A home for musa....
that's
musa basjoo
, or hardy banana. Some of you may remember
last spring
when this first arrived...it was already good-sized, but I wasn't ready to plant it, so I potted it up. As the summer progressed, I had to repot it a second time-this plant grows fast! So here sat musa, patiently waiting a spot in the garden, resting here between the house and garage. Every morning and night as I passed by, I'd touch a leaf and say "Musa!"...kind of a good-luck ritual or something. (Yes, I
am
an odd duckling.)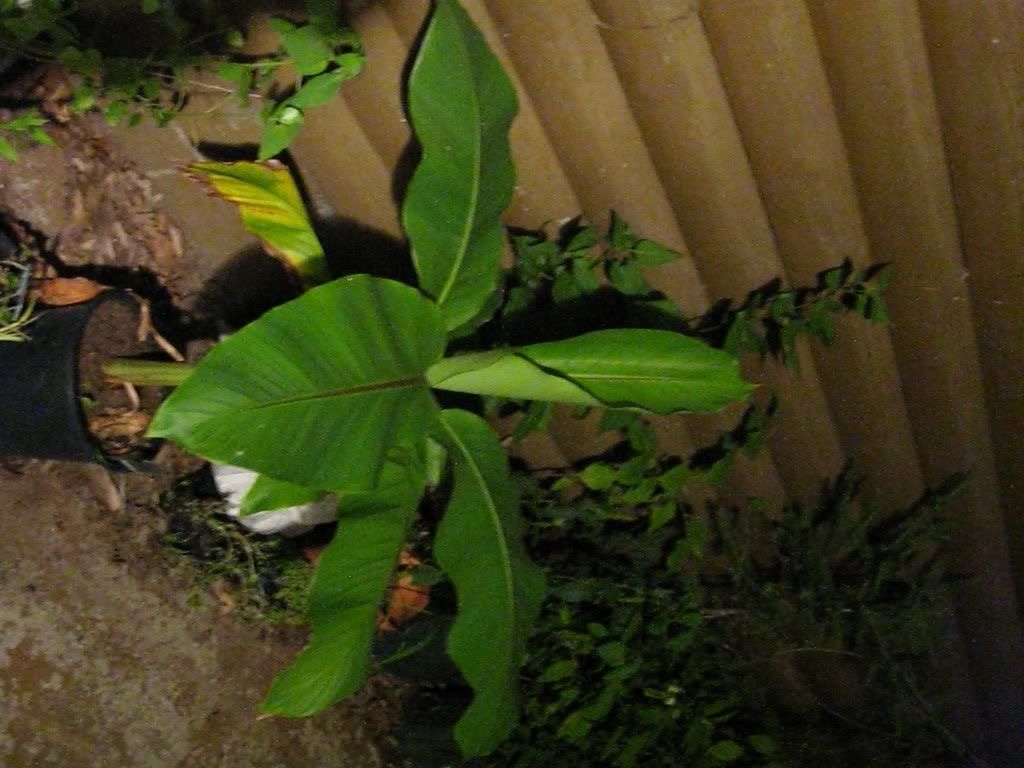 But just look at the texture of these cool leaves! I really dig this tropical stuff, and I already grow a bamboo, so why not a banana?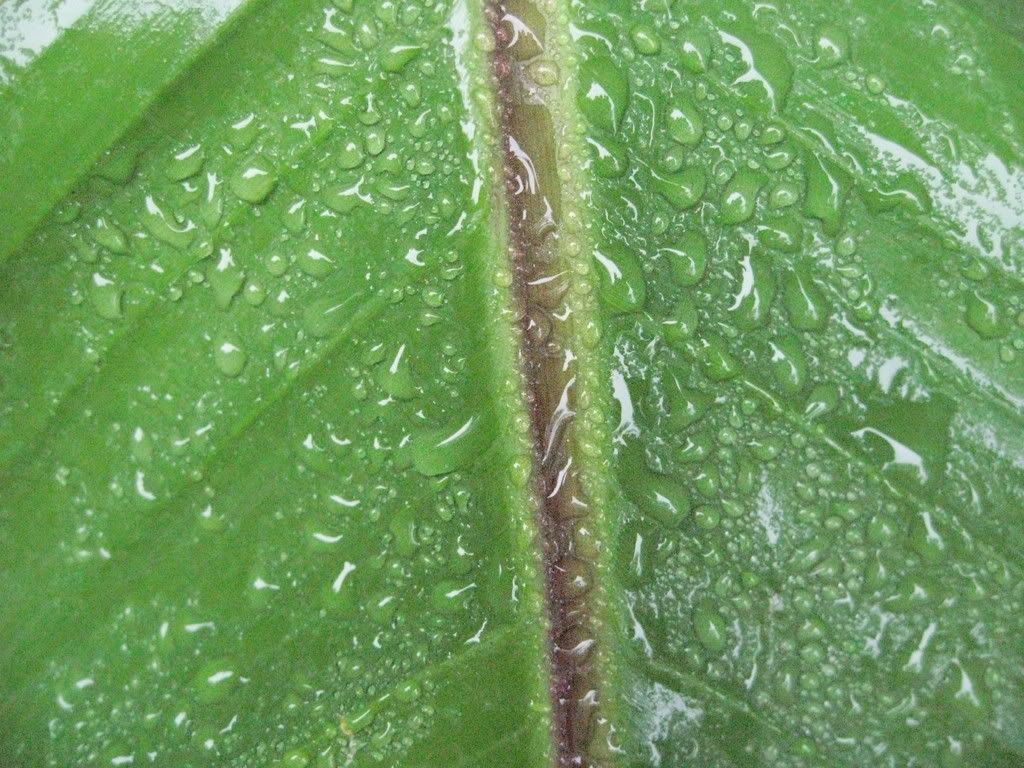 So here's the spot...I dug up a boring, non-blooming forsythia and two daylilies, then got to work on the soil....
.....this tree stump is not only a handy planter-holder...
.....its decaying roots are also contributing some nice, spongey organic material to this area-cool!
And look at this neat rock I found! It split open, and has this dark pattern that looks like a tree...think I'll have to bring it in for a shelf decoration!
Okay, back to the task at hand. Loosened the soil to about 10" depth, then top-dressed with a nice layer of pony manure....
.....and here's musa in his new home! Hard to see his companion plants, but there's a golden hakone grass behind it, a "Bowles Golden" carex in the front, and three tradescantia "Blushing Bride", and close to the stump...
......three different ice plants-purple, golden, and starburst. The purple has been
blooming in the pot
all summer, so I hope it's happy to be in the ground and comes up next spring. (If not, maybe I'll try some in a pot, too.) The best part of this situation? We are expecting "warmer than normal" temperatures for at least another week...grow musa, grow!