They're here.....
first shipment of new plants was awaiting me at the post office Saturday...kinda early yet, but I'll work around it. (Hey, at least nearly all of my snow is gone.)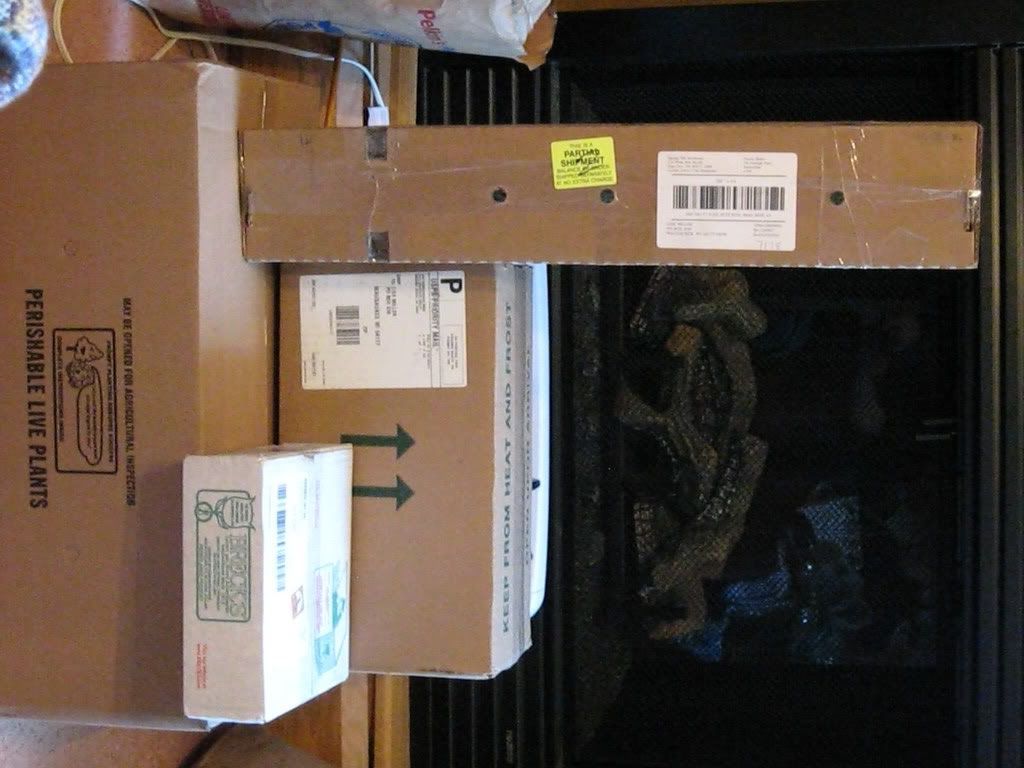 I like this little message....like I don't already see plants as animate organisms-now they want to be released from the box! I swear I heard them, too....;)
Well the 'ice plant collection' looks pretty good...
...this is
Musa basjoo-
hardy banana-very nice sized! He'll stay indoors awhile for sure...allegedly hardy to zone 5, I'm zone 4, but if I plant him next to the house facing south....
...the only puny plant was this golden hakone grass; 3" pot for $14.99!! I had a credit with these people, Spring Hill, otherwise I don't usually order anything from them unless it's "bareroot", in the past I've had best results with plants shipped that way. Overall though, I cannot say I'm too unhappy with this shipment. There was more....see next post....