Are you callin' me yellow?
These days, this is an apt description of my garden in
so
many ways.....like this unfurling datura blossom....
...I like the way it looks on-end, too....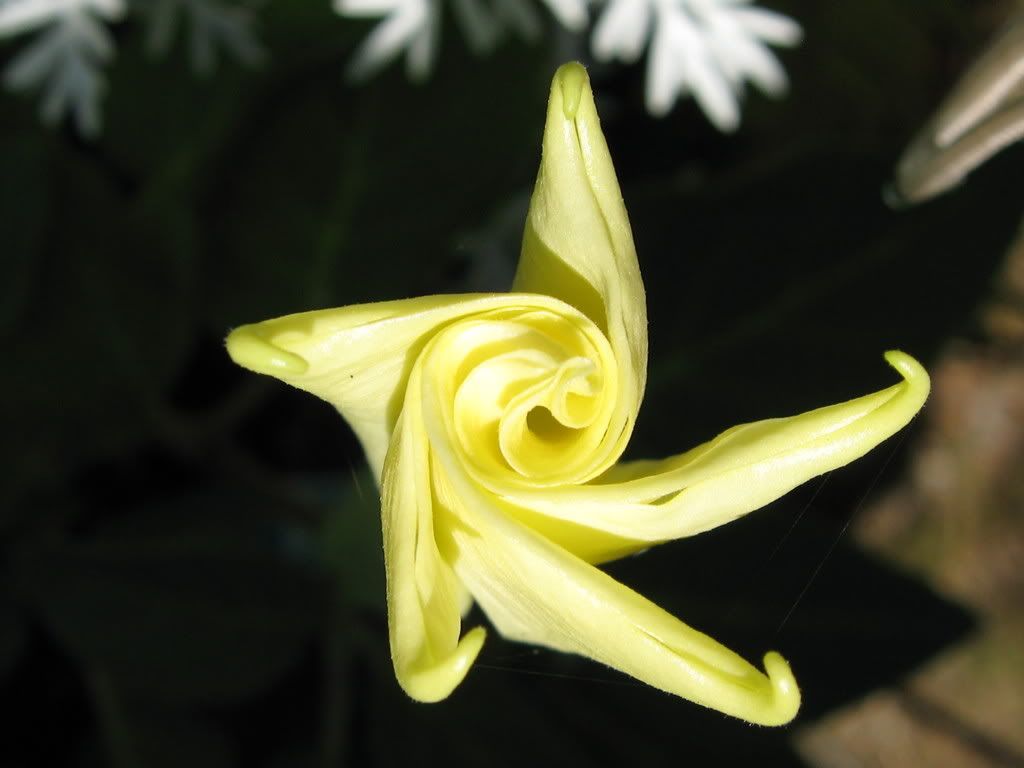 .....or this nice hollyhock, blooming right in the pot I placed it in after it arrived bare-root this
spring
! I'm sure glad it's happy despite a lack of "permanent residence".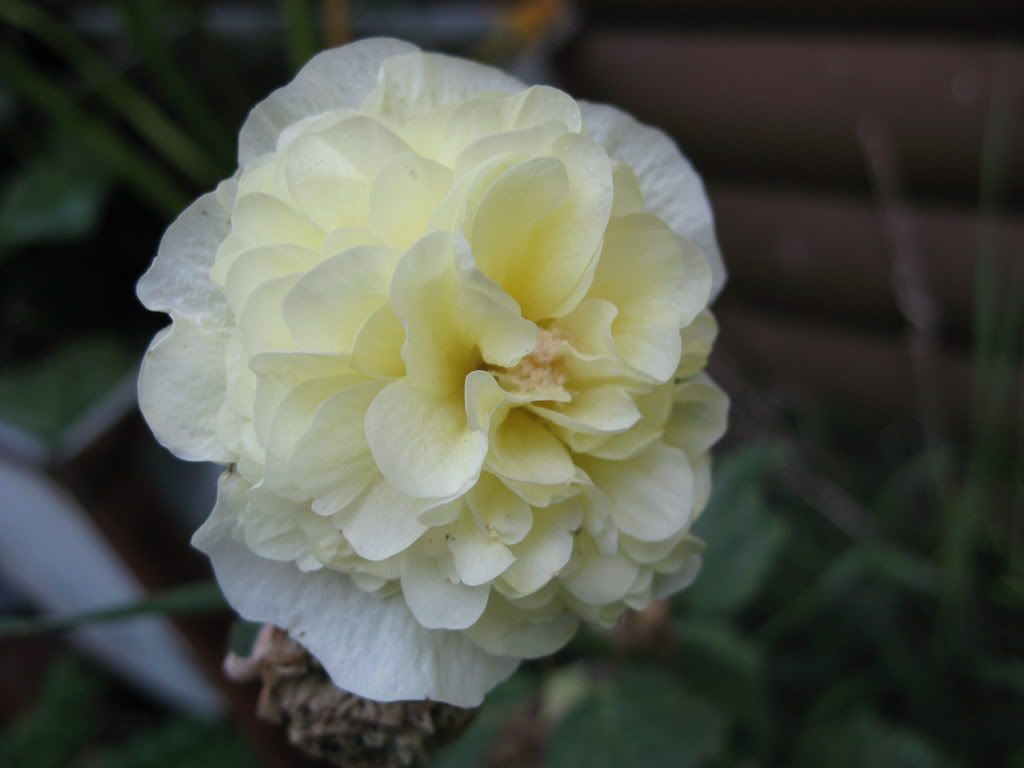 Unfortunately, our awful drought makes for yellow on the foliage of many plants, too...like this poor currant.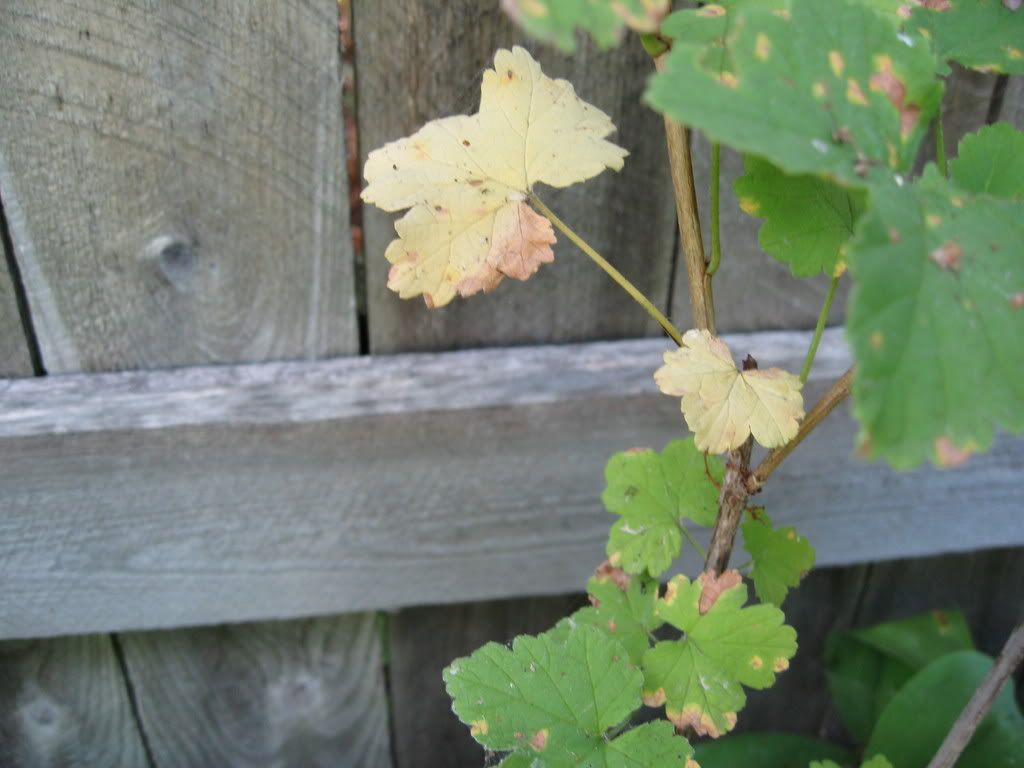 Then there's the bright yellow foliage of this native
common mullein
, whose seeds are relished by my goldfinches. I like the candelabra of yellow flowers, not to mention the fuzzy leaves.
Thus far, my
mountain ash
berries are yellow, too...although I anticipate they will turn orange later.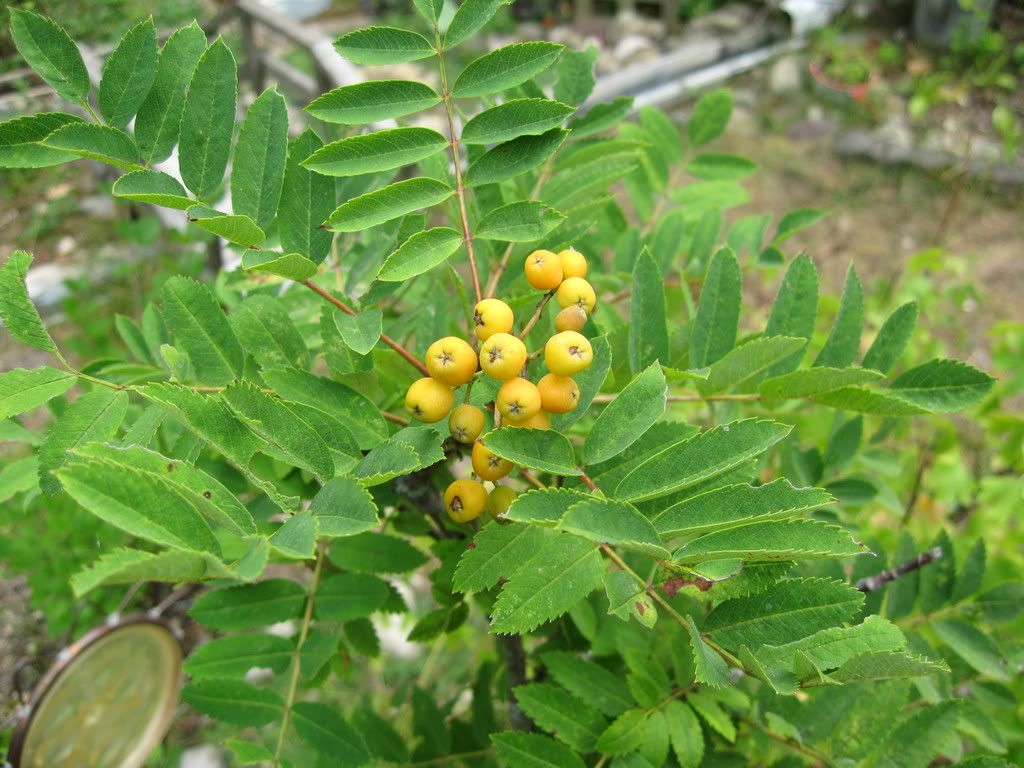 Even my poor, unmown lawn is turning yellow....*sigh*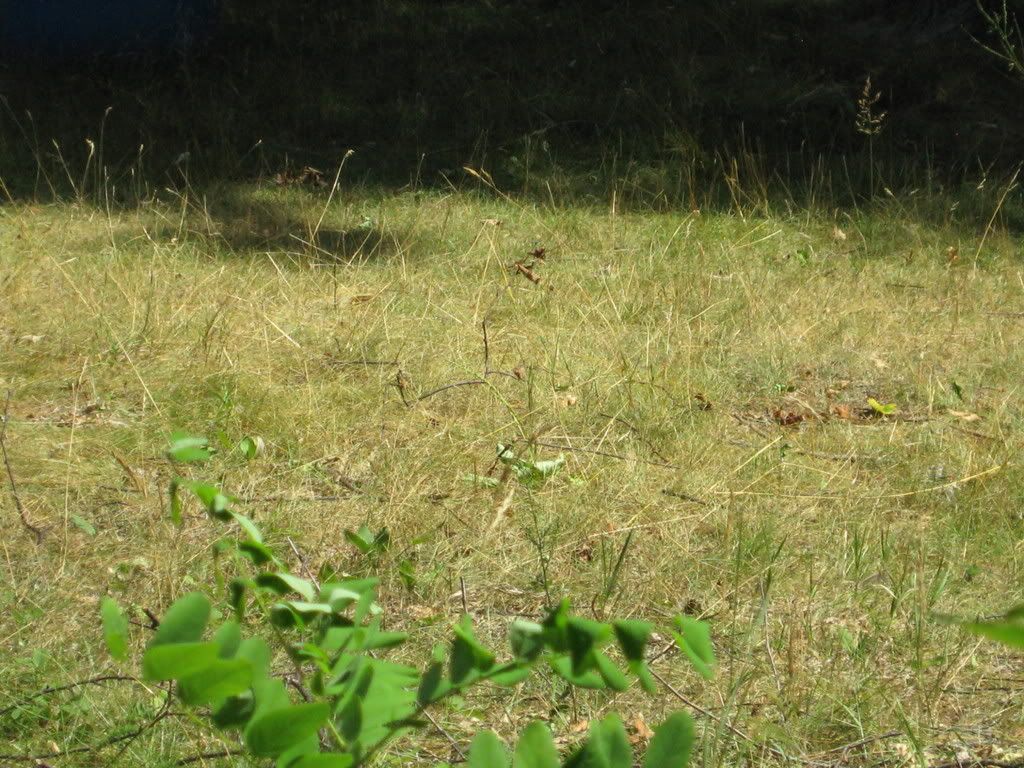 The goldenrod is a beautiful sulpur-yellow, and weed or not, I
like
it!
But friends, my absolute
favorite
yellow is this.....