I won! Yippie!!!
I got to work this morning, and in my email was the news-I won Stuart's
Quirkiest Planter Contest
! Not to sound cliche', but I'm not a regular contest winner (
weiner or whiner maybe ;)
, but not
winner
, so this is super-cool for me! So let's look in on the planters and see how they're doing....here's the
"moon garden"
annuals I bought, coming along nicely. I've seen the
"Sphinx Moth"
already, and I'm hoping the
"Luna Moth"
will show up, too.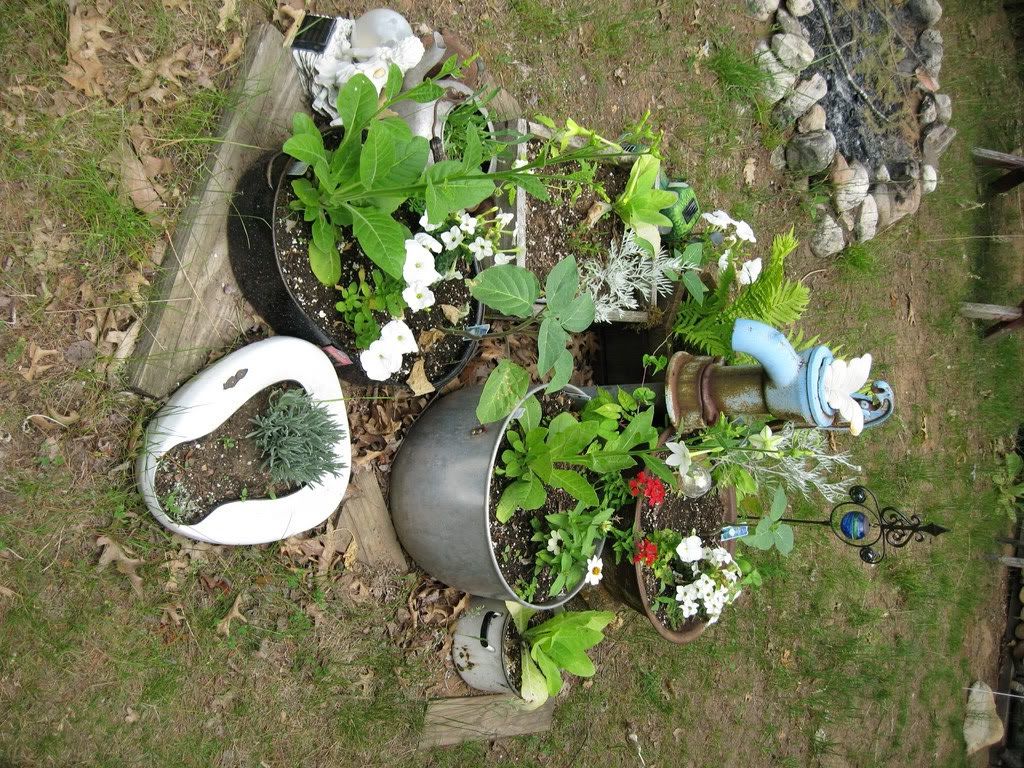 The flowering tobacco is doing particularly well, and it's been growing so fast that these pics from only a few days ago are already way off!
I mean, what bug could resist
these
lovely blooms?!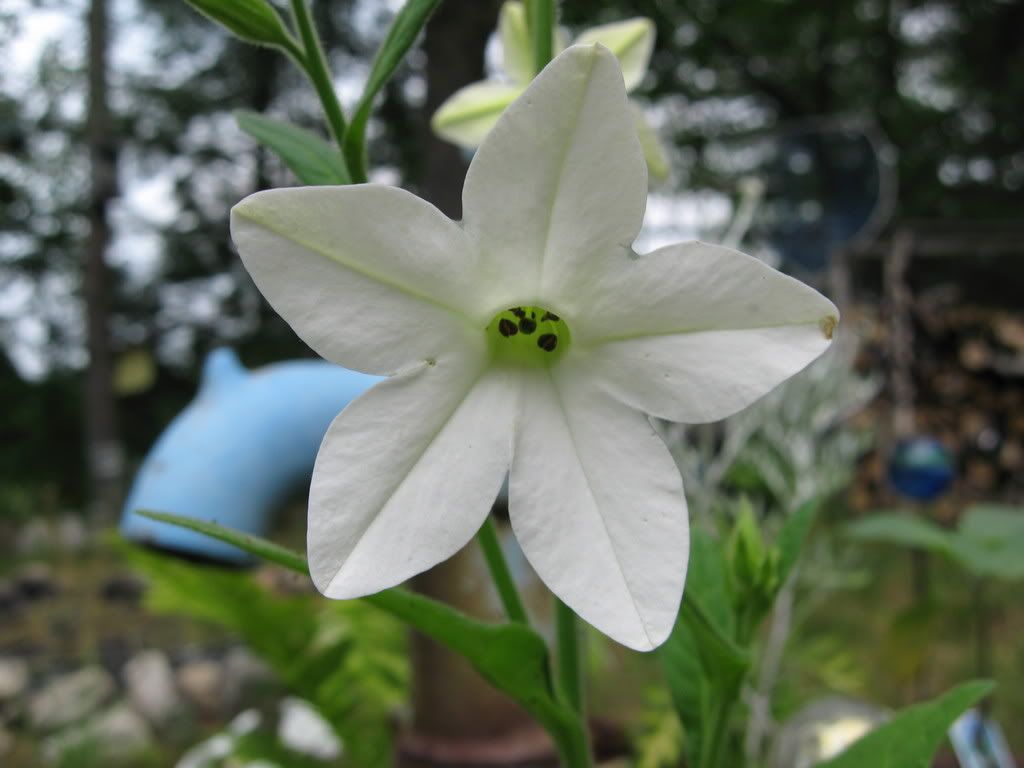 Speaking of bugs, some arachnid is enjoying my hanging basket here...
...the webs are so cool...fragile, yet prison for their lunch! Engineering at it's best!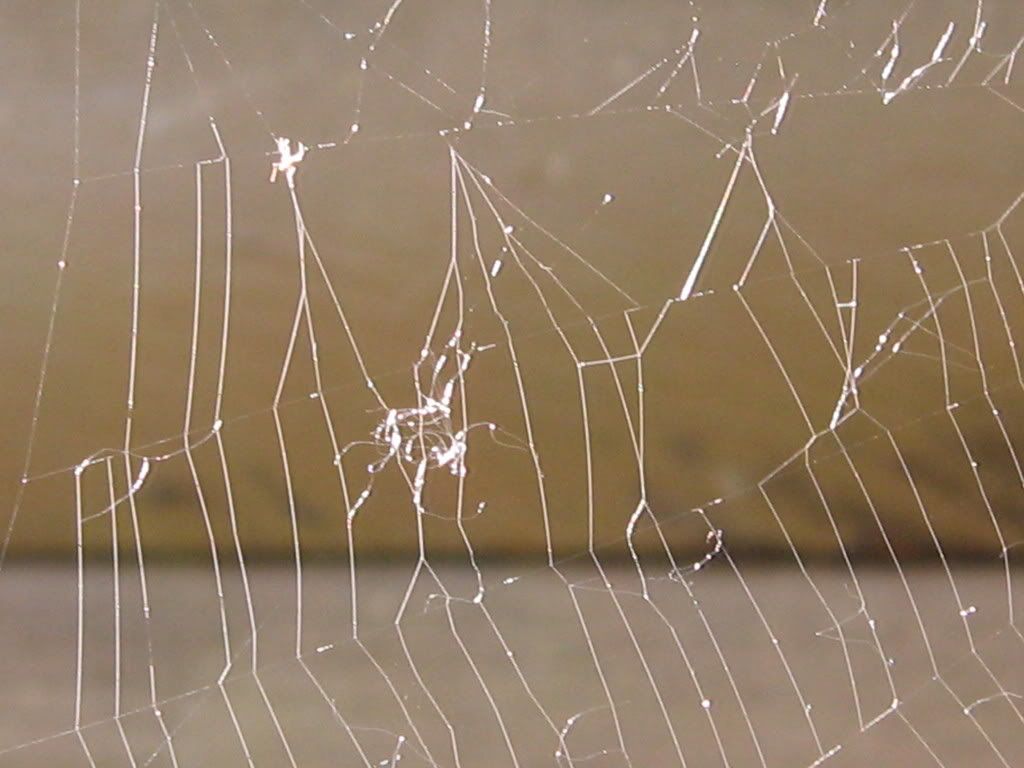 This tub's coming along, too. There's a morning glory in the back that's not visible here, but it's growing really fast, too.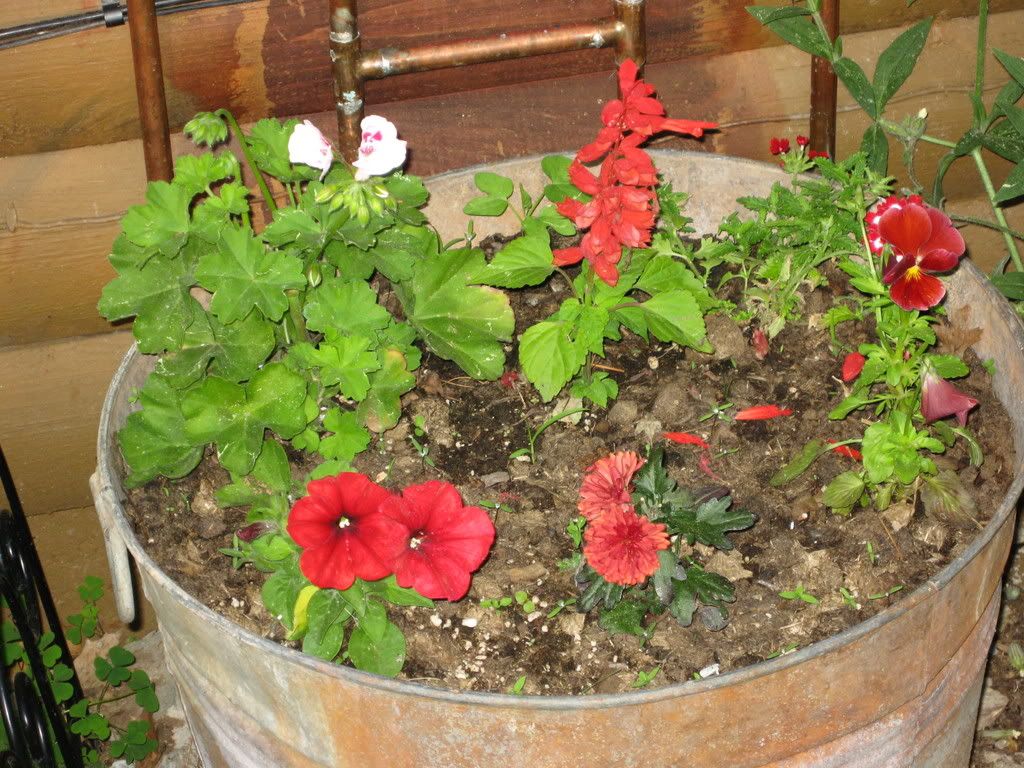 And so far this dahlia is taking well to it's "summer home". I think I will try and winter this over indoors and see if it will come back, although I've never grown dahlias before. It would probably get bigger in another pot, but oh well.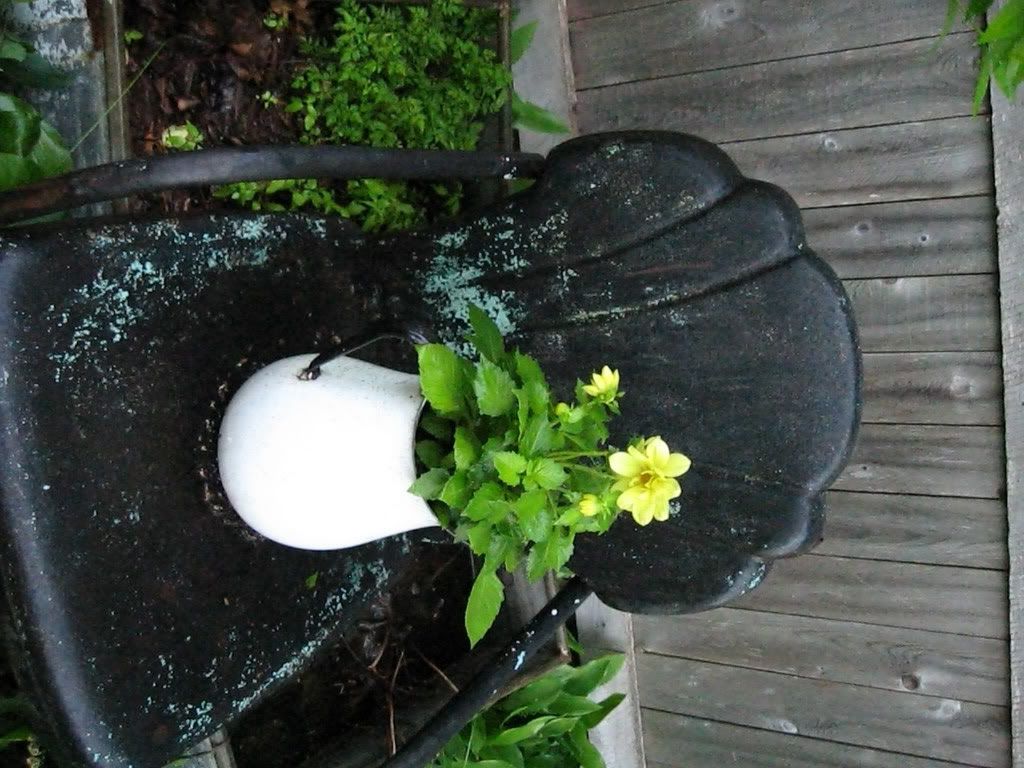 The "coca-cola hummingbird" container is a real non-stop bloomer! I can't help but smile everytime I walk past!
This basket sitting in the old enamel collander dries out
so
quickly, portulaca was really the only sensible choice...and it's doing fine!
This little truck is part of the night-blooming garden, and with good reason...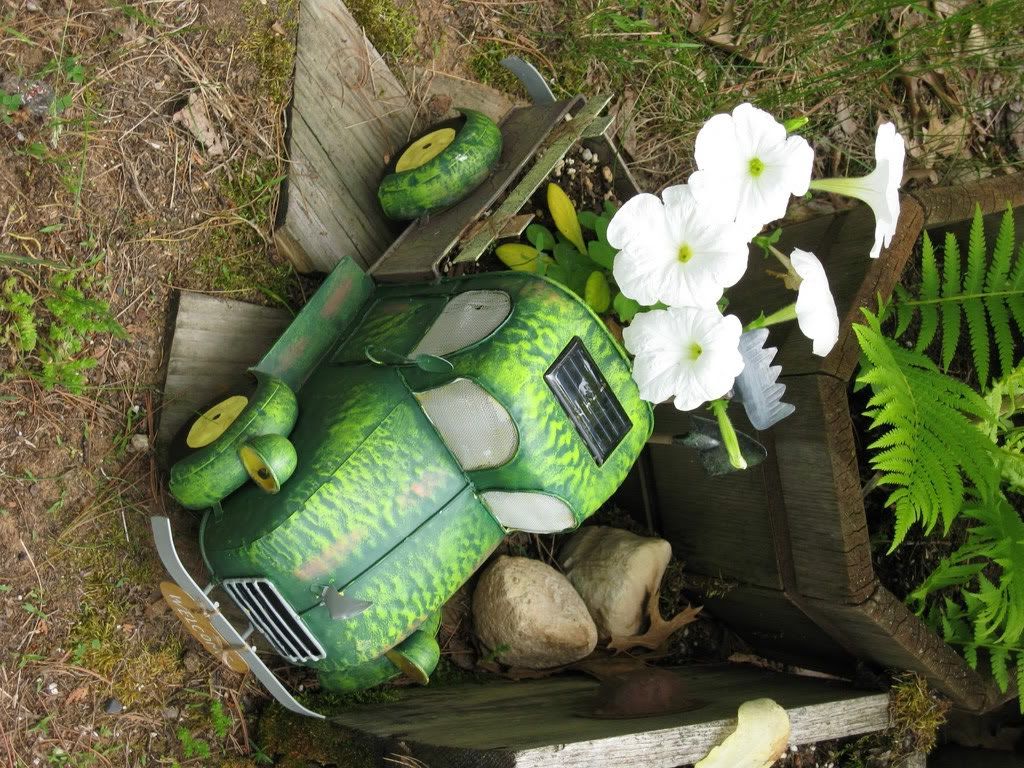 ...the headlights show my moth buddies the way to the "dinner table"!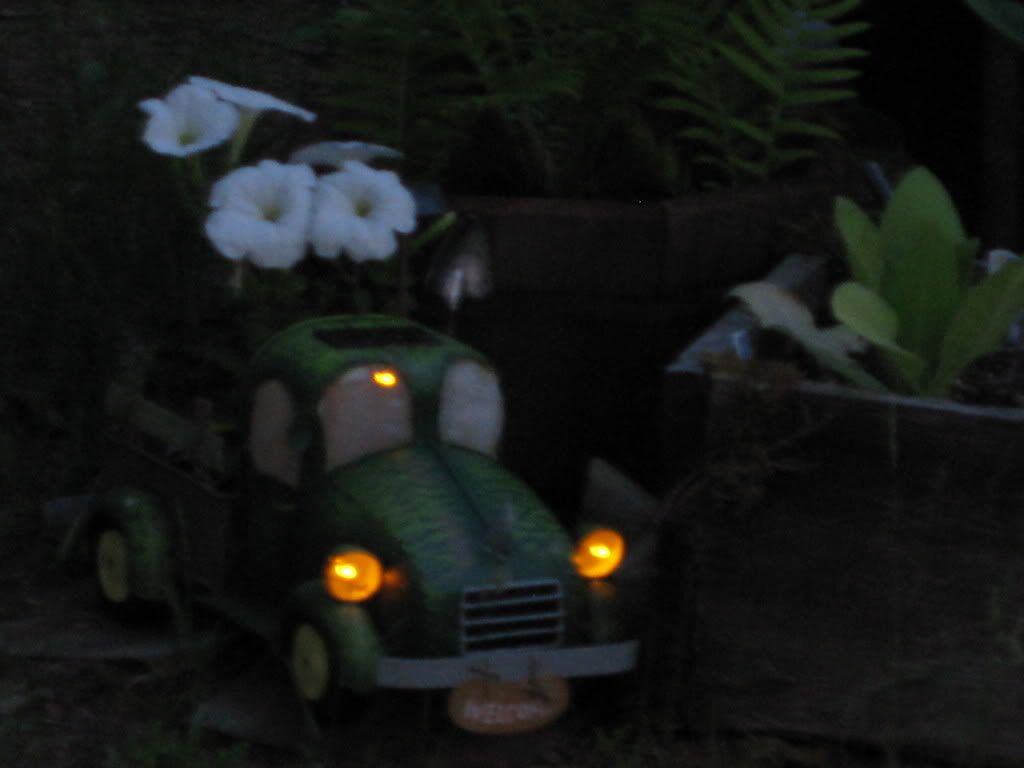 Window boxes are growing well, too...I can't wait til' August when they're super-lush!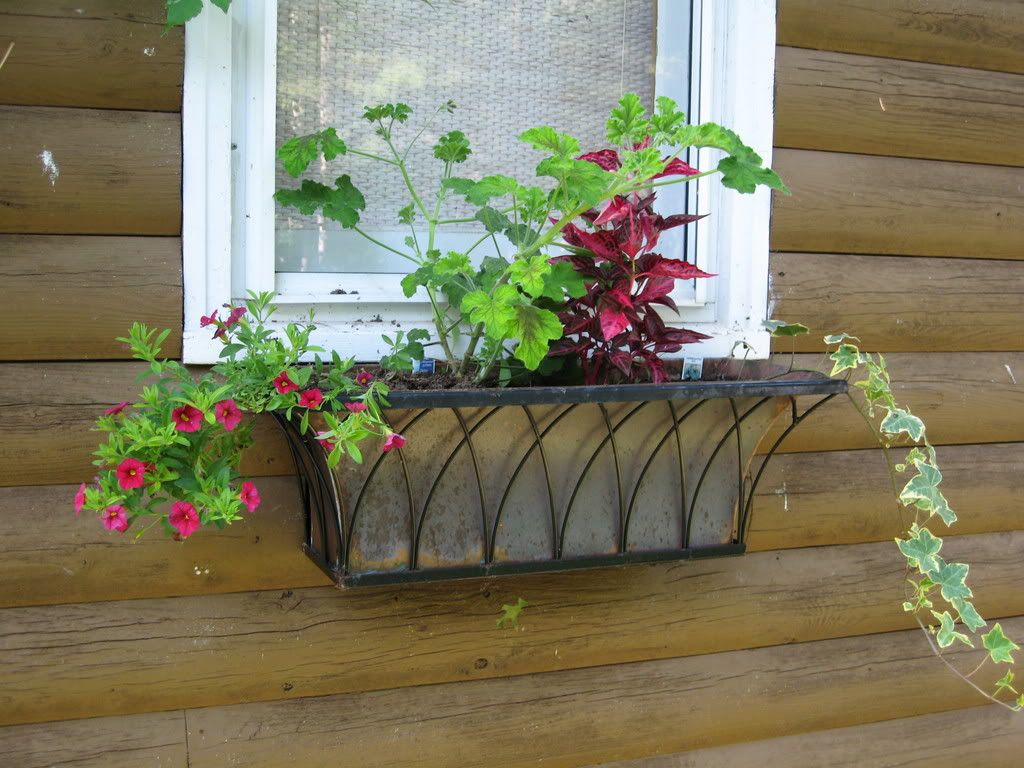 And the old chair is filling out...of course, these volunteer
jewelweeds
are helping!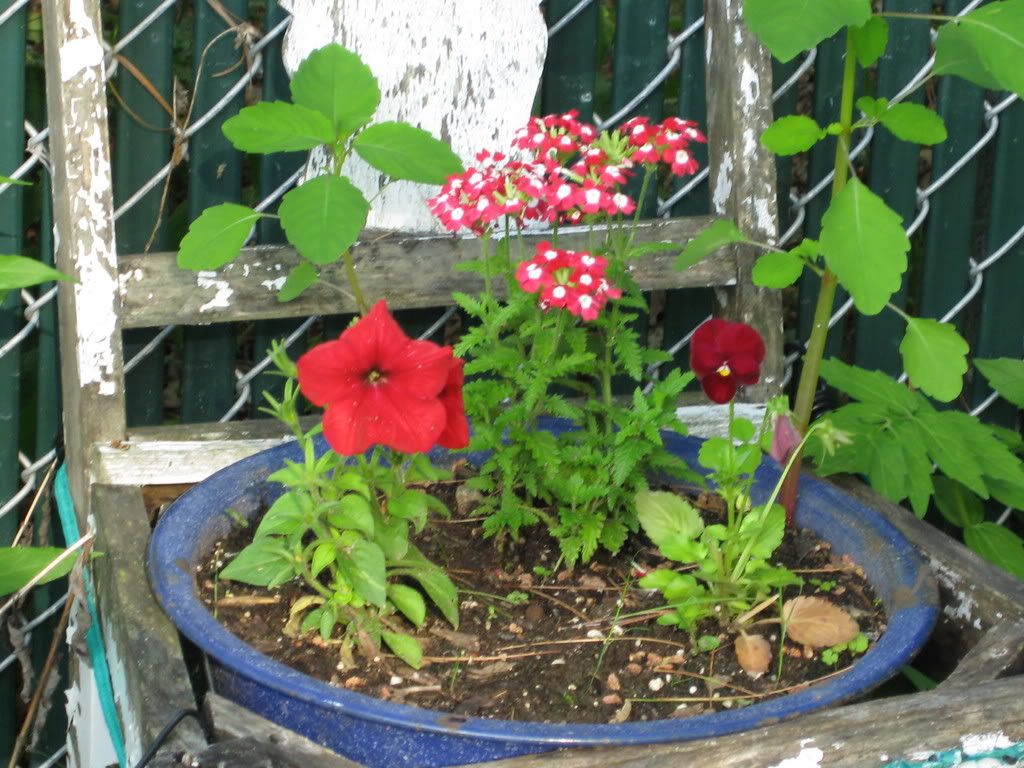 The
"monochromatic orange"
annual area is coming along, too. Thanks to you nice folks in the blogosphere, I now know that the flower in the lower left is "Profusion Zinnia". Not only is it pretty initially....
...but it fades out nicely, too! Talk about double-duty!