Daredevil annuals for Wednesday bloom day...
it's been threatening to freeze off and on lately, but my desire to get my annuals planted got the best of me last weekend. Geez I hope I don't come to regret it! I wasn't even going to
buy
any just yet, but I was at Walmart, and,
you know
.... ;) So it all started with this pretty peach daisy...and I thought "Wow that's pretty! And look at that orange-y geranium, they'd look like sherbert together (I actually don't have a sweet tooth). So I got onto a monochromatic tangent, like colors but different plants. I've never done this before, but the shopping was fun!
Once I got them home, I was anxious to get a grouping going, so I started with the daisy and the oranges. Sorry I can't remember all the plants, but I'm not at home right now. (I'll edit them in later.) But there's the daisey plus a small pumpkin-y mum, pansy, marigold, and portulaca plus whatever I cannot remember.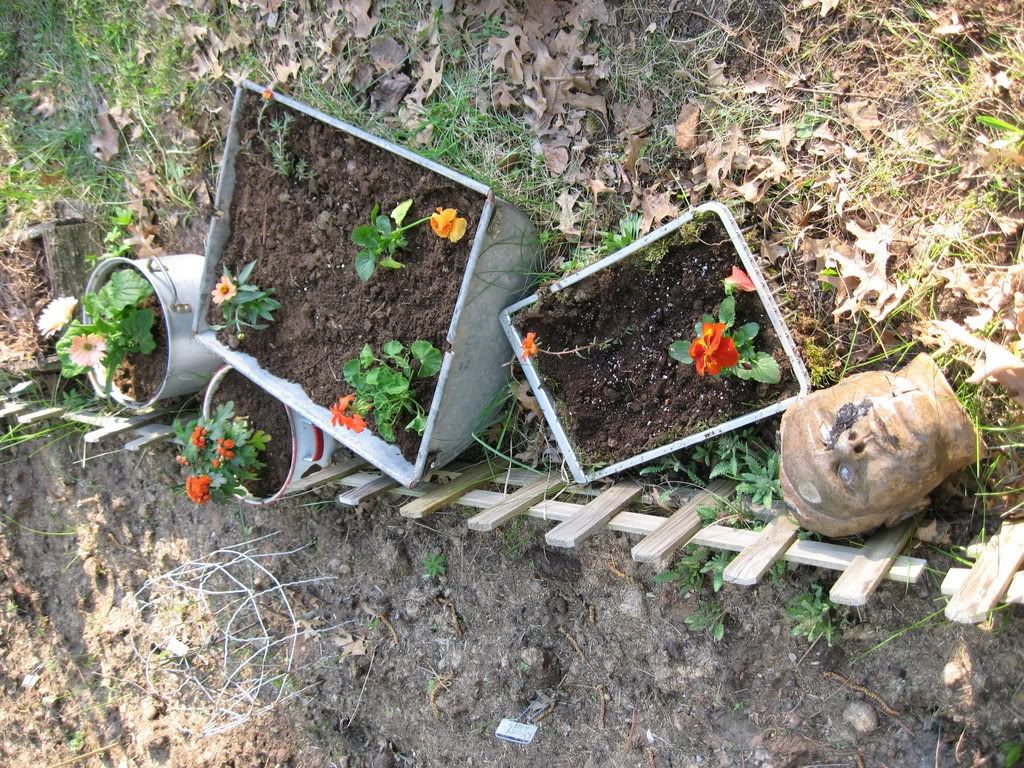 These containers may look sparse, but not only are fewer and smaller plants more economical, but I get to
watch them grow
, and for me that's the whole point. I don't want the super lush, finished look immediately. I want to enjoy the progression, then look around and enjoy the lush results in August. Odd I guess, but I gotta be me! :)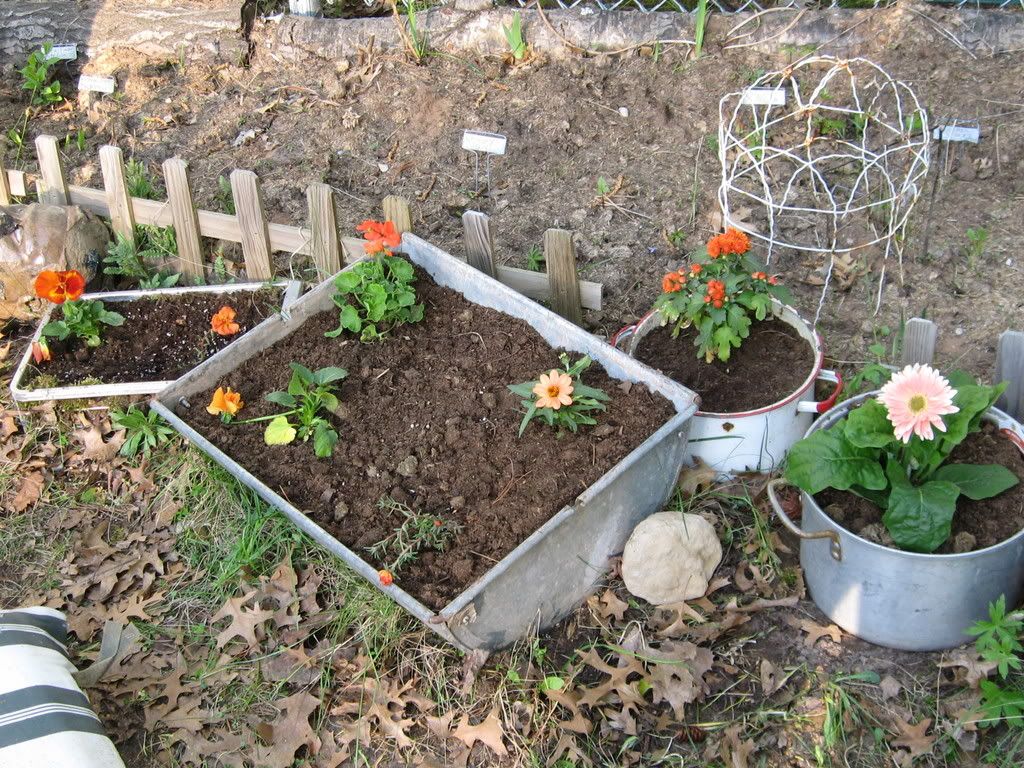 Here I got some red going, with red and white lantana (I think) in the back, petunias, and a pansy. More sparse, but there's a jewelweed seedling in there, which will hopefully take up a
lot
of room later! I may add something else eventually, too....especially if I'm weak to a good clearence sale!