Mailorder annuals...
may sound kinda crazy, but when you want
specific
plants and don't have time/space/desire to start your own seeds, then this is the way to go! Nicely packed box from
Select Seeds
, got them all out to inspect-big and healthy! I wanted "moon garden" night-blooming plants, a neat cut-leaf geranium, plus three geraniums that smell like peppermint and chocolate! Yum!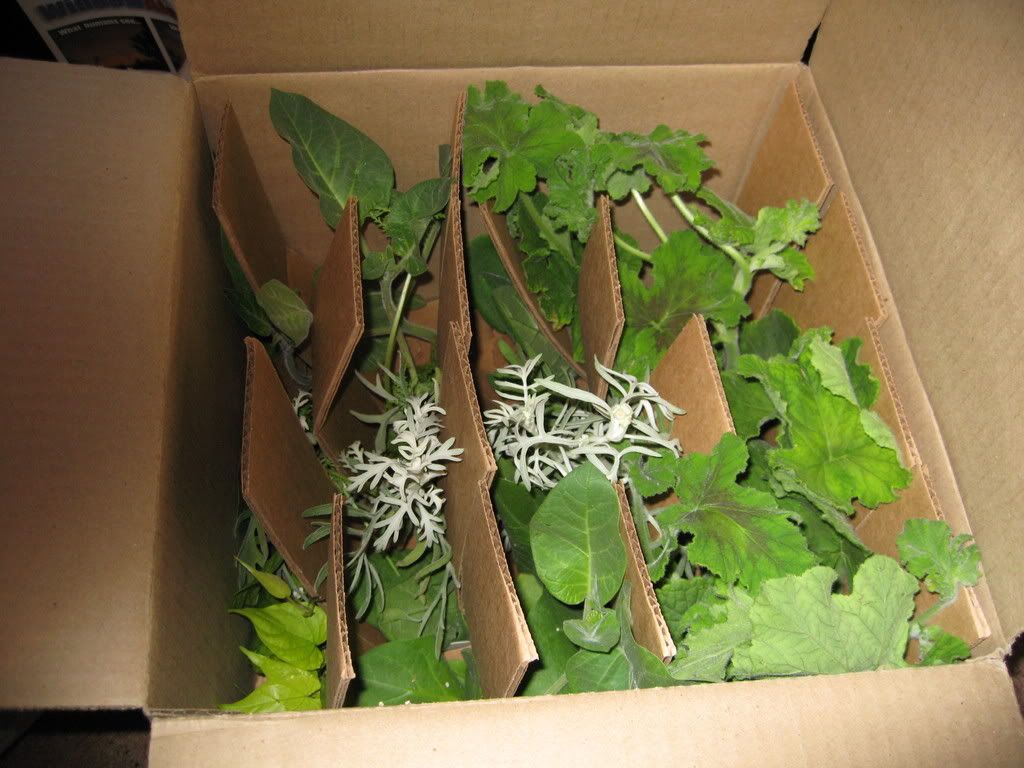 So I put the mailorder plants next to the annuals I bought locally for a size comparison...what do you think? I think my friends at Select Seeds hooked it up!