Funky yard art...
most people seem to have at least one item of decoration in their yards that could be considered "art", or "kitsch", or just plain
junk
...well here we have examples of all three...first, I'll call this menagerie "kitsch"-simply because there are 4 statues all together in the same spot, and I think they look pretty funny...
...but this guy by himself, I think he's cool...and more than a little scary!
Then we have art...like this "Lochness monster" made from old farm machinery...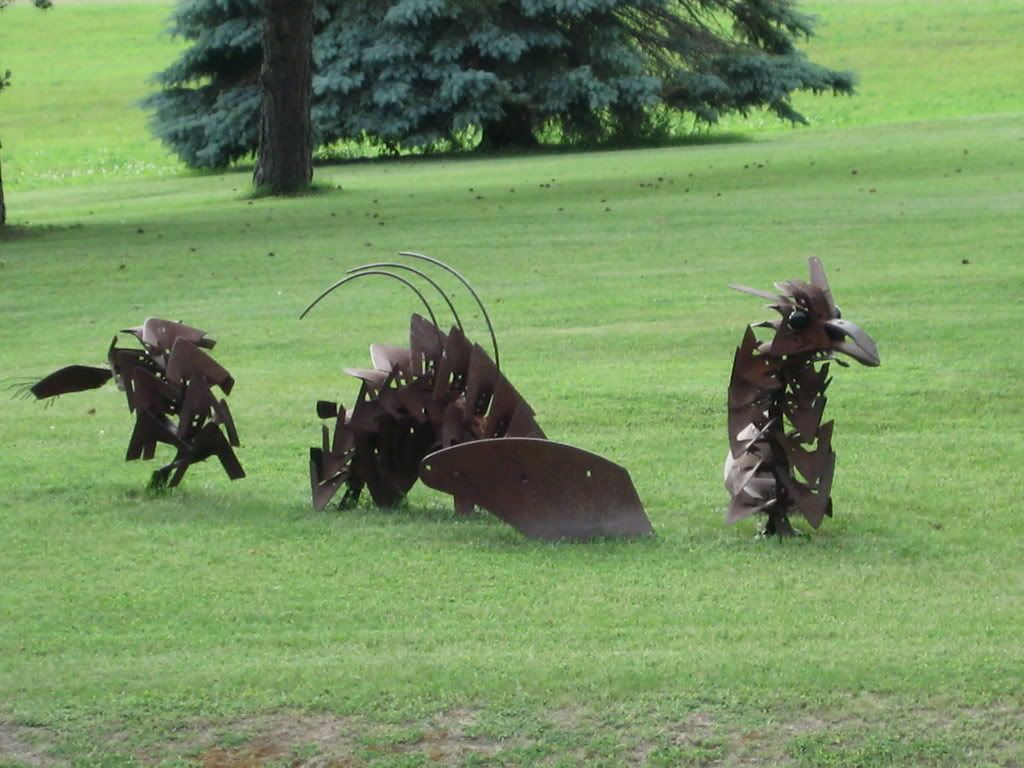 ...and this flower bouqet, also crafted from various metal parts (sorry it's blurry)...very creative, don't you think?
I'd also like to call this art-I made it last year at a local gardener's conference-very fun!
But this here planter is definately
junk
...but hey, these tomato plants don't mind!