Presenting Showy Ladyslipper Orchid!!
She started out with this unassuming foliage...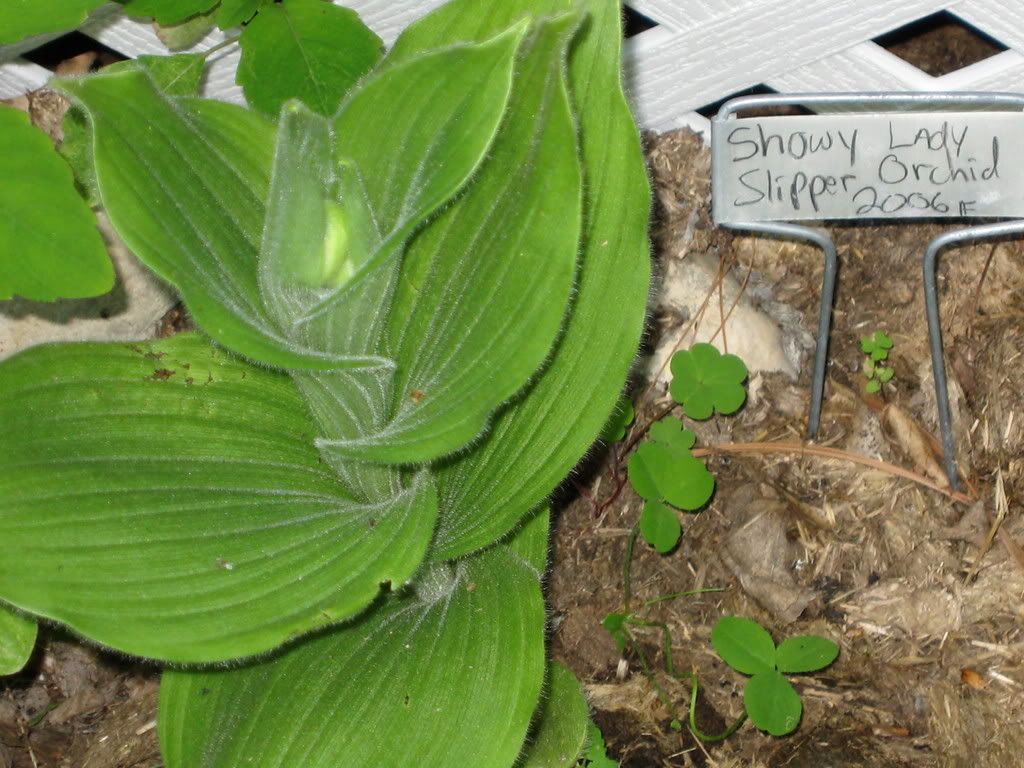 ....with a hint of flowerbud peeking out...
....working on a kind of strip-tease here...
....and here she is! Ta-da!! I just bought this
last fall
from
http://www.raisingrarities.com/
, and although it cost $45, I still didn't expect
this
kind of performance!
And look at the color on the interior of the pouch...kind of reminds me of a reverse-painted lamp, with the muted colors showing through from the underside.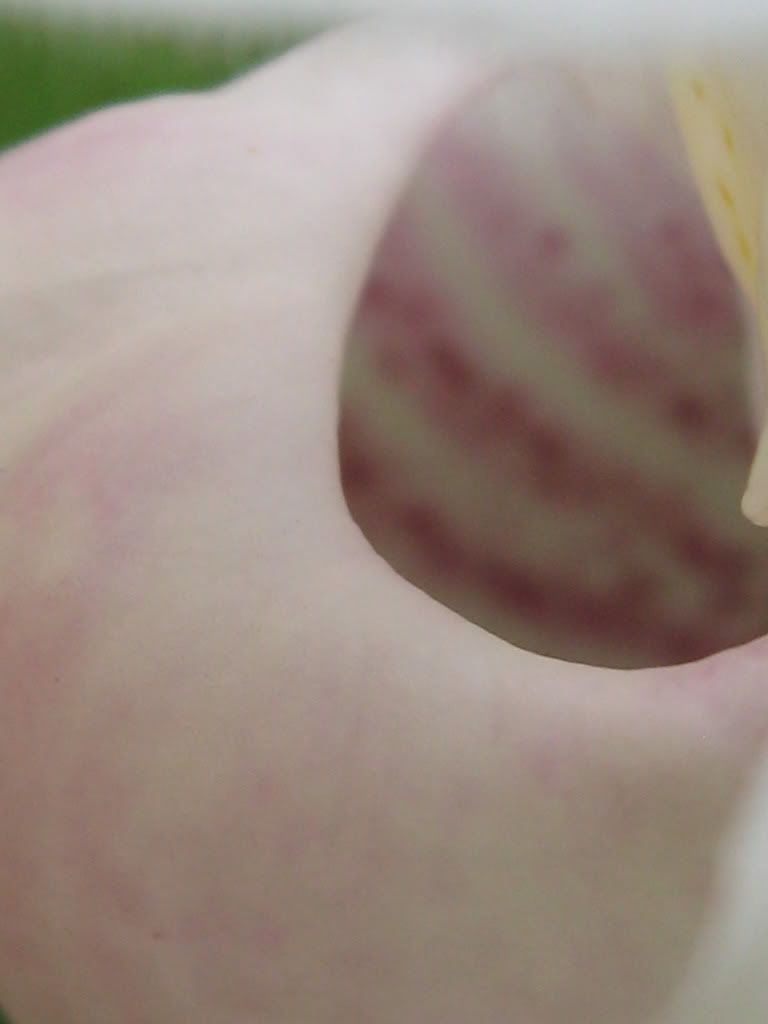 But wait! Do my eyes decieve me, or is there another bud emerging above this flower? The show may not be over yet, after all! Hooray!!