Misadventures in bonsai...
despite my
initial enthusiasm
, my first two bonsai projects did not fare so well...can you tell how crispy-dry these poor victims are? There's another one I wintered over outdoors that's near-death also...*sigh*.
And while I plan to take up this hobby in ernest eventually, for now I'll be content with "half-assed" outdoor bonsai projects like this lilac. Keeping it potted is helping to make it small, and if I don't commit to any root pruning, then the watering needs will stay manageable for my space-cadet "care" skills! I wired the stems for a "windswept" look, and it's been like this for 2 years now. Recently I read on a bonsai site
somewhere
that you can "trick" the plant into producing smaller leaves if you actually
cut
the leaves in half. So...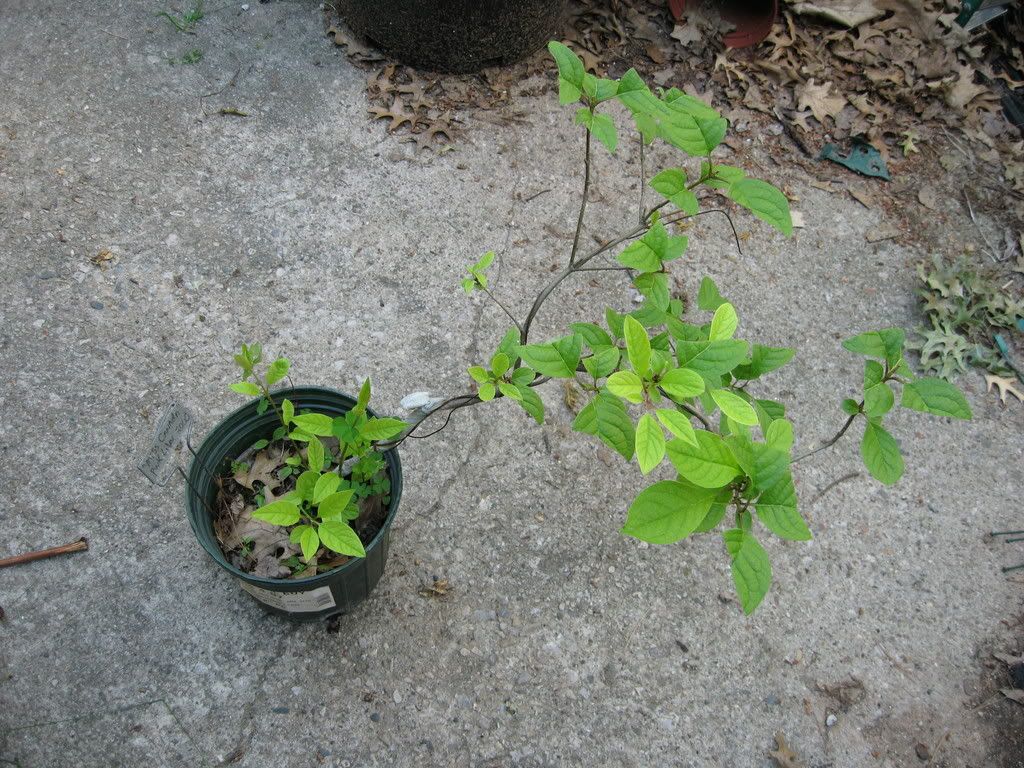 ...I did, and it seems to be working!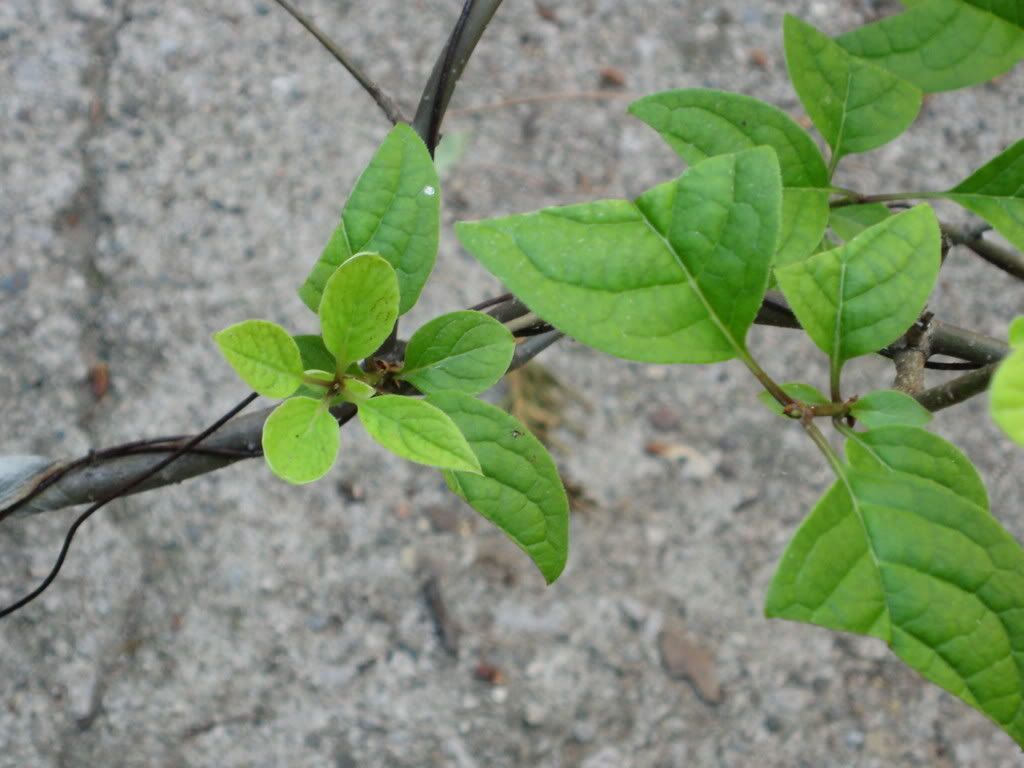 Not satisfied with this apparent sucess, I decided to trim the remaining leaves even
smaller
....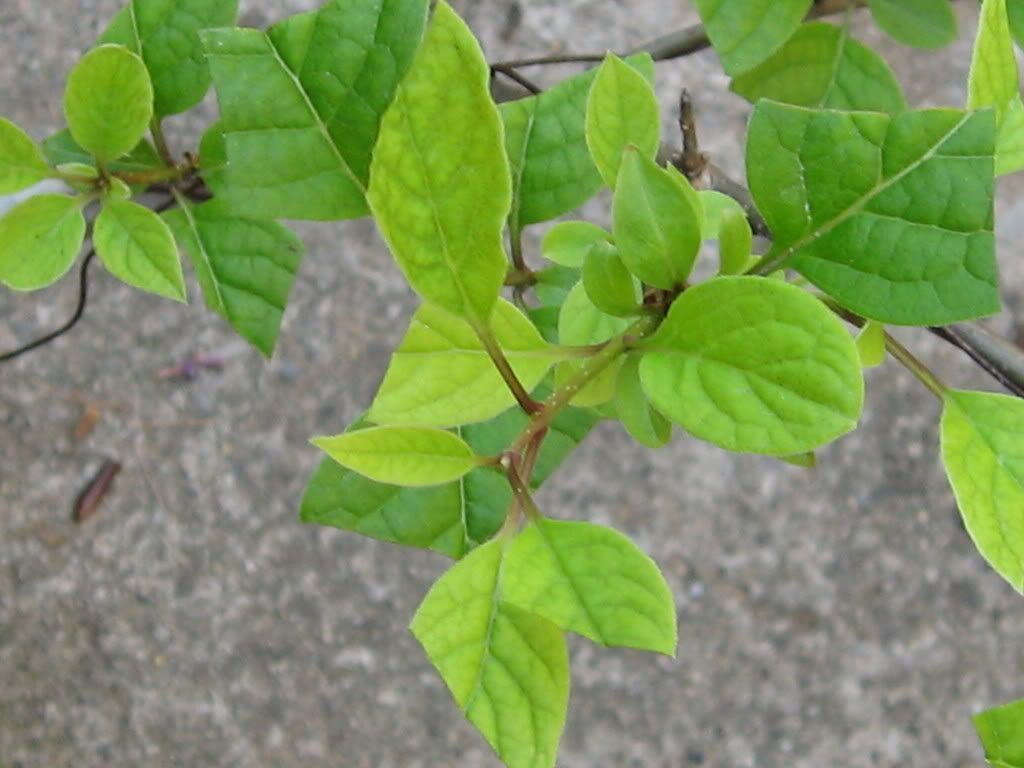 ...then I removed the suckers, inspected the wires to be sure they aren't binding....okay! So for now, this is as bonsai as I'm getting!