Worm bin update....
last post was May 31st, but I
have
been checking on and feeding my wormies since then! In fact, this update occurred June 30th, but I just had no time to post it. On average, I'm feeding my worms about once a month, and they could likely handle more, but this works for me. I just freeze scraps as I have them (which breaks down the cellular structure and helps the worms eat them faster/easier), then thaw and feed. So here's what I see when I opened the bin....moist, earthy "soil", with just a hint of fuzzy mold on top.
On the underside of the lid-little flies. Only a few, and they don't harm the worms, so no big deal. (To me, anyhow). I think it's a fruit fly of some sort, but I'm having trouble with the ID.
Anyhow, the worms are fairly numerous and looking healthy, despite the blurry image.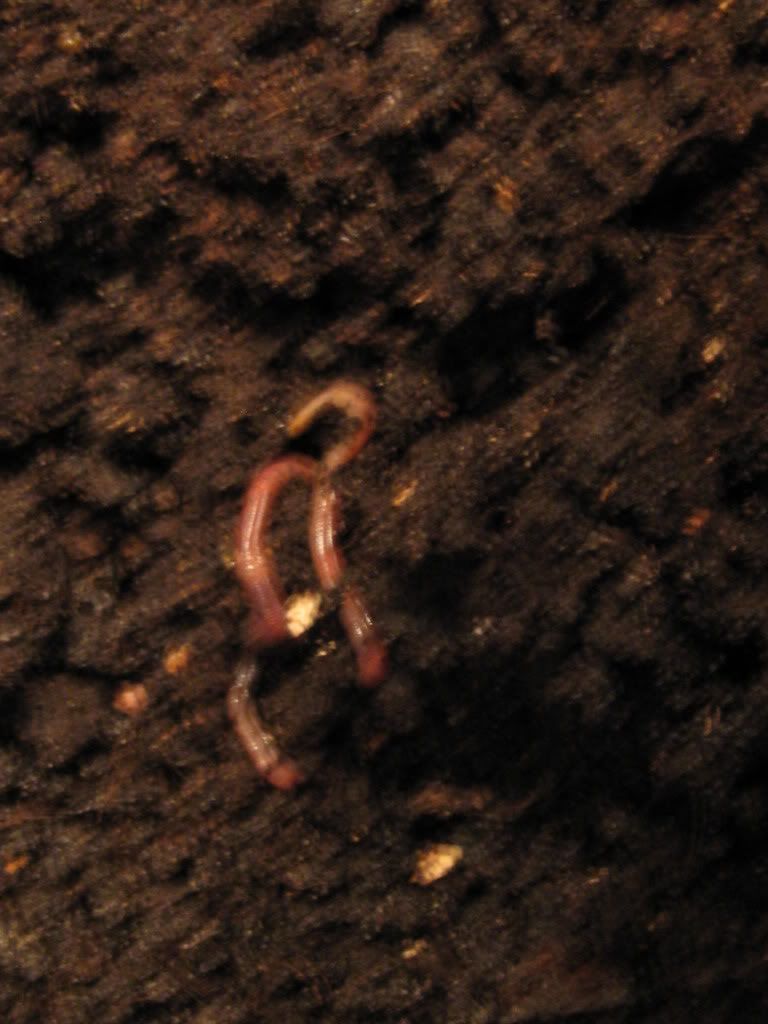 Some leachate in the bottom...the gray stuff looks like some sort of insect eggs... the flies, perhaps? I drained this and watered my schefflera houseplant with it, and despite having read that leachate has little "value" to plants,
my
plant seems to like it!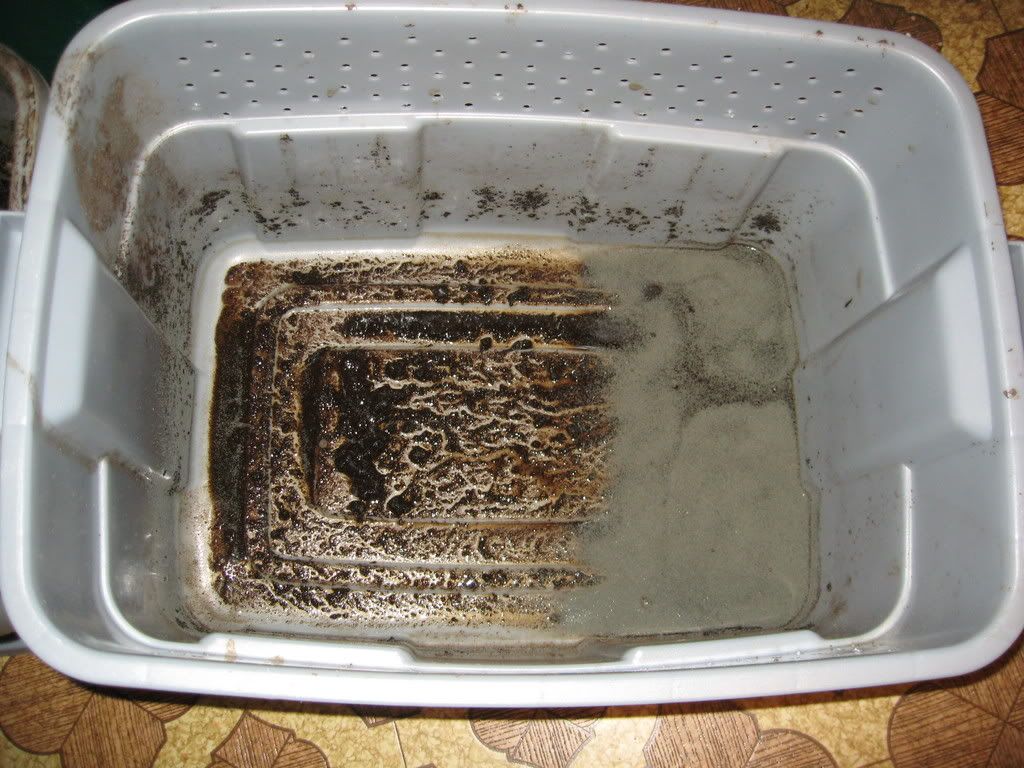 First I mixed up the bin a tad, then a layer of shredded newspaper....
....then a little moistened coir (coconut husks)....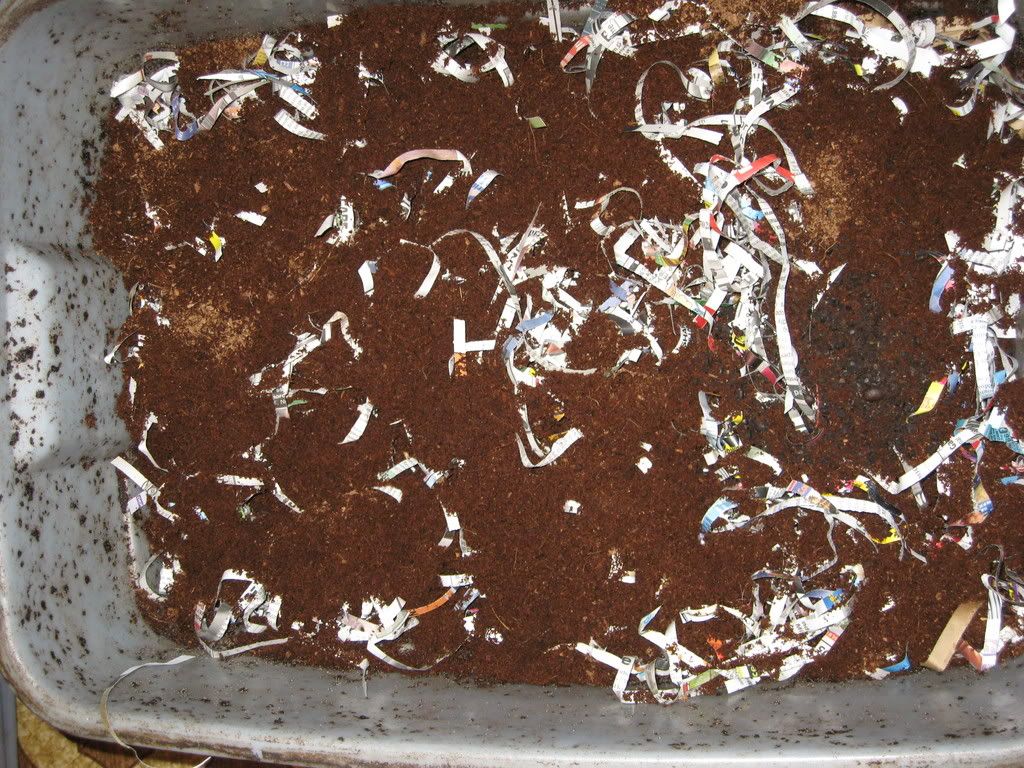 .....topped off with some spagnum moss.....
......then the coffee from 20+ filters....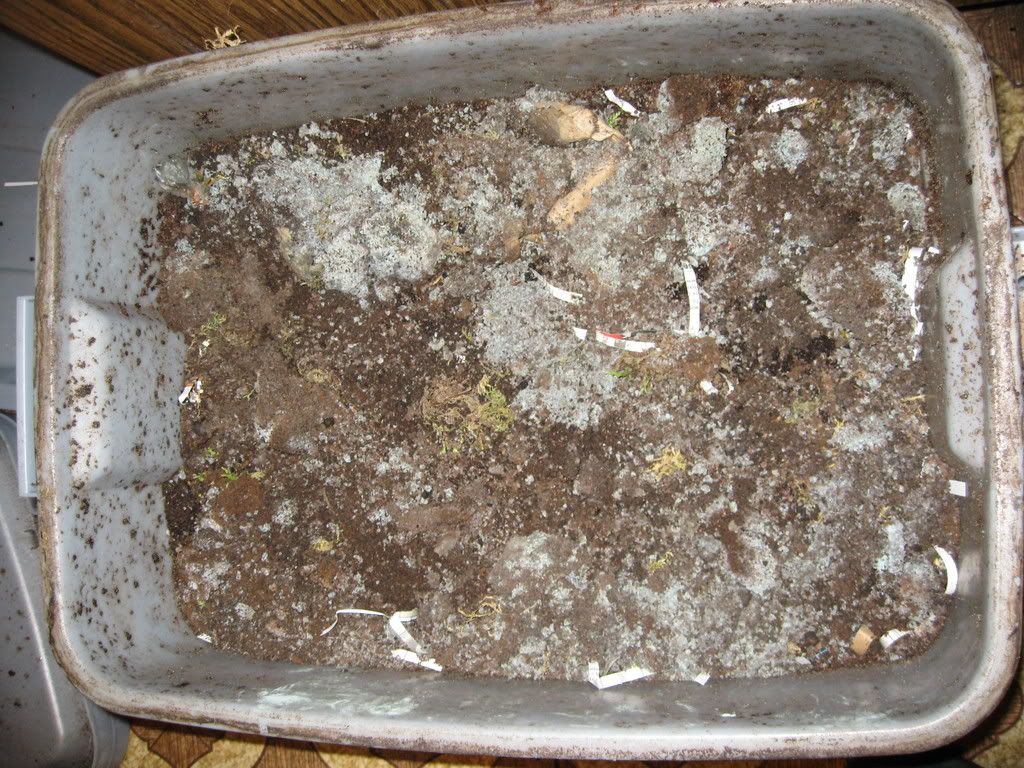 .....I had a small bag of thawed scraps, but this here is the main event: a nice small watermelon that was in the fridge a tad too long....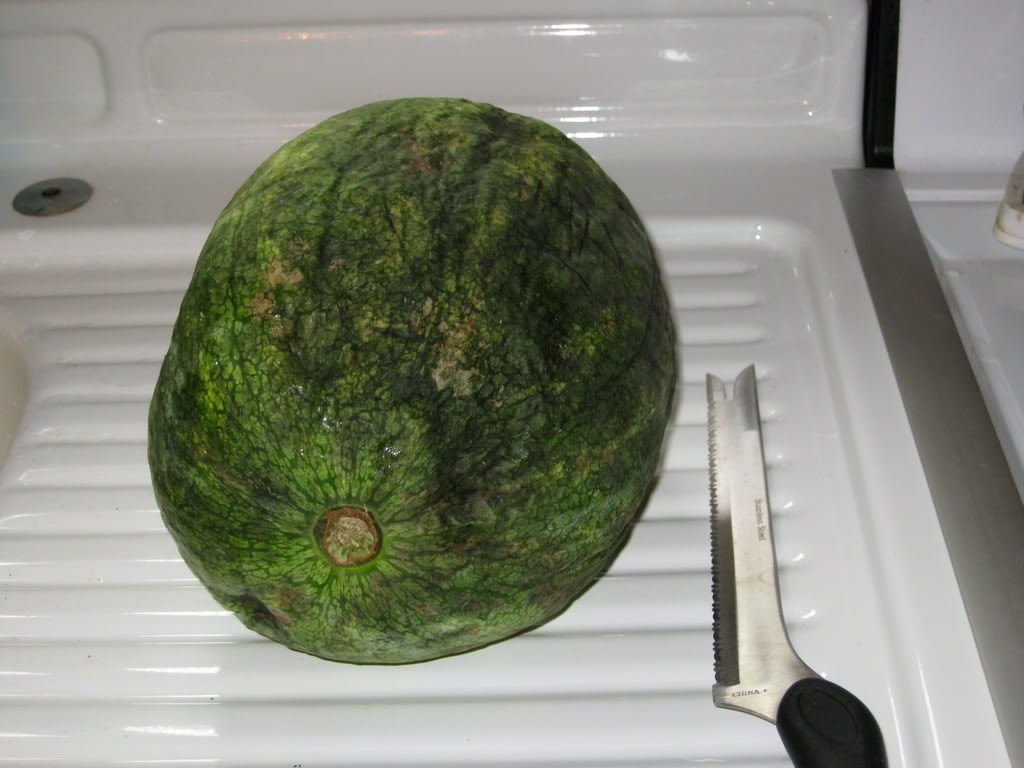 .....wow....pretty, huh? Worms really seem to love melon of all kinds, and putting in fresh scraps will be good in the long run, since I feed kind of infrequently. See, worms need the food to be decomposing somewhat before they eat it, so the thawed stuff will be available nutrients sooner, and the melon later. Method to my madness, y'know? ;-)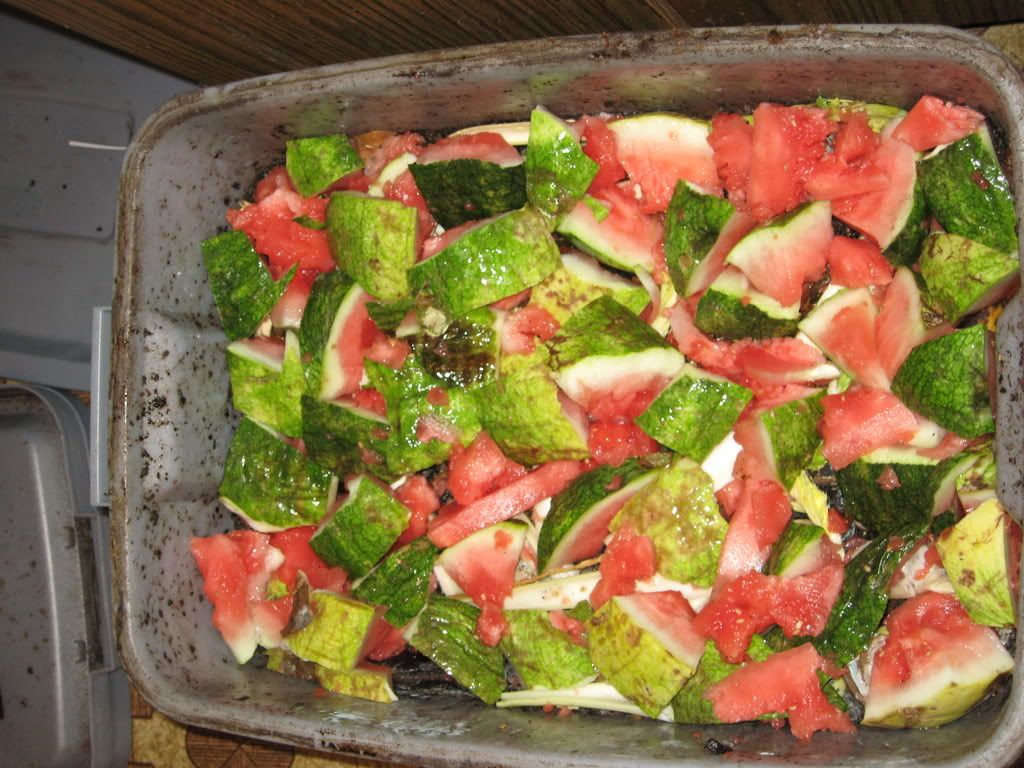 ...topped this off with a nice thick layer of moistened coir, to help keep down the gnats as the food is consumed....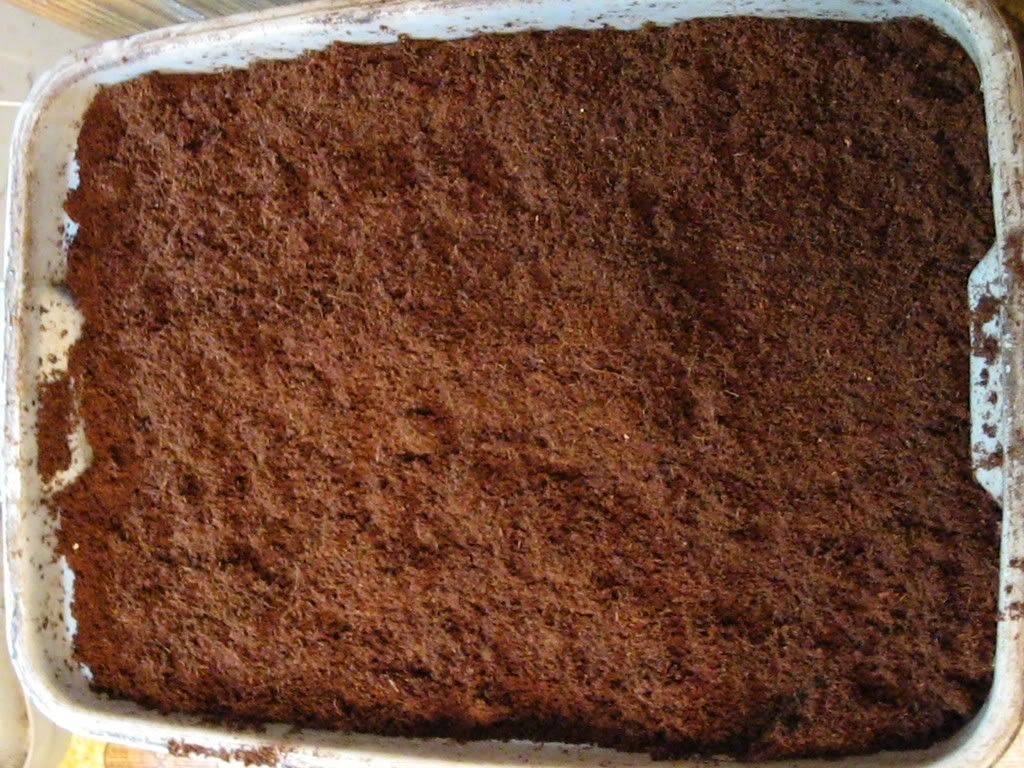 ....and then sprayed that down really well. Okay, done for now! Man, these are the best low-maintenance pets
ever
!