Enjoying pot culture......
.....no sillies! Here, this coleus is demonstrating what I mean-plants often enjoy growing in pots, and many annuals are utilized this way.
I prefer containerizing annuals, even these tomatoes in the wash tub-keeps them up and away from most varmints, although there's not room for many plants in here, especially once they get growing.
This
impatiens balfourii
really seems to enjoy its', thermos home...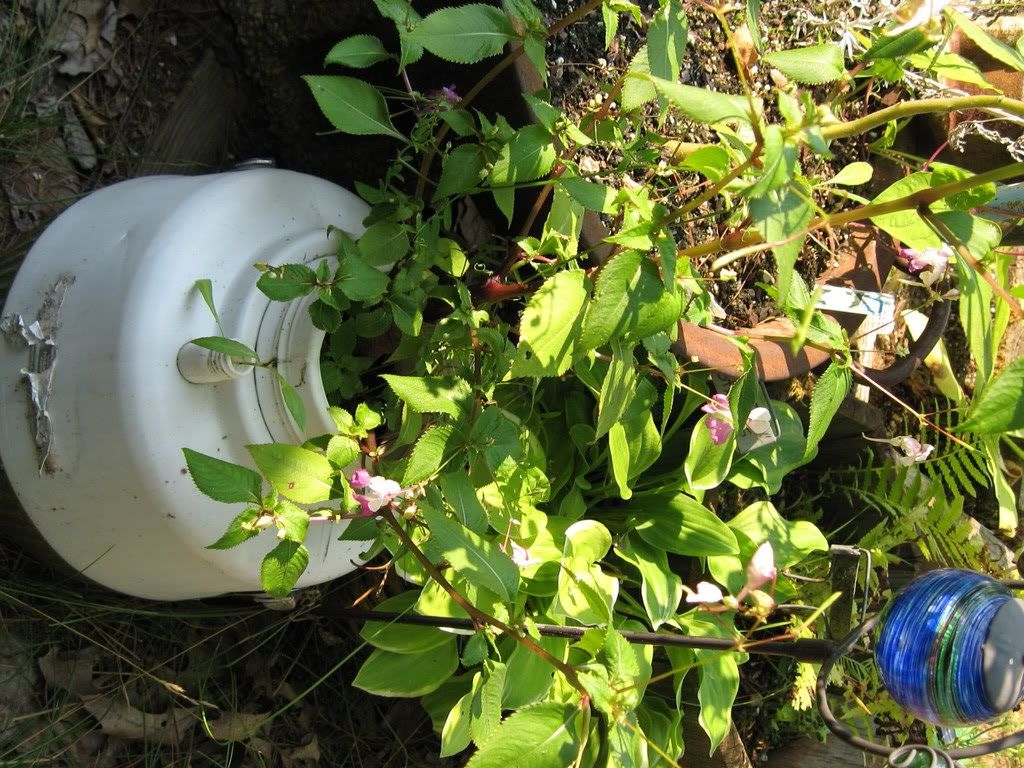 ....despite the stem repair done earlier this season....hey, bandages aren't just for humans!
Many perennials seem to enjoy pot culture, too....like this 'Golden Tiara' hosta...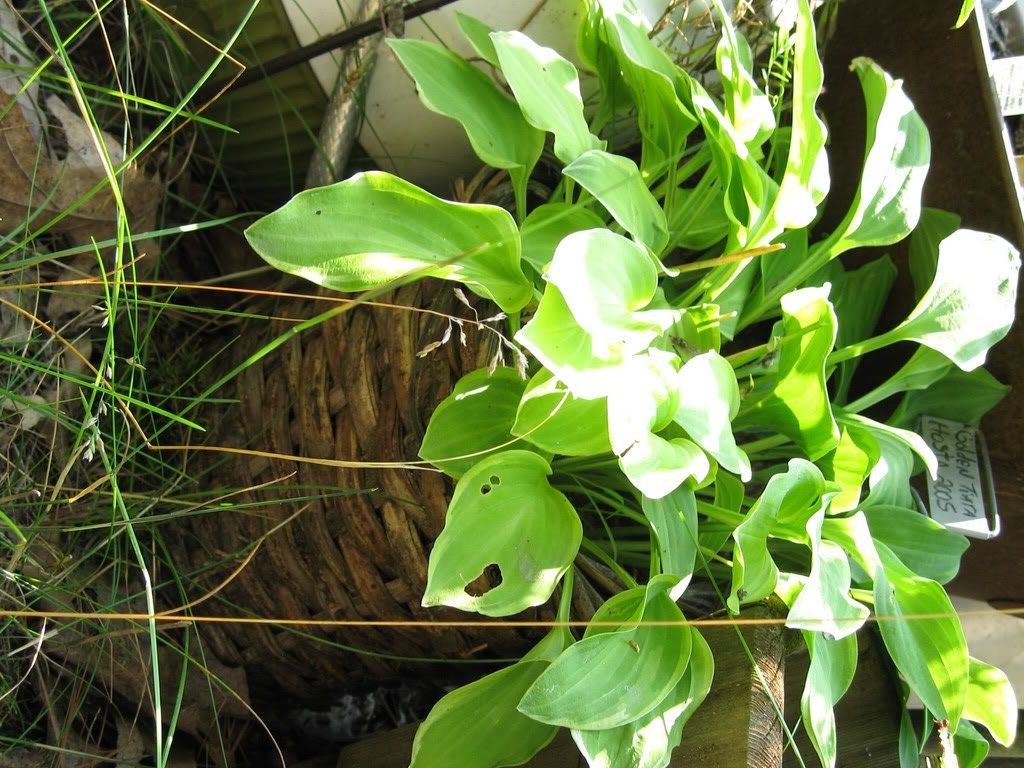 ....and this 'Dragon's Blood' sedum (even the volunteer grass matches!)....
....this hosta, "I-forgot-the-name", has been in this pot for three years...
.....and check out my lamium, who's "pinch-hitting" as a late-season replacement for the
poor deer-ravaged annual
that was here earlier. We'll see if it winters over...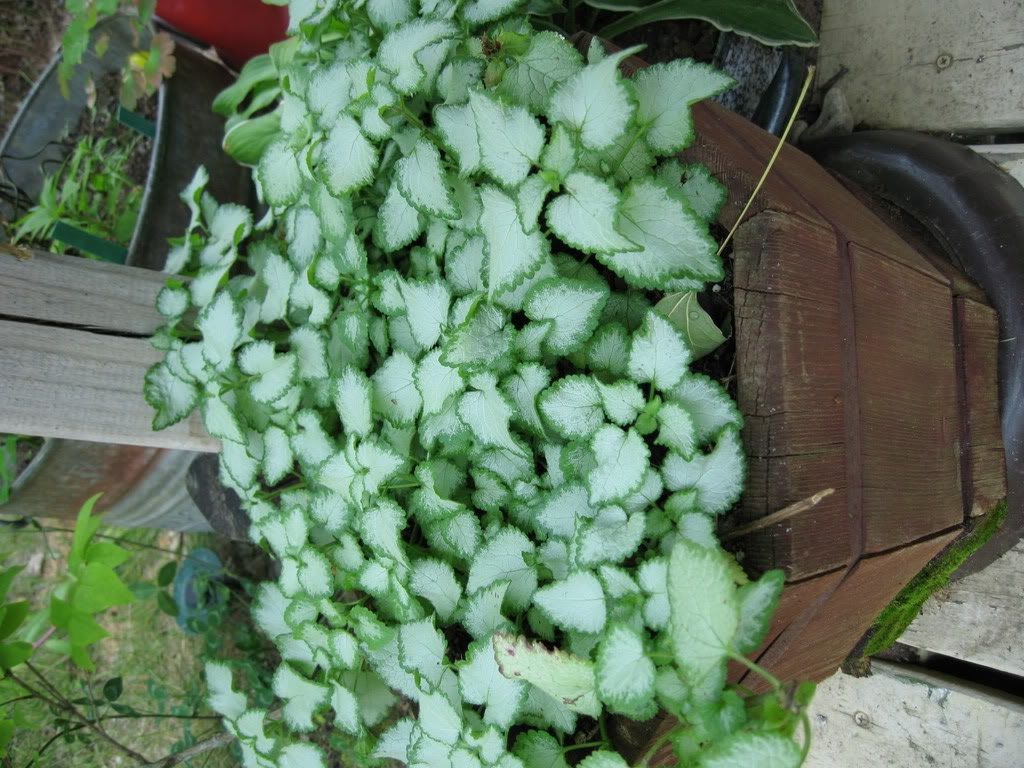 ...like this 'Japanese Painted Fern' has survived for 5 years in this metal pot! I don't mulch or move these pots for cold weather, either.
This hosta, "unnamed variegated that came with the house", has been in this shallow pot for 6 years....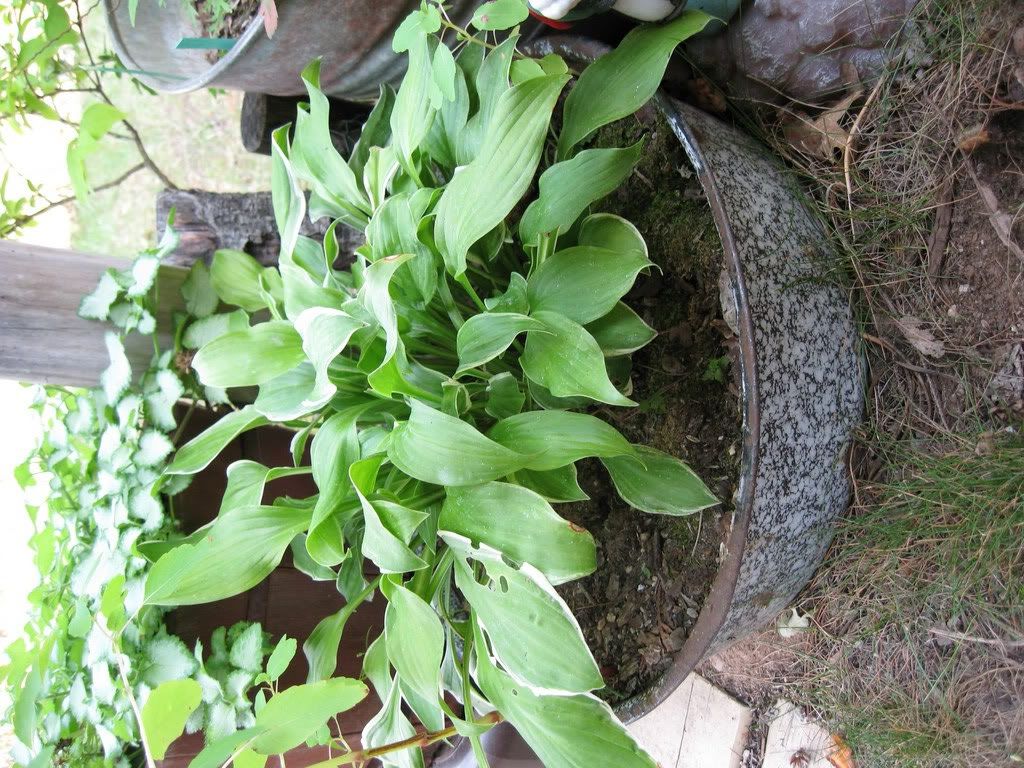 ....heck, even my water garden enjoys container life!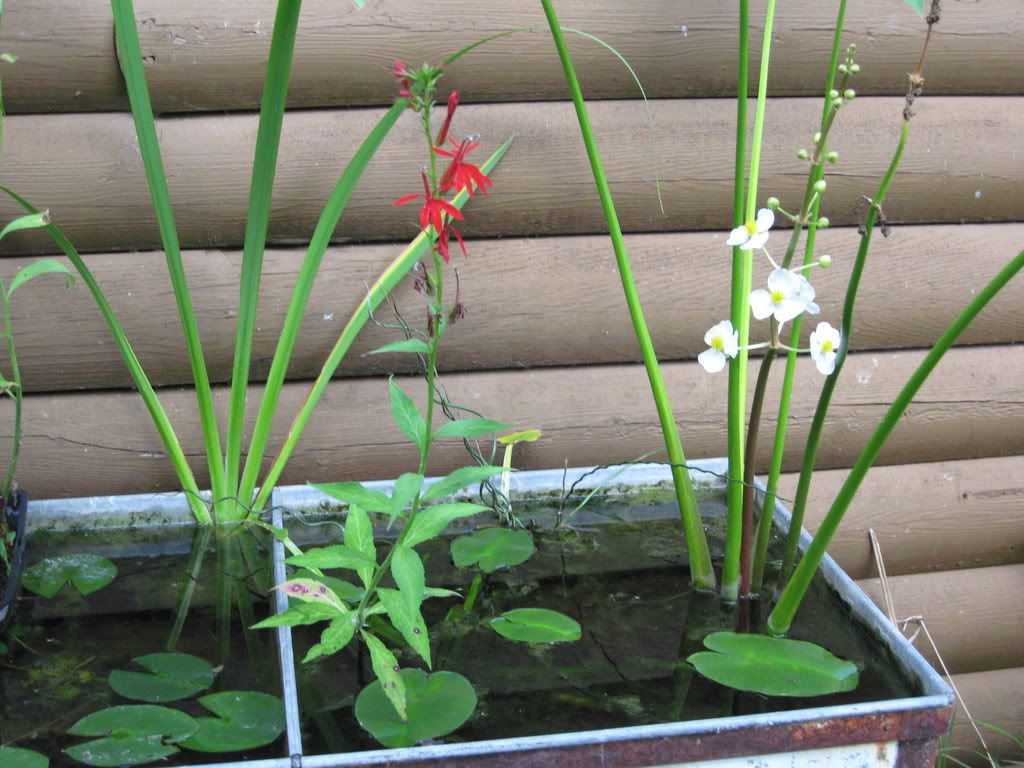 These two pots are a combo of something old and something new....
....this heuchera (no name on the tag) was part of a pre-planted pot I got on sale earlier, so I plopped in this Spanish lavender. They seem to get along well, so I'll leave them go and see if heuchera comes back, and/or lavender re-seeds...
...and this is 'Flame Grass' that wintered over last year, along with volunteer violas and columbines...heck, this grass chose his
own
"pot-mates"! I guess the consensus around my place is that pot culture is the way to go!