"Schoooool's out fo summah! Schooool's out fo-evah!"
Well, it is at
this
school, anyway! I pass this old schoolhouse on my way to the nearest grocery store, usually on weekends. Old building like this creep me out yet invite me in, all at the same time.
Judging from the vine all over the front door, nobody's been poking around in here for a long while. I'd love to, but sure wouldn't want to get caught, and this is right by the road (I'm taking these from the truck.)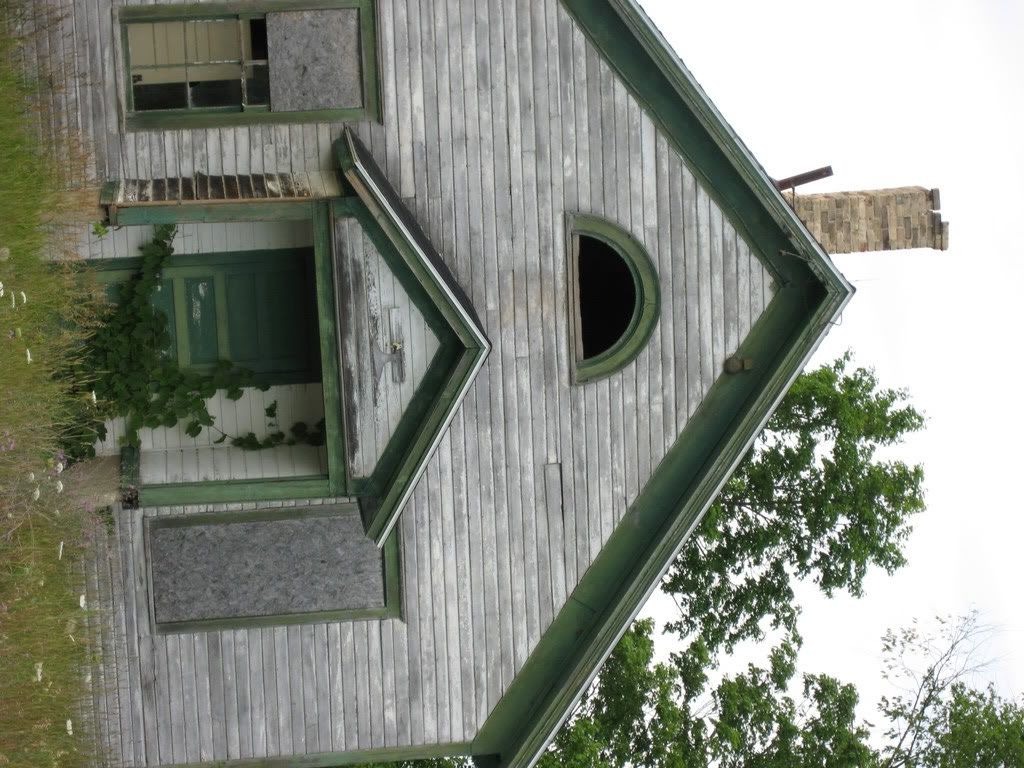 This shed's creepy, too....you suppose kids were brought out here to be spanked?
What have we here? A "student" lingers near the swingset....waiting for a playmate?
Just one more shot, slightly closer...then I figured I'd better go before I disturb baby
too
much. No sign of momma...guess she figured baby was safe at school!