Okay friends! Time to play my favorite midsummer gardener's game, "Is This Anything?"
* Now, at first glance, this area looks much like a bunch of potted weeds, so the obvious answer would be "no", and so you win! But maybe not....you see, every year, there are a few pots of plants that did not come back after winters' cold. Also, a few things I bought and potted in lieu of planting which perished before they reached their destinations. So in my wisdom (laziness), I left these alone to see what might happen (or grow). So let's play...
...closer look....still weeds, you say?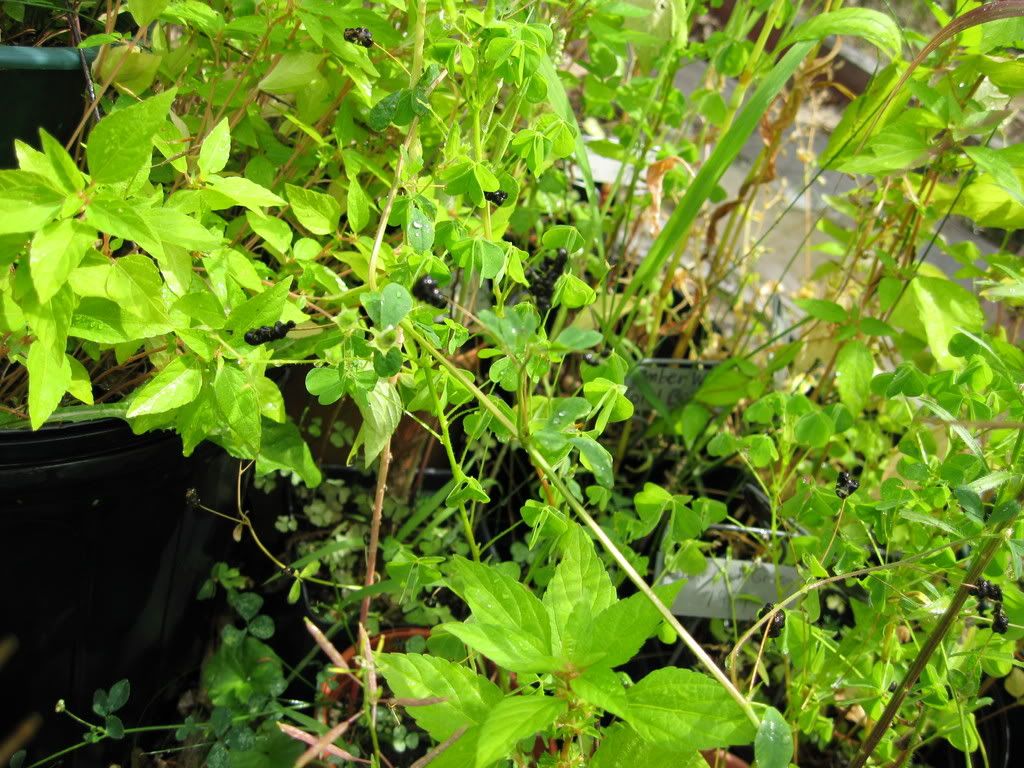 .....what's this? A clover of some kind! I realize some lawn-loving types call these weeds, but my wild bunnies and I would disagree!
Anyhow, they flower, too....
....in a few colors!
Goldenrod is here, too......I have several "cultivars" around the place. Oh sure, all those sickly asthmatics (like me) whine about this plant, but it's so
pretty
....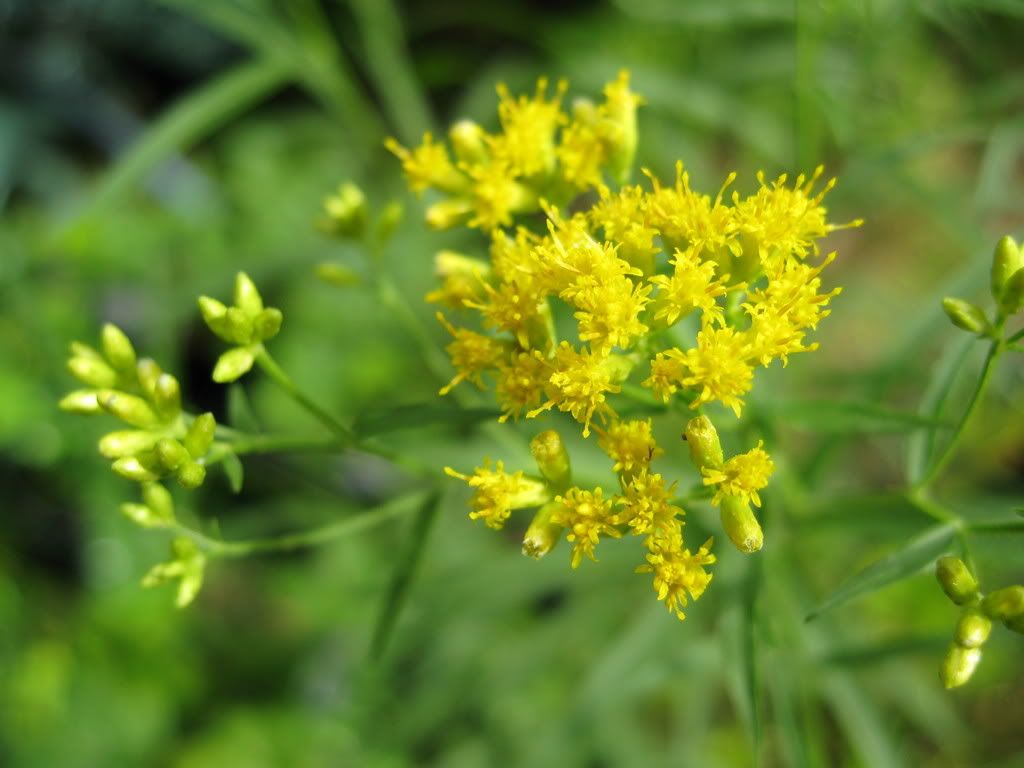 ....what's this? A volunteer petunia from
somewhere
....cool!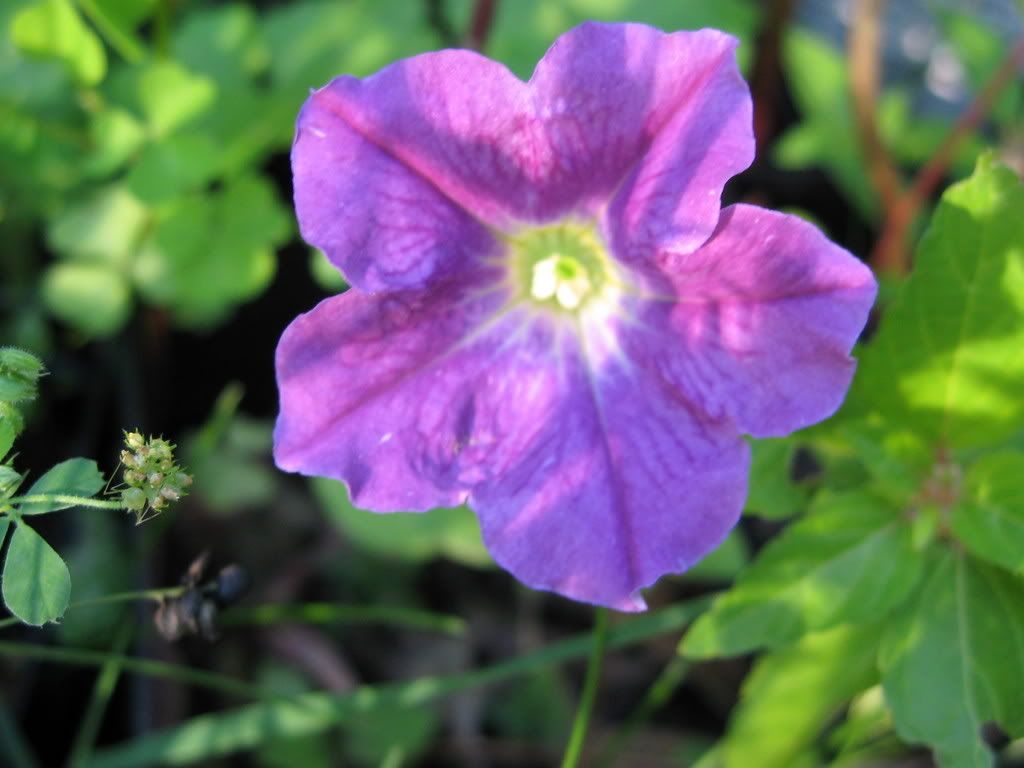 This plant,
smartweed
, comes up for "Is This Anything?" every year...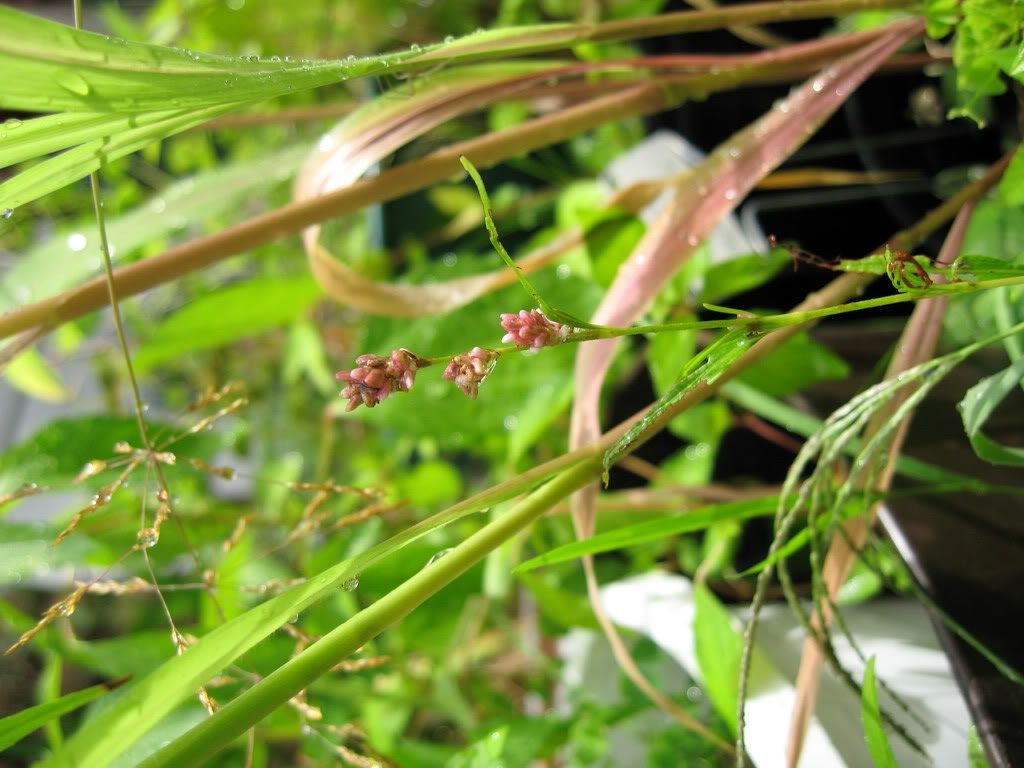 ...two different varieties/colors!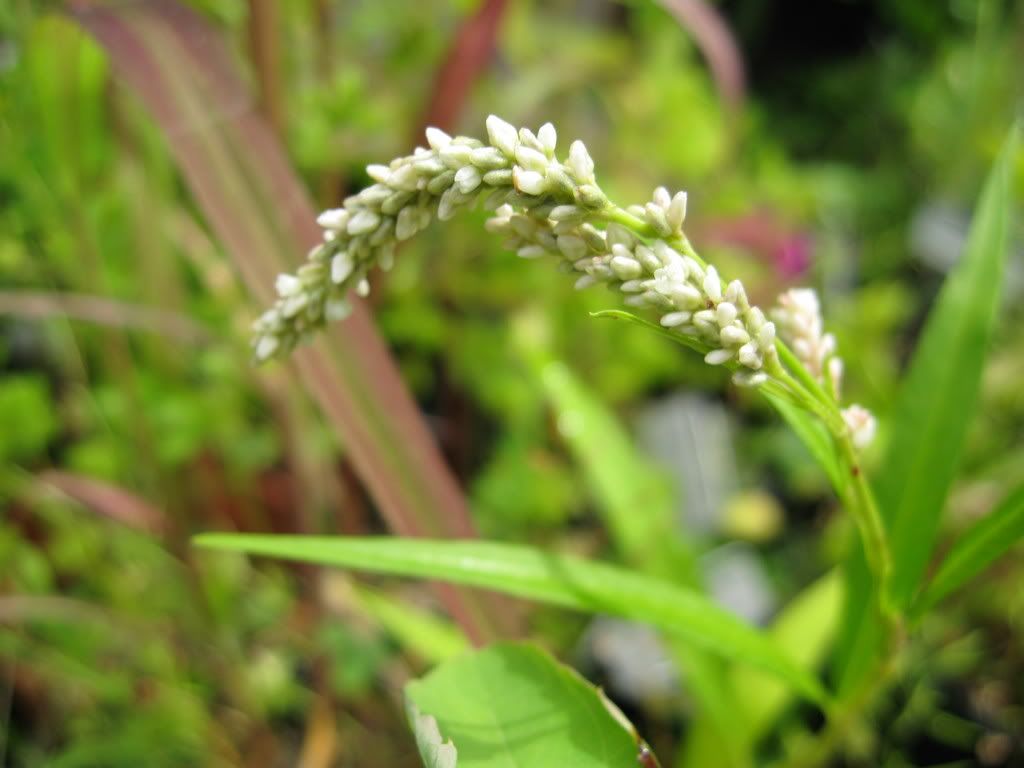 And look at this pretty grass! How could anyone call that a weed?
Here's something I'm not too sure about, except that I like the cute, tiny flowers. (If I get a positive ID from my wildflower book, I'll edit it in.)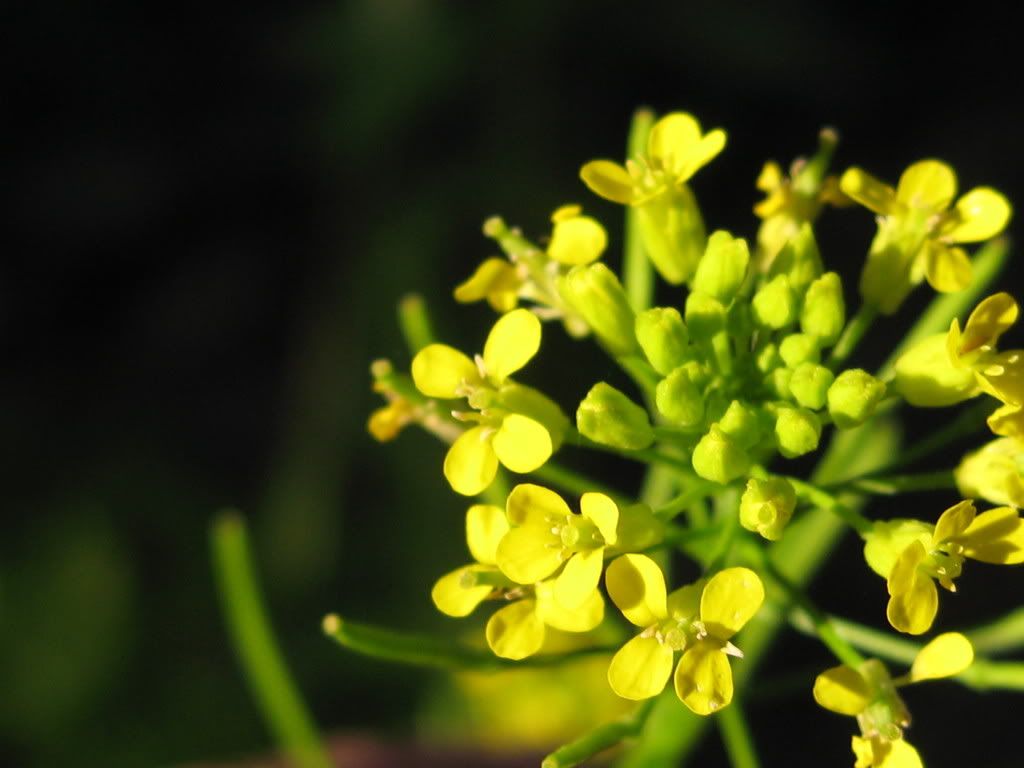 The dead-looking twig with the leafy branches every so often is a honeysuckle vine I got from my sister last year and forgot about...oops! That is
definately
something!
Another grassy-looking weedy thing...may not be much of anything, but I still like the seed head.
Now this looks like millet of some sort maybe...think I'll let the seeds ripen and try them out on the birds. I'll let you know what
they
think.
Another "weedy" seedy thingy....okay, maybe
not
anything.....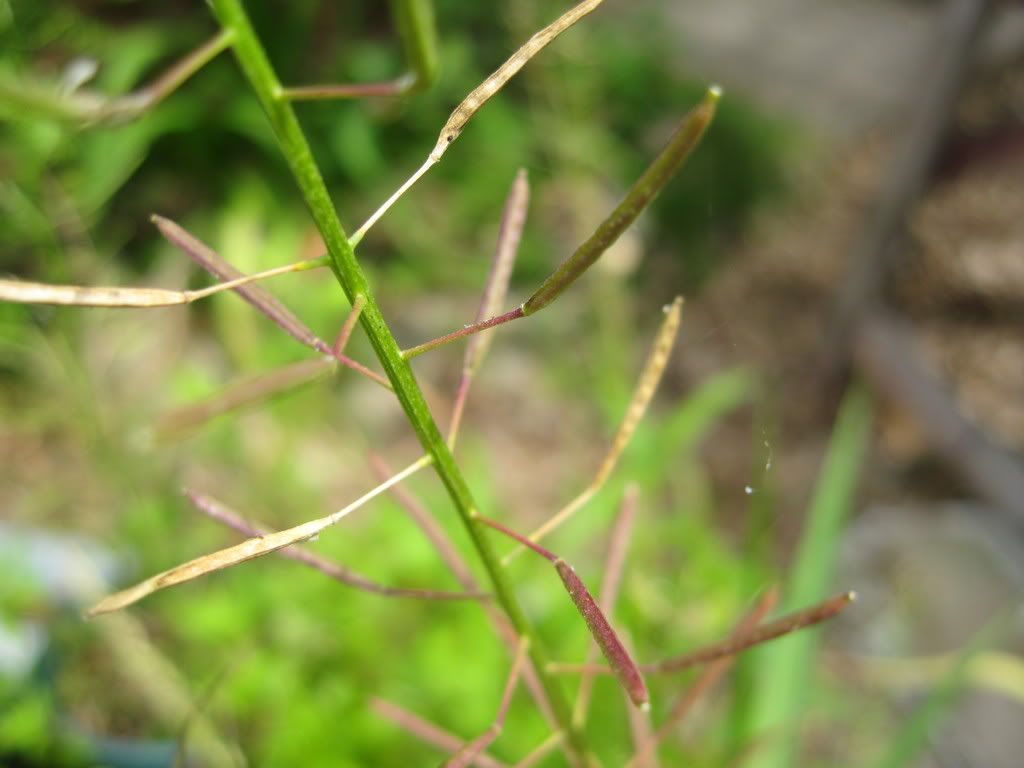 ....like this, which I believe to be
plantain
, and I've heard that people use it in salads, so I guess that's something.
Lastly, we have another funky little seedhead. This may not look like much, but this
nursery spider
sure seems to think it is! So there we have it.....thank you all for playing my garden version of "Is This Anything?"....come back and play next year, y'all!
*
This is the botanical version of the game,not to be confused with the very talented David Letterman's talk show game...go Colts! :-)