Late summer project...
here's a confession for you: I
still
have seedlings and spring-purchased plants to get into the ground! *whew* Now that I said it out loud, the healing can begin...
First, we start with this poor honeysuckle vine from last year that I forgot about, which is now surrounded by weeds...
...next, our seedlings: 'White Pearl' everlasting pea, love-in-a-puff vine, a tiny morning glory, and eastern anglepod vine.
Poor things are tiny yet, but alive so that's something!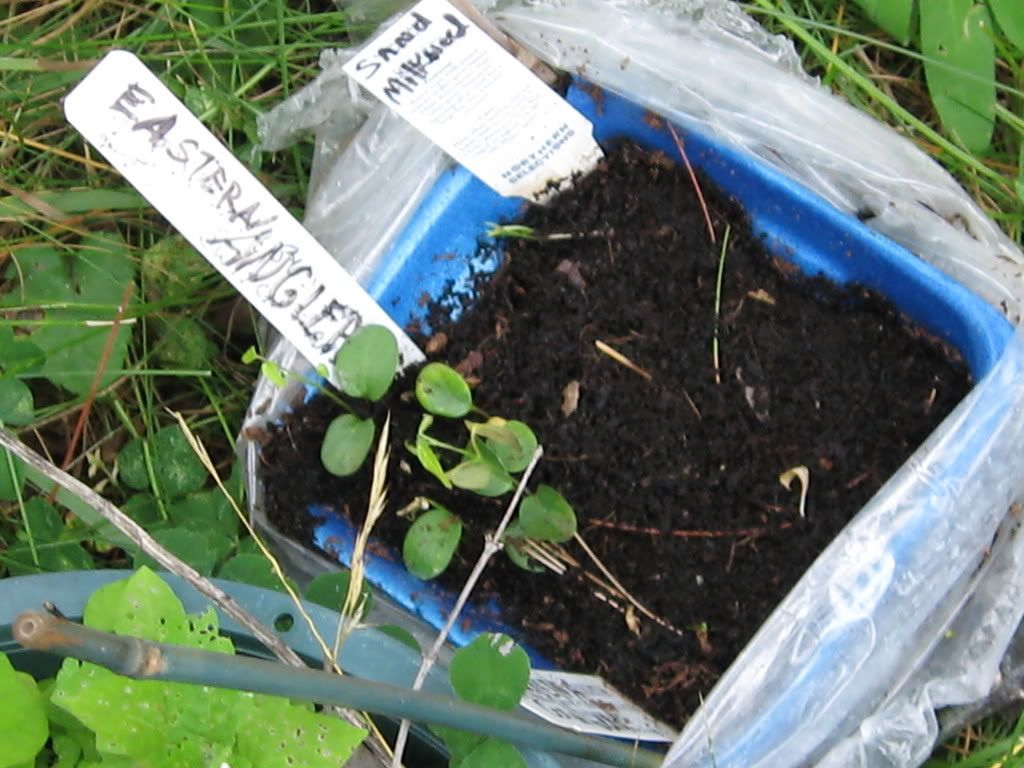 Here's the trellis that started all this...mid-season impulse buy through the mail from "The Lakeside Collection", a sort-of knockoff from the "LTD Commodities" catalogs that circulate around various workplaces. Anyhow, it was cheap (like $7), so I
had
to order it! ;-)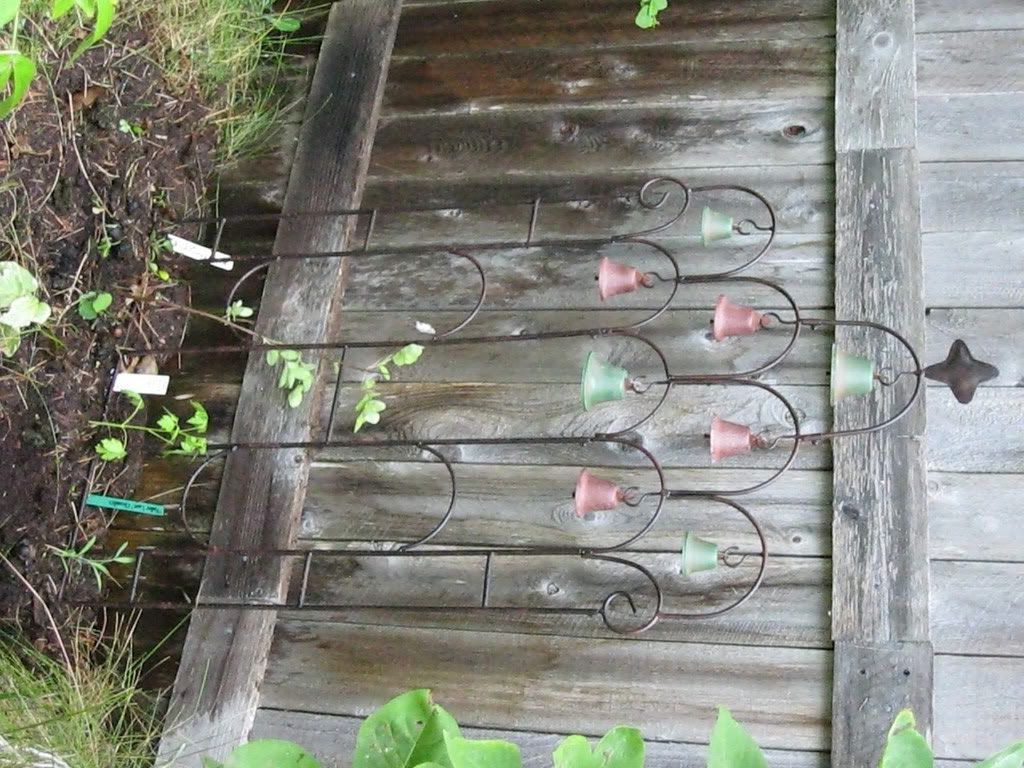 Now I get to watch and hope they have enough season left to grow in.....fingers crossed!