"Raindrops keep fallin' on my leaves"....
hooray the rains have come! Off and on for the past few days, and we're supposed to get more later today with hard-core storm potential.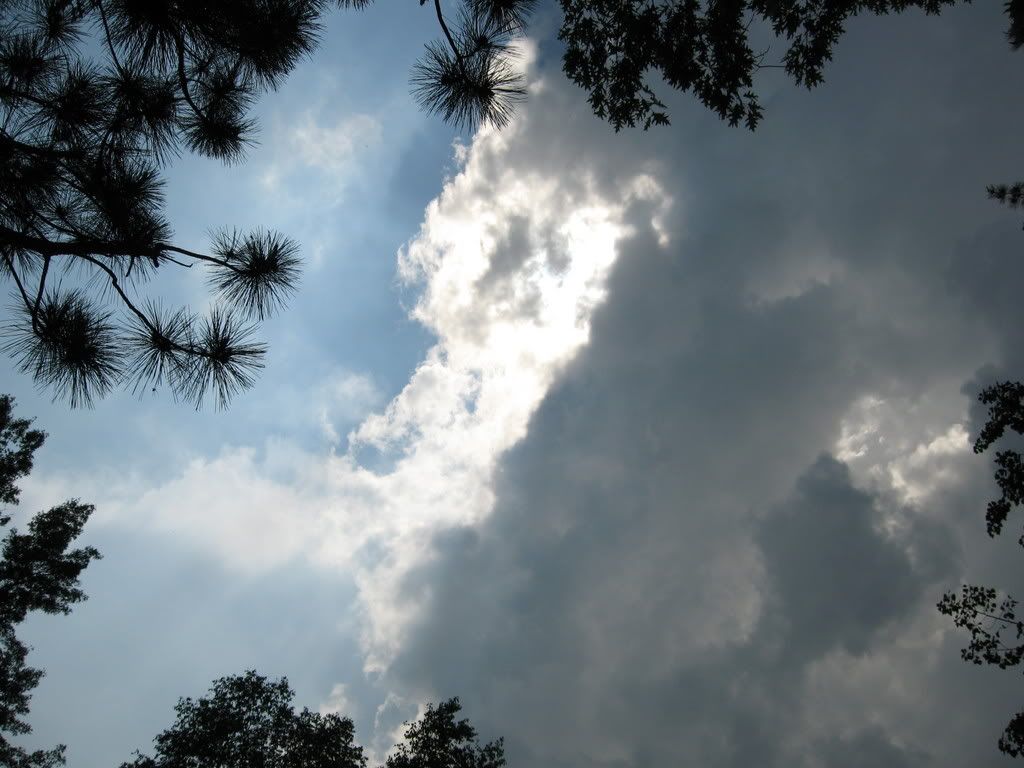 Now, I can do without the "large hail and damaging winds" they're predicting, but wishers can't be choosers, so I'll take it!
The moisture makes for some photo-ops, too....like this crinkly hosta leaf...
...I'm finding that I like Lady's Mantle more the longer I grow it. At first, my mom said I
must
have some, so she gave me this nice clump. I liked the leaves, but for some reason felt rather un-enthusiastic about it. But I must say, it's got nearly all of the qualities of a "good plant": foliage stays nice most all season, very hardy, low to no maintenance. The only other thing I'd wish for is showier flowers. But hey, it's all good!
Lucky for my quick-draining sand, or the increased rain might cause my irises to get a bit mushy...as it is, they're pretty happy, which makes
me
happy too!