Inchworm...
check out this little dude I found on a sedum stem. Turns out, this "inchworm" is actually a "looper"of the family
geometridae,
and are moth larvae as well as "important pests"
http://www.npwrc.usgs.gov/resource/insects/cateast/loopers.htm
.
Gee, I don't know.....he just looks like a cute little wormy to me....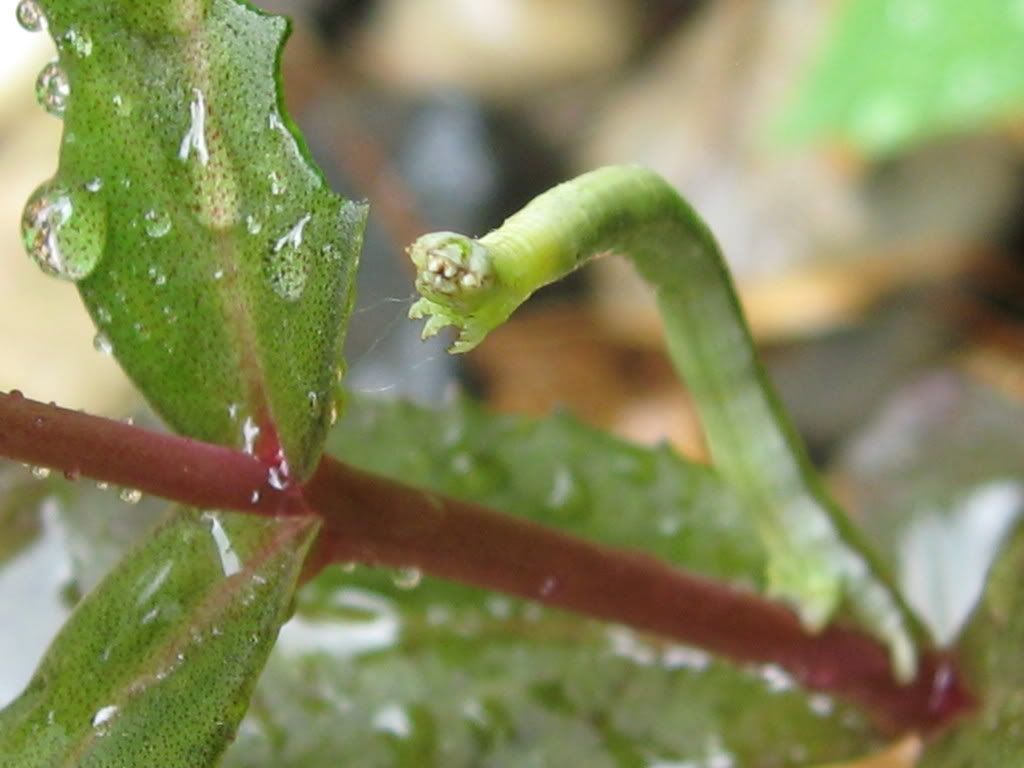 ...of course I may feel differently if I catch him
eating
this sedum...but for now he stays. Besides, I like moths, too! BTW...I'm trying to determine
exactly
which moth this looper is larvae for...will post result when my research is done....
Update....
okay, after much online research to try and ID this worm, I know 2 things: there are a
gazillion
different caterpillars of all kinds, including loopers....and entemology is really interesting....yes, that's all I know. It looks
similar
to loopers I found on several websites, but no concrete match. So I give up...for now. (This is why I'm
not
an entemologist-after awhile I'd get frustrated and say "Screw it! This is "green worm number two!" ;-)