Wicked early summer storms...
along with the aformentioned rain, came some tornados...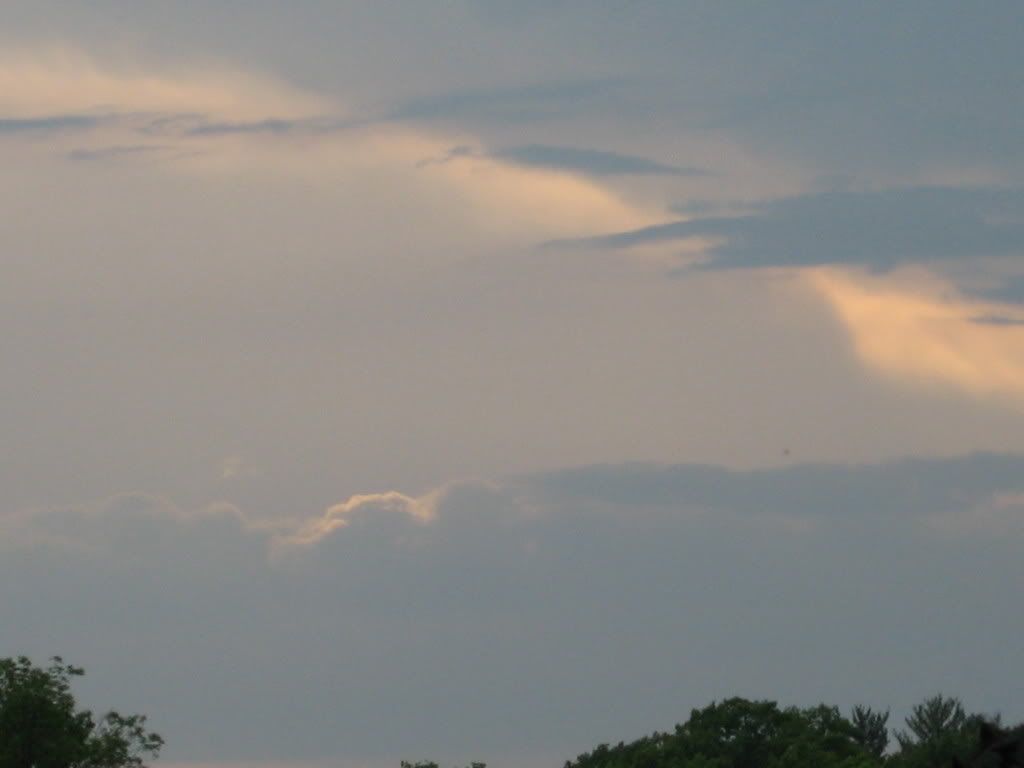 ...I'm not really a "rubbernecker", but I was surprised by the downed trees and damage...
....this was 3-4 days after, I guess most was cleaned up! Sorry pics aren't better, but I felt funny taking them at all, and it seemed disrespectful to stop and get a closeup.
Then while driving, I came upon this sign....
please
tell me this intersects with a road named "Schpit"...hahahahaha.....oh....I kill me....
...and now the sun is back-almost with a vengence! Above normal temps all this week with no rain in sight! Guess the sprinkler's making a comeback.