Weekend visitor
...so I'm working in the yard last weekend, and I heard something hit the ground as I walked past my oak tree. I look up to see Mr. Porcupine here...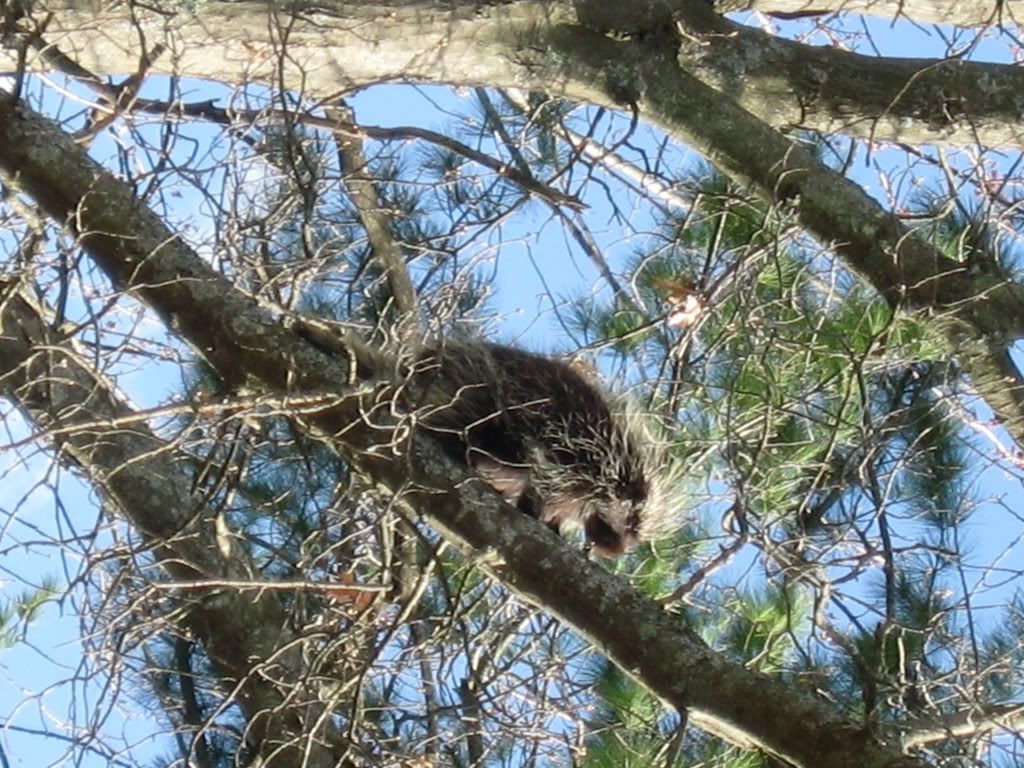 ...I've never seen one in
my
yard before. It was very windy, and he seemed to have no fun trying to hang on. I watched him for awhile, and then noticed he's on the move...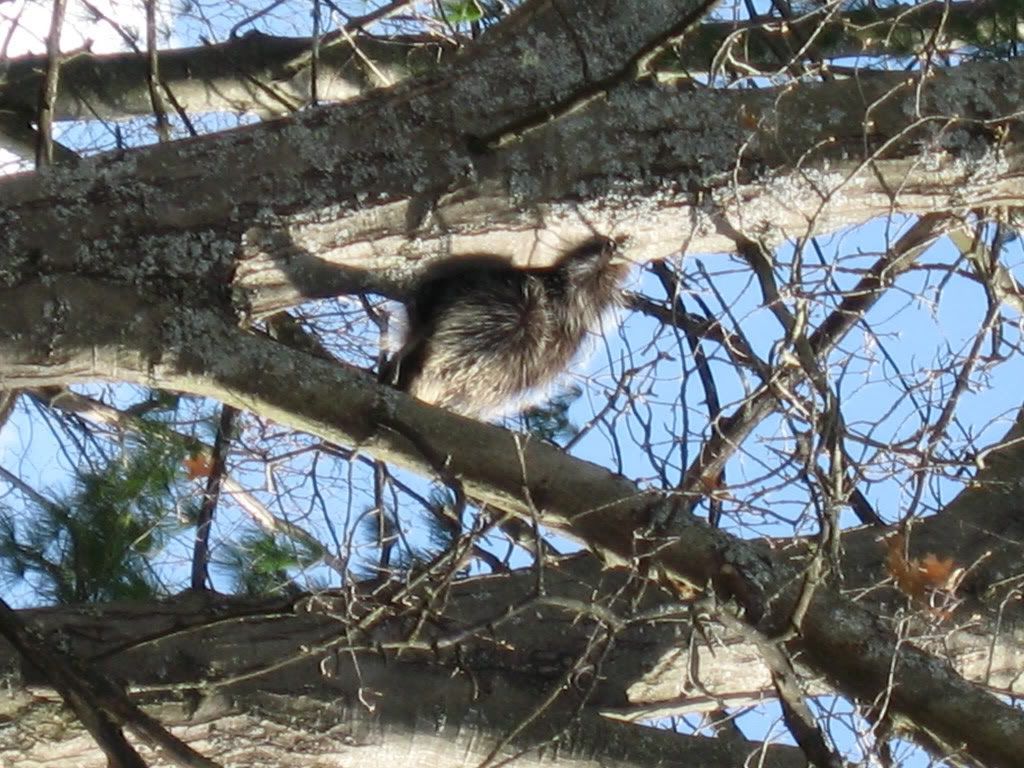 ....here he comes...
...Wow! He's a lot bigger than he looked when he was higher in the tree! I try to keep a fair distance, even though he's moving slowly and I know they don't
really
shoot quills...
....here he voices his displeasure at my "paparazzi" behavior....
....okay then, time to stop harassing the wildlife and get back to work. Bye-bye!