Saturday snake day...
so I'm clearing oak leaves from around my bamboo next to the house, and who do I find?
Mr. Red-Bellied snake
and he's not happy about it! Although I enjoyed seeing him, I felt bad about disturbing him because it was cool out (50's), and probably all he could do to strike this pose. His eyes looked rather opaque, too, so he needs to shed and cannot see that well.
Although this pic is blurry, you can see how he got his whole body into the display. He stayed like this for several minutes, then finally diasappeared.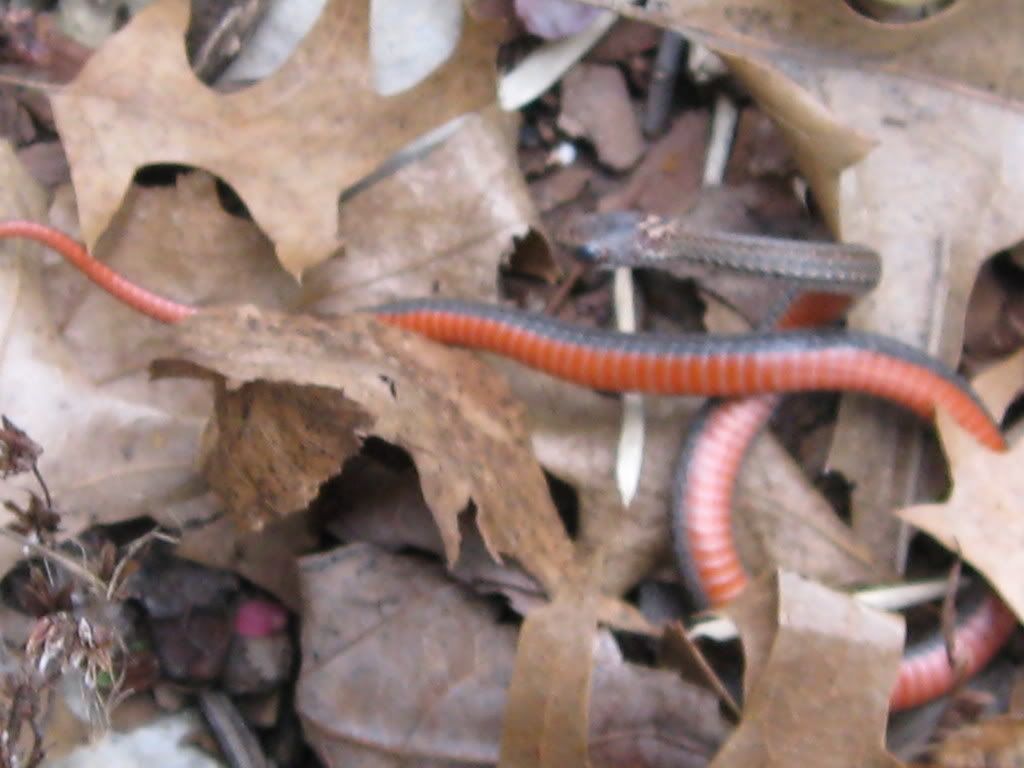 Later, as I'm walking through the yard to move the sprinkler, I'm startled by this garter snake. After I got over my heebee-jeebe, jeez-you-scared-the-crap-out-of-me willies, I took a couple pictures. The freak-out difference here is size...plus I never expected to see
another
snake in the same day!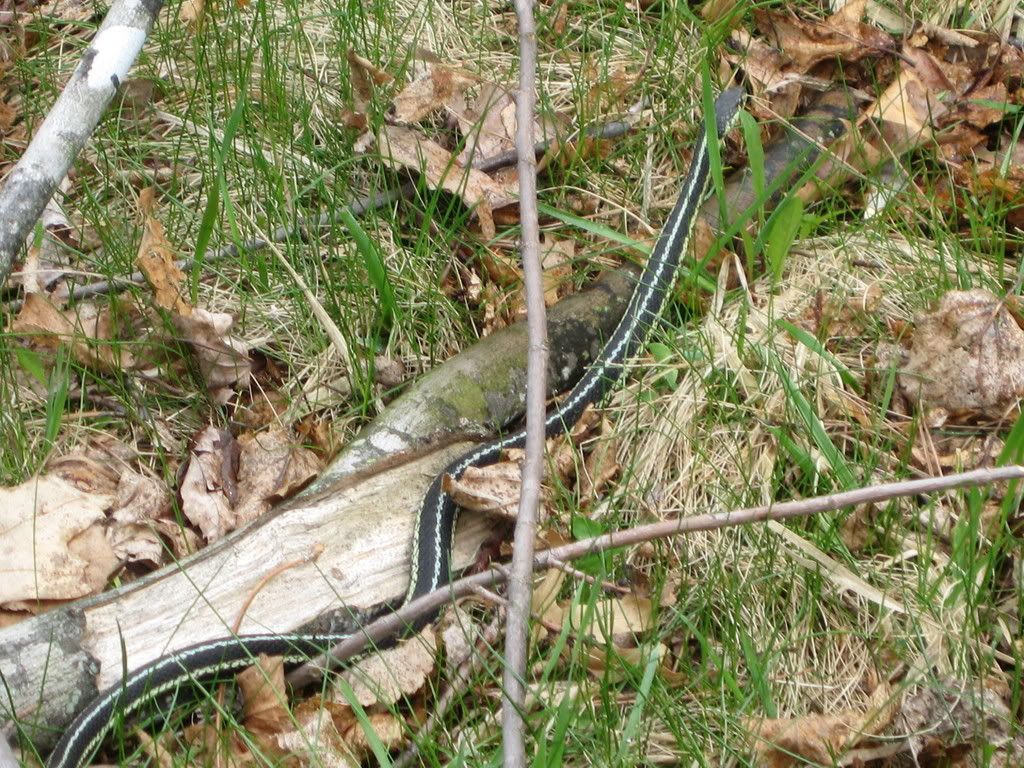 Much as I like snakes, I find this face a tad more, um,
sinister
.....but I'm glad to see wildlife of any kind around the yard, so what the heck!