My "pets" have awakened!
I used to be an animal-crazy kid-hamsters, cats, dogs, horses, iguanas, mice, rabbits, chickens, ducks, geckos, snakes-I've had
all
sorts of creatures as pets. But somehow as I've grown up, I'm not so keen on pets in the house (along with their associated expenses). So now these
little guys
are my pets, along with the wild birds. And considering how they climb
all over
everything....
....I'm amazed at how they don't really
get into
anything. Sure, they like to bury seeds in my planters, which often results in a clustered bunch of sunflowers sprouting out of nowhere. But mostly they just chase each other around, and pose real cute for me...
...I even had one sit
right on my foot
while I was weeding! He ran a few feet, then turned back to look at me as if to say "Tag-you're it!" Since I feed corn to all squirrels in general, these guys chow down, too.....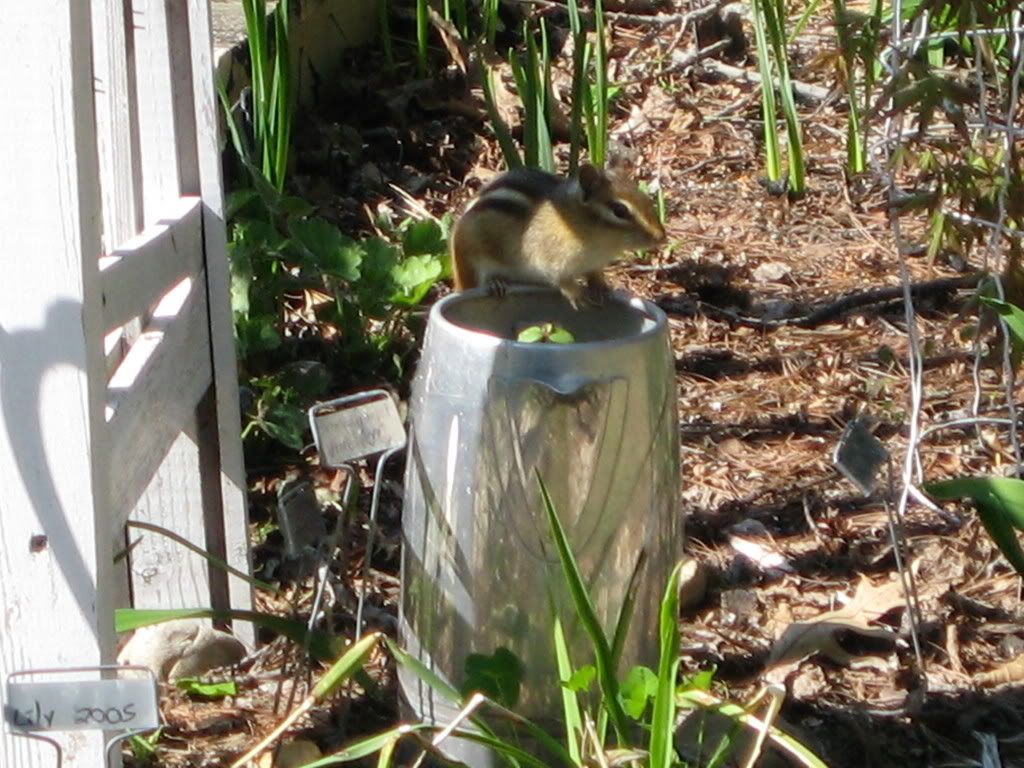 ...and they even leave me "gifts" for the composter! What considerate little pets I have!