Another plant order arrives...
packed in awesome fashion, and downright
huge
plants! This order came from
Forest Farm
, and as usual, they sent me great stuff! Their selection is terrific, but shipping can be very expensive. (Although you can see why-no shifting or mangled plants whatsoever!)
This tree is looking cramped, and when I got it out, it was over 4 feet tall! This is
gleditsia caspica,
Persian Honeylocust...allegedly hardy to zone 6, but I'm giving it a try because locusts in general do very well for me, and I'm stubborn!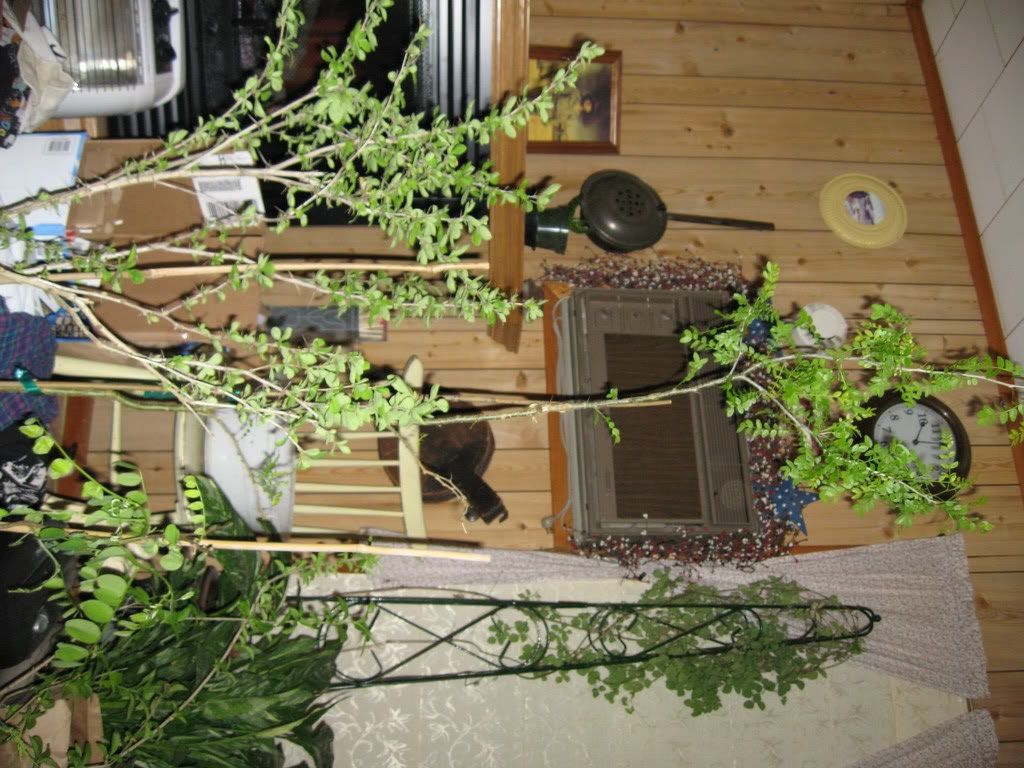 Look how well they packed the plants! It's nearly a surgical procedure to get them out!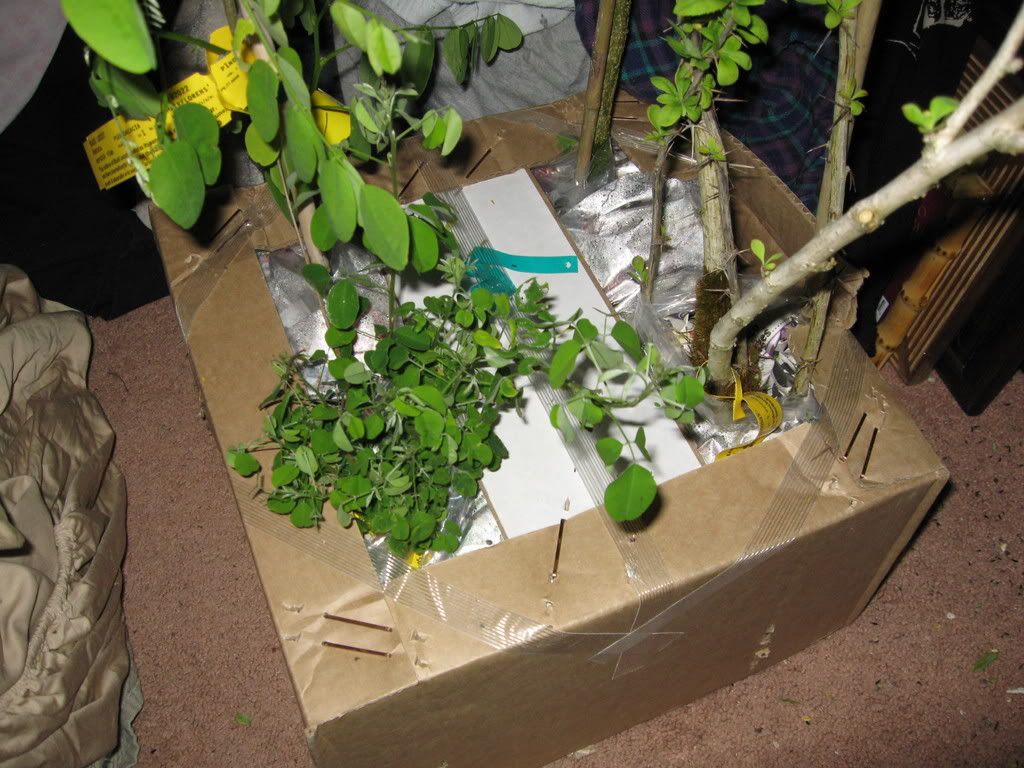 Nice tall boxes, too! So my list of new plants in this shipment is: Korean Barberry, Persian Honeylocust, 'Summer Beauty' Bush Clover, 'Semperflorens' Black Locust, Berberis Prattii, 'Judy' Yellow Trumpet Vine, 'Glauca Pendula' Weeping Blue Wh. Cedar, 3-'Cheyenne' Hardy Privets, and 'Frances' Variegated Elderberry, and
ziziphus jujuba-
Jujube (I just like saying "ziziphus" :). Yes, I absolutely
did
get rather carried away ordering plants this year, but they make me happy, and I'm rather self-indulgent ;) . Besides, it's my method of conservation and making my little corner of the planet a good habitat for birds, bees, and the like....so what the heck!