Guess who's coming to dinner? (Again)...
I come outside Saturday to get work done in the garden, and what's this? Branches all over my deck, mostly stripped of leaves....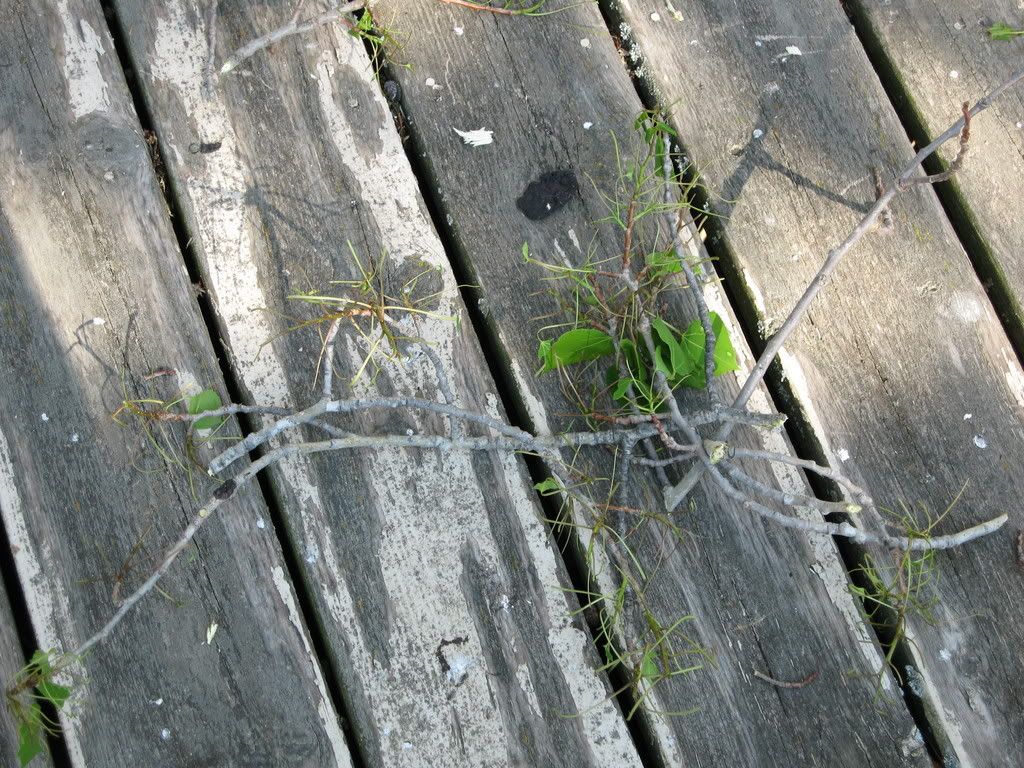 ...And what's this crap? There's a reason animal droppings are referred to as "scat"-it's the prevailing thought which comes to mind when you see it!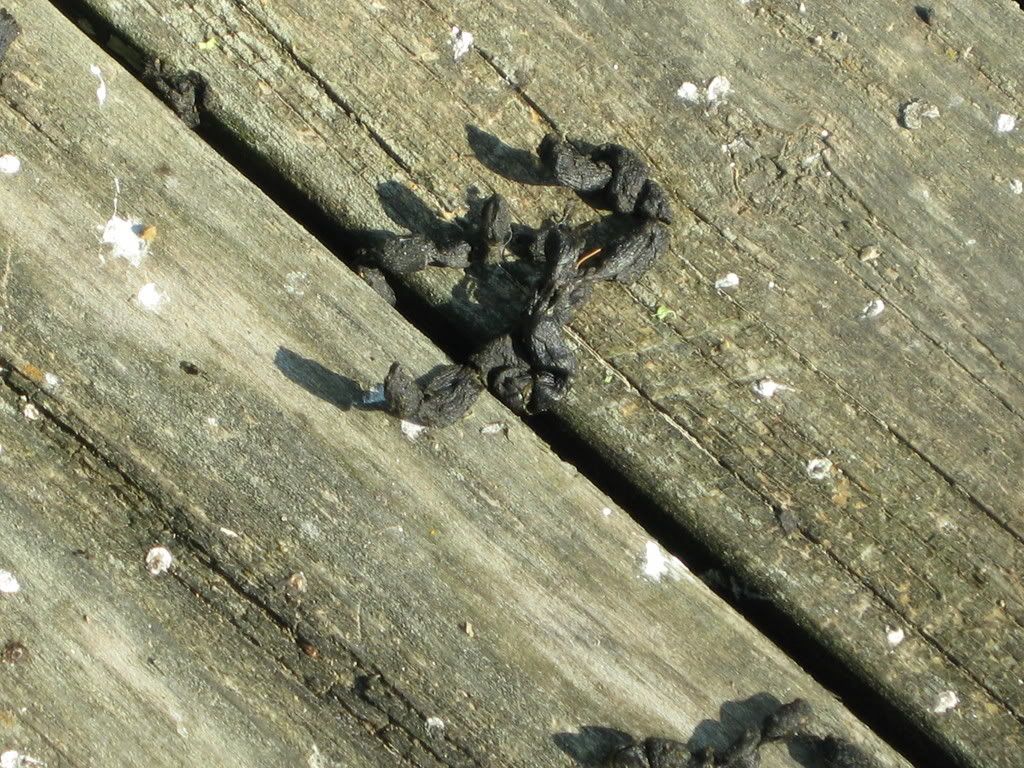 And here's the culprit! Back for more, and much closer to the house this time-not nearly as charming as before. In fact, I want to impress upon this creature that he needs to take his happy ass elsewhere-I mean, there are plenty of other trees around! So I approach quickly once he reaches the ground to try and encourage him to leave, and not climb the tree again...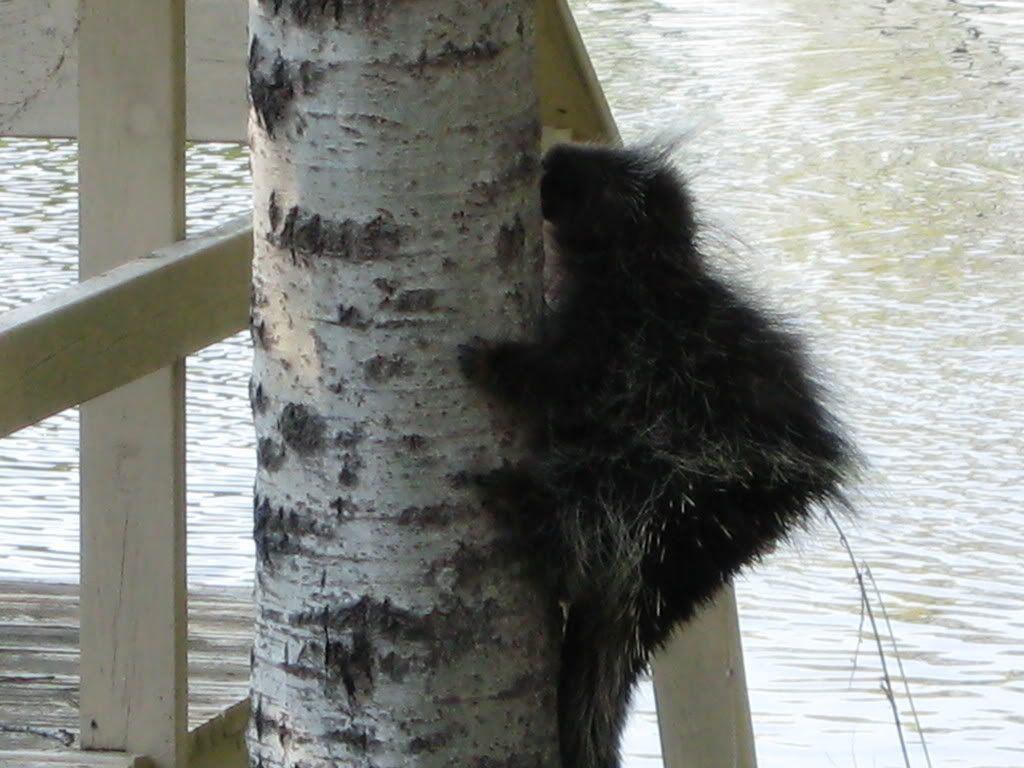 ...this definately looks like a full-out defense posture. I inform him that I'm not happy right now either, and it's time for him to go!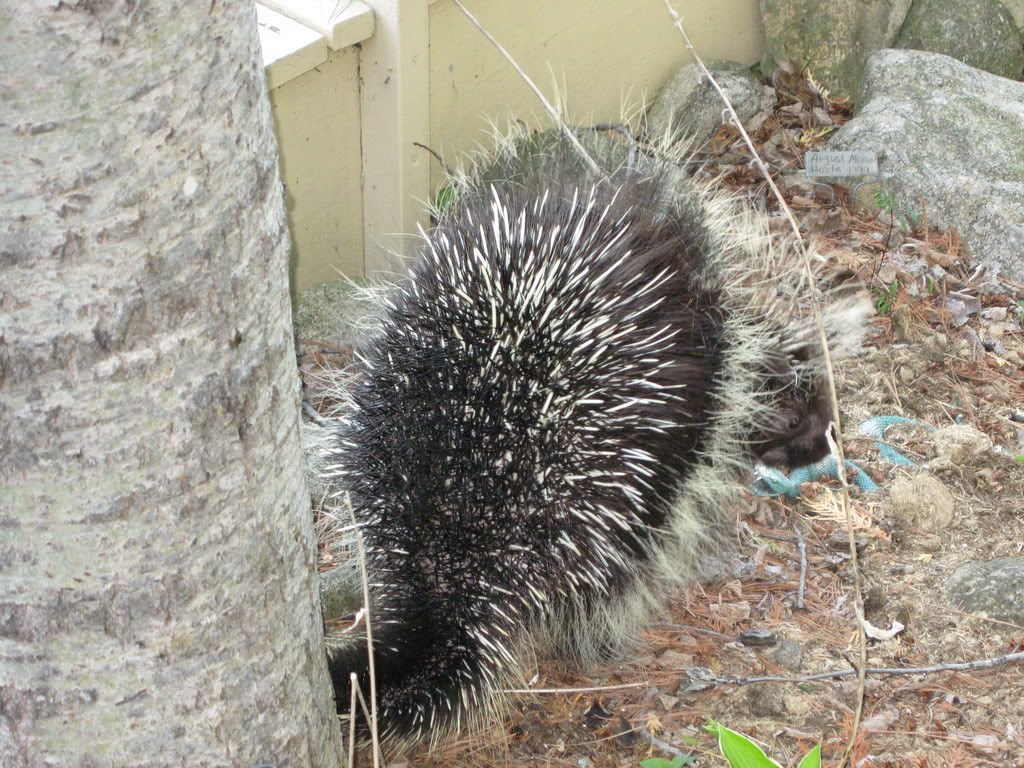 Luckily, he took my advice! You would imagine that this encounter impressed him enough that he'd dine elsewhere, but sadly this is not true. When I got home from work Monday night, he was up that same birch-rapidly defoliating branches and breaking plenty, too. I was pissed, so I sprayed him with the hose, foolishly believing he'd come down...


...not only did he climb higher, but the windy conditions brought down an odor that can only be described as "wet buffalo"-super! My next action will not be illustrated with pictures...let's just say this porcupine "went toward the light". Now, I don't go around murdering wild creatures for nothing, but obviously this beast was not taking a hint! And I won't have my nice birch dessimated, when he has an entire damn forest to choose from! So ends the saga of Mr. Porcupine...a moment of silence....okay, bye!