You get what you pay for, part 3...
then at the other end of the mailorder nursery spectrum is a company like
Klehm's Song Sparrow Nursery
, who may charge a lot for shipping, but look at the size of these boxes! Funny, I don't remember ordering
trees
! Actually, I didn't....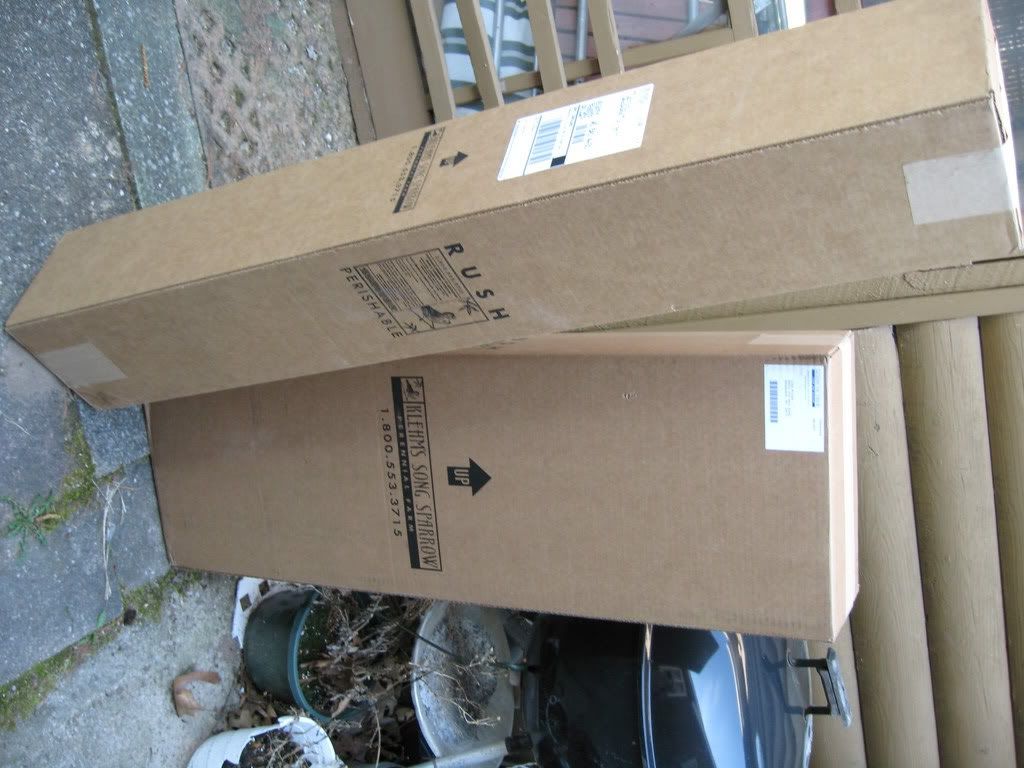 ...indoors, I open these tall boxes to find more tall boxes inside! These plants are
uber
-protected! Opened these boxes...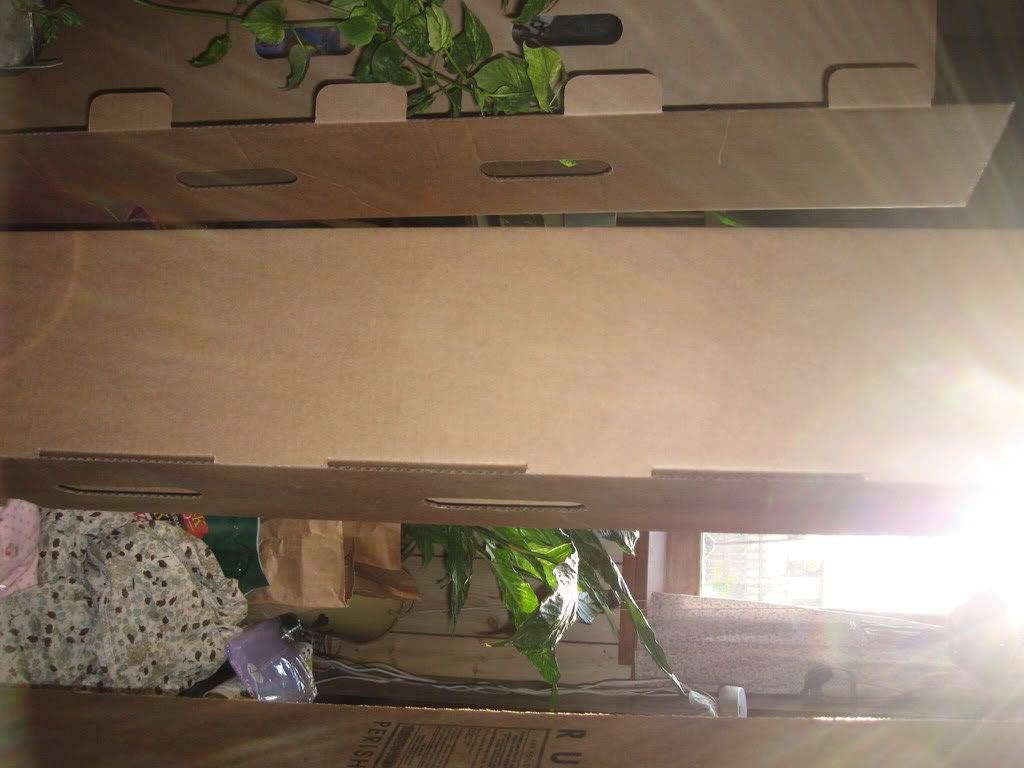 ...here's my new friend, syringa vulgaris 'Aucubaefolia', variegated lilac. Cool....also ordered were 'Blue Moon' wisteria (hardy to zone 3!), 'Little Lamb' hydrangea, and to ship in fall, 'Green Halo' peony. Was this packaging worth the $21.00 it cost? I think so! Will I order anything but rare-ish stuff I can't find elsewhere...um...no. But friends, when these folks hook it up, they really
hook it up!