Today is "wild bird sighting" day...
on my way to work this morning when I spot a whole big group of turkeys, with several males showing off for the ladies...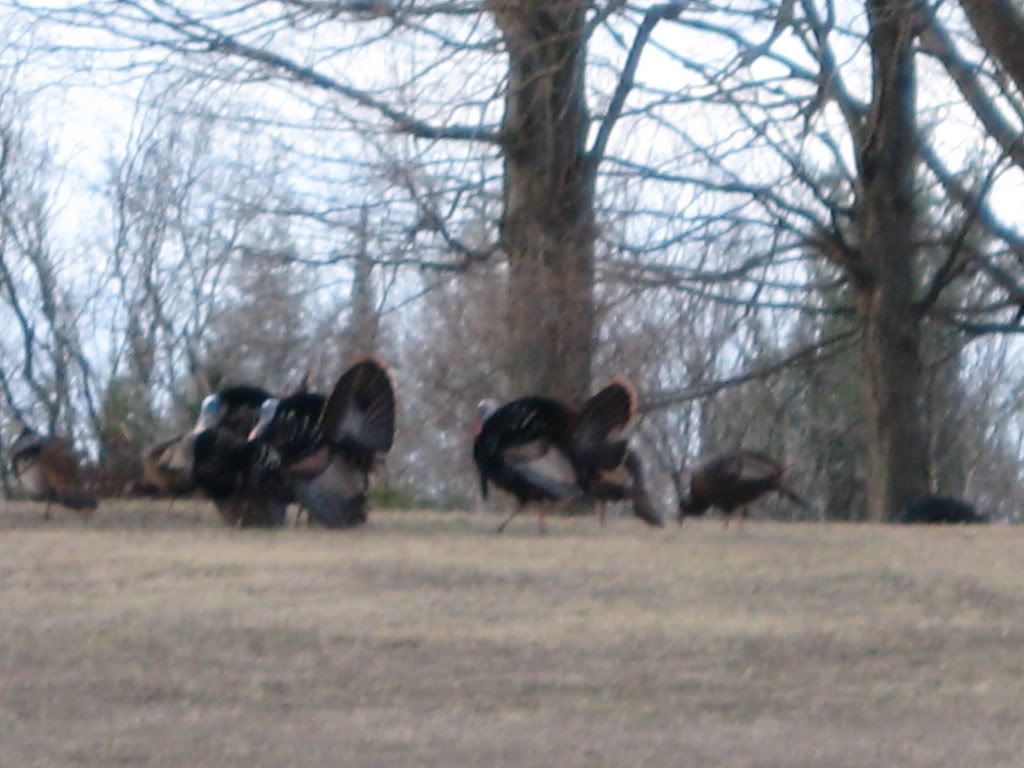 ..."
My
tail is biggest!"... "No way, look at
mine
!"..."You guys are chumps! Look at my
sleek feathers
!" I don't know if any of the girls were impressed, but
I
was! Sorry the pics are blurry, but I was shakey (no coffee yet), and if I'd gotten closer, they'd bolt. So I move on, only to see...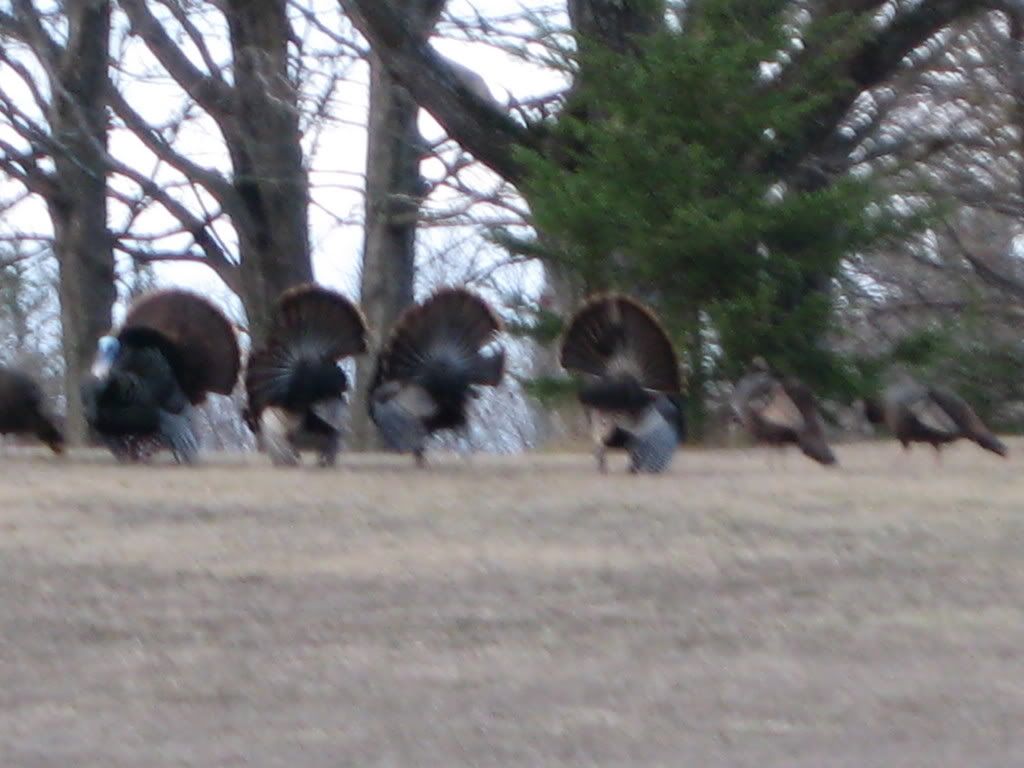 ...an American Woodcock,
scolopax minor
!! I knew these birds were around, but I've only seen pictures! So I turned the truck around, but when I stopped he got nervous and began to move away, but not before I managed this shot. The blue/white glowing dot is his eye (the flash went off), but otherwise hard to spot (Good camo feathers). Then later I saw a nice male pheasant, but had to drive on by or be late for sure!! Wonder what I'll see on the way home?