Signs of garden life...
at last, my plants have come along...my frozen days are over....and life is like a song....(apologies to Etta James for that shameless lyrical ripoff). Anyhow, here they come, gingerly peeking out of the ground. I love how these tulips emerge purple...
...my hepatica beginning to bloom (I hope to see flowers by the weekend)...
...more tulips...these were actually planted last
spring
(I ran out of time the previous fall when I actually bought them, and luckily only a couple dried out over that winter whilst in storage)....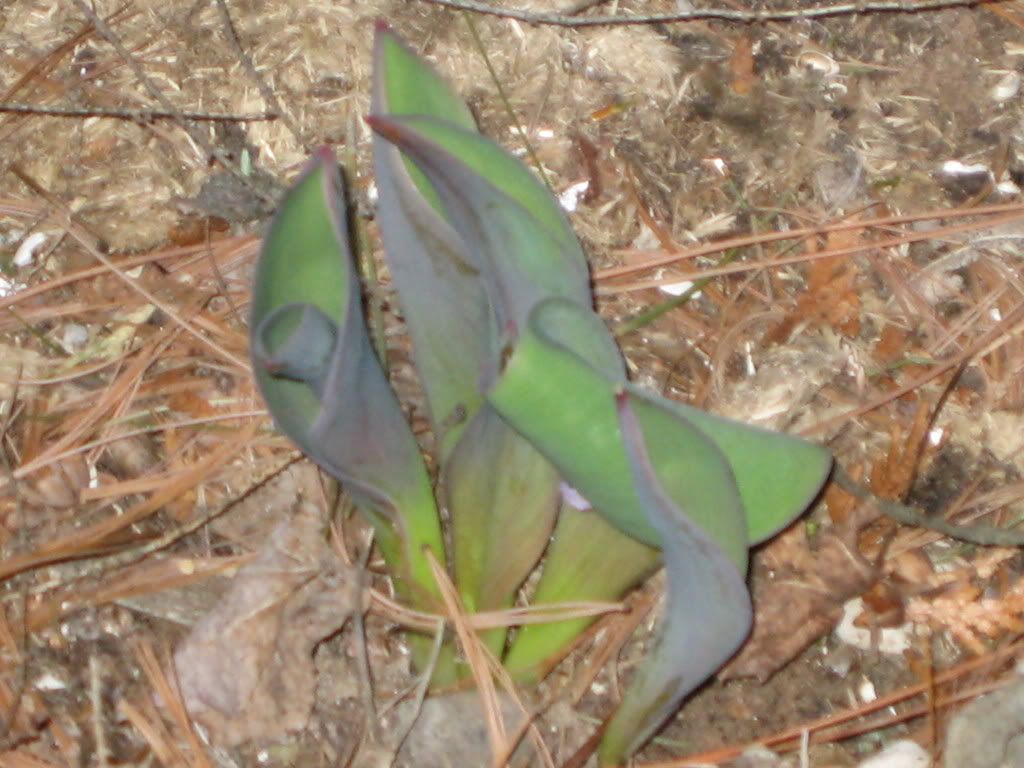 ...thyme 'Doone Valley'...I
love
this variety! Both for it's pretty yellow/red/green coloration and it's lemony scent. I actually found this locally at the Menard's, and it has been an outstanding performer! Although it
does
enjoy a sweet spot-southern exposure, next to the house...
...trailing arbitus with some frost damage to the edges. This is said to be a rather endangered wildflower, so naturally I
had
to try and grow some! So far, so good....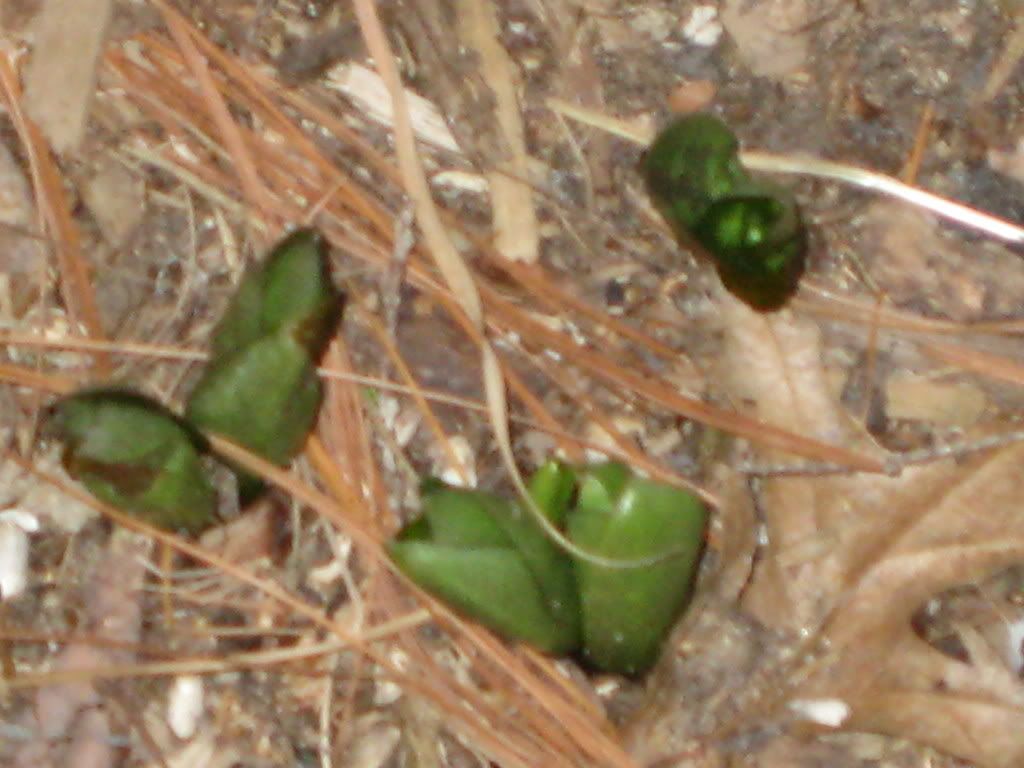 ...as you can tell from surfing other garden blogs, I'm about a month behind most other midwestern gardens. But I don't mind, because the later emergence of my plants also keeps snow and frost damage to a minimum. Just wait until June, I'll still be blogging bulb photos while many other folks will already have daylily blooms. (Mine show up @ 4th of July) Climate is a funny thing, to be sure!