"Ta da!"
All my new bareroot friends are potted up and chillin' like villains, waiting for warmer weather (luckily, it seems to be here)...
...now I have all this dirt that was in the bags with the roots, and I can't waste it...so I'll squeeze out the water and use it to water the new plantings (can't let that rooting hormone go to waste), and the dirt goes back in the Odjob to mix and reuse...man, I am the recycling
queen
!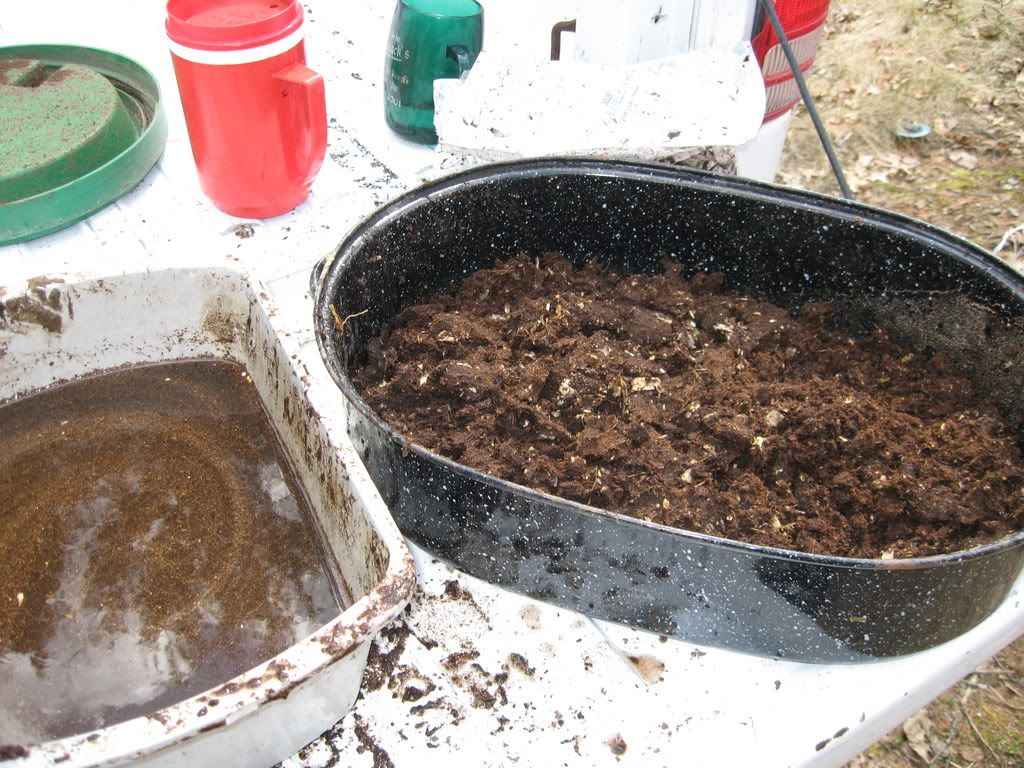 Beautiful day...clouds are rolling in, though. Better protect everything from the deer and rabbits...
Time to mix up the "varmint repellent"...the best thing I've tried so far is this stuff, Liquid Fence. It works for 30 days, and it prevents the animals from even
tasting
my plants. Know
how
it's so effective? Because it
smells positively horrible!!!
Imagine for a moment a mixture of diarrhea, vomit, and one other disgusting ingredient that you can't quite put your finger on...yea,
that's
Liquid Fence alright! But the odor
does
fade pretty quickly to the human nose (like by next morning you barely notice at all), however the animals smell it long term. So I walk the entire property and spray it
everywhere
...
Aaahhh....
now
it's "Millertime"...and despite the faint odor of Liquid Fence, I'm not repelled enough to avoid building a fire and tossing back a couple....perfect end to a perfect weekend!