This is odd...
so I'm putting around the yard last night, and I hear dripping. Steady dripping, but no rain clouds...so I look at the ground and find this wet spot amongst the branches left from tree trimming last fall.
The drips are coming from this birch that was severely pruned (okay, decapitated).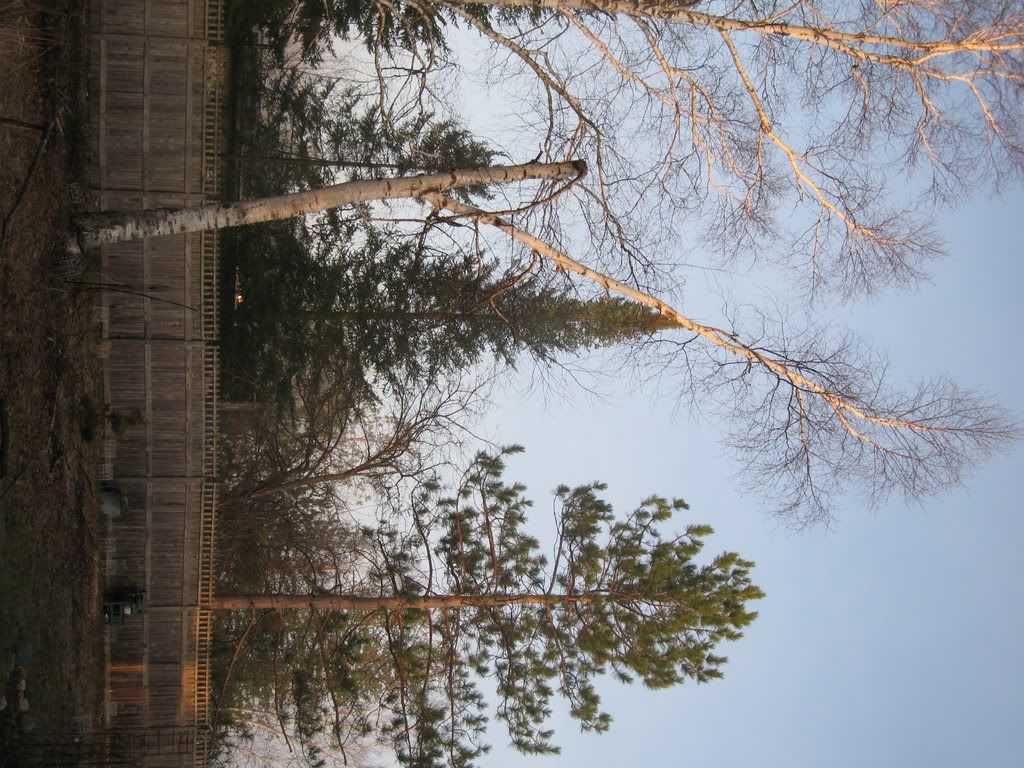 A closer look...you can see where sap has apparently been dripping down the side of the trunk...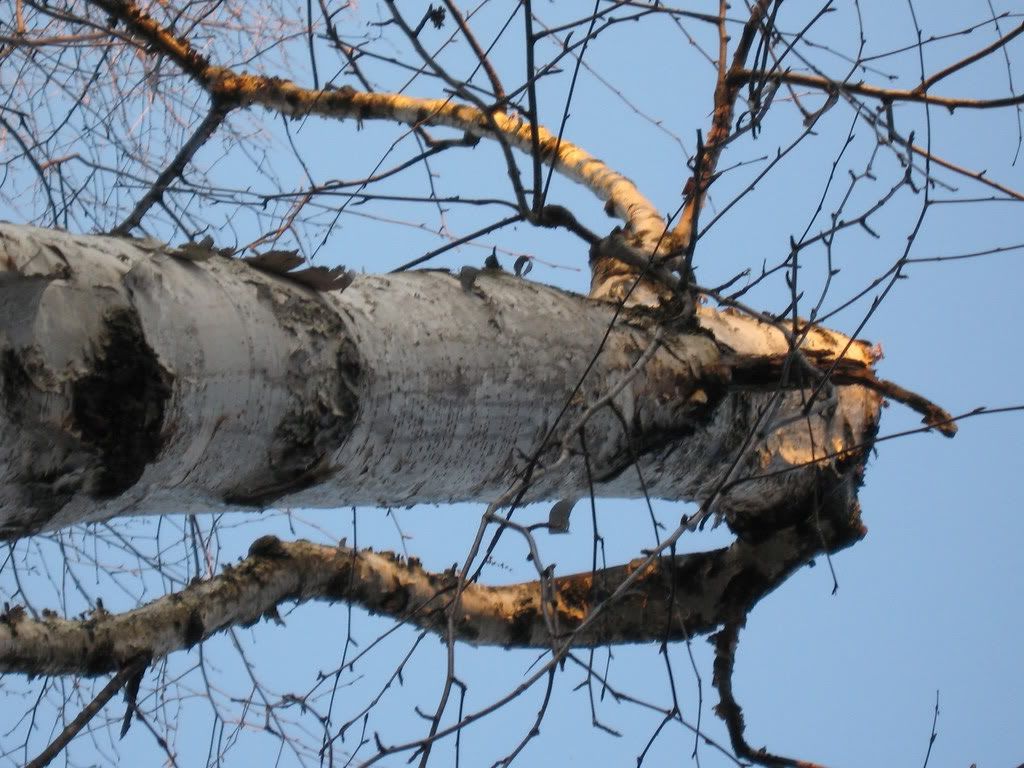 ...even closer look...you can even see droplets falling....what's going on here? Is the tree crying over "losing it's head"? The wound
was
painted when the cut was made...do you think the tree will survive?