It's actually almost hot outside...
Sunday, while I try to get some work done. So warm, in fact....
.....the skinks are out already! See him? The young ones have the blue tail-very cool!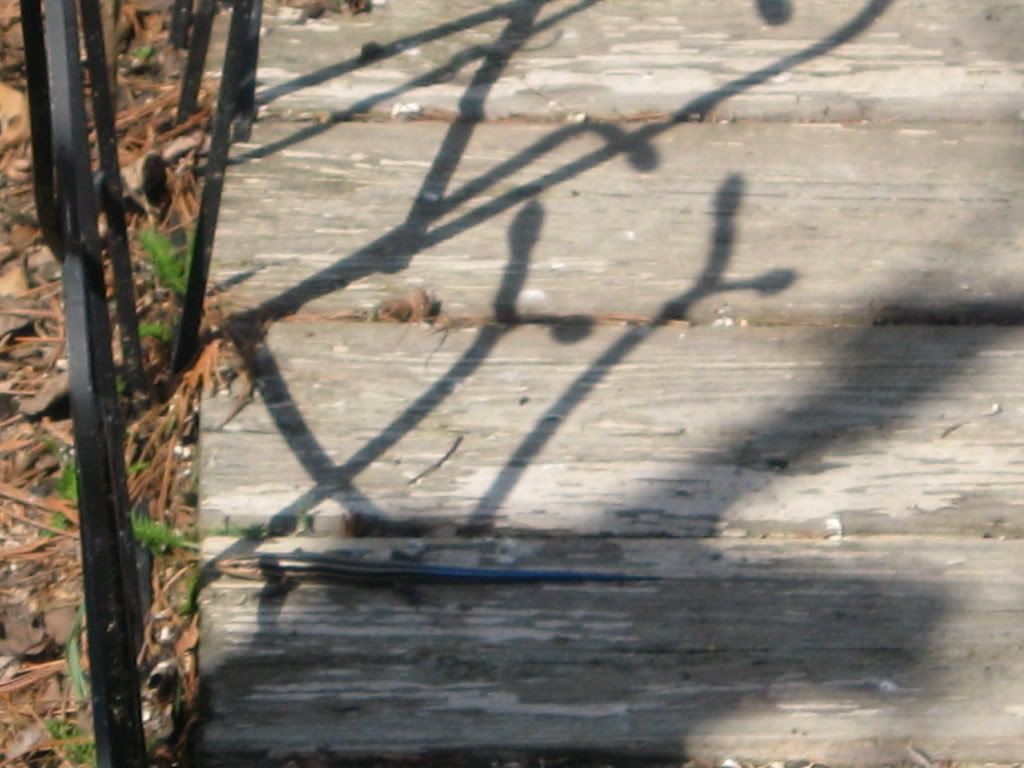 Oh, and the plant I called 'Trailing arbitus' the other day was actually trillium emerging...heh...my bad....sure hope my trailing arbitus is still alive! Guess I'll have to wait and see...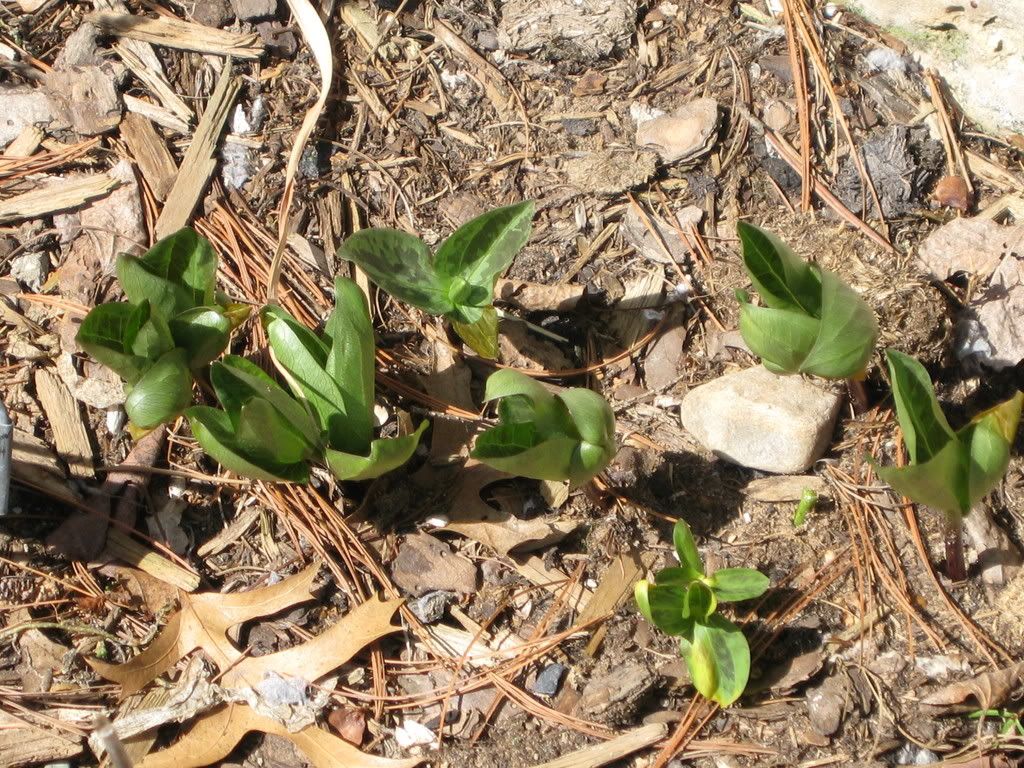 Okay, time to get to work! Since my plant friends are trying to awaken from their long winter's nap, I'll do them a favor and apply a wetting agent. My soil dries out on the surface so much that water just runs off, but this stuff helps a lot. I try to apply it early in the spring, then again later in summer. I forget where I bought it...
...but the website is here on the label. (Good thing, cuz' I need more). I just put it in a hose-end sprayer, apply, then water in. Rain is in the forecast too, so this will maximize the effectiveness of the precipitation. Man, it feels good to get outside! :)