In the next box
...we have some shredded cardboard as packing material
-sweet
! Something for the composter!
Inside, we have bareroot plants from Van Bourgondien...I have had mixed results from them in the past, but again I find that more vigerous selections are bareroot and not potted stuff.
Here are the bareroot plants in the Spring Hill box-nice sized! Yay!
So I bring all the bags outside, and mix up 2 gallons of this stuff to soak them in overnight. I love this product, and I soak bareroot trees, bushes, and perennials in it with fantastic results!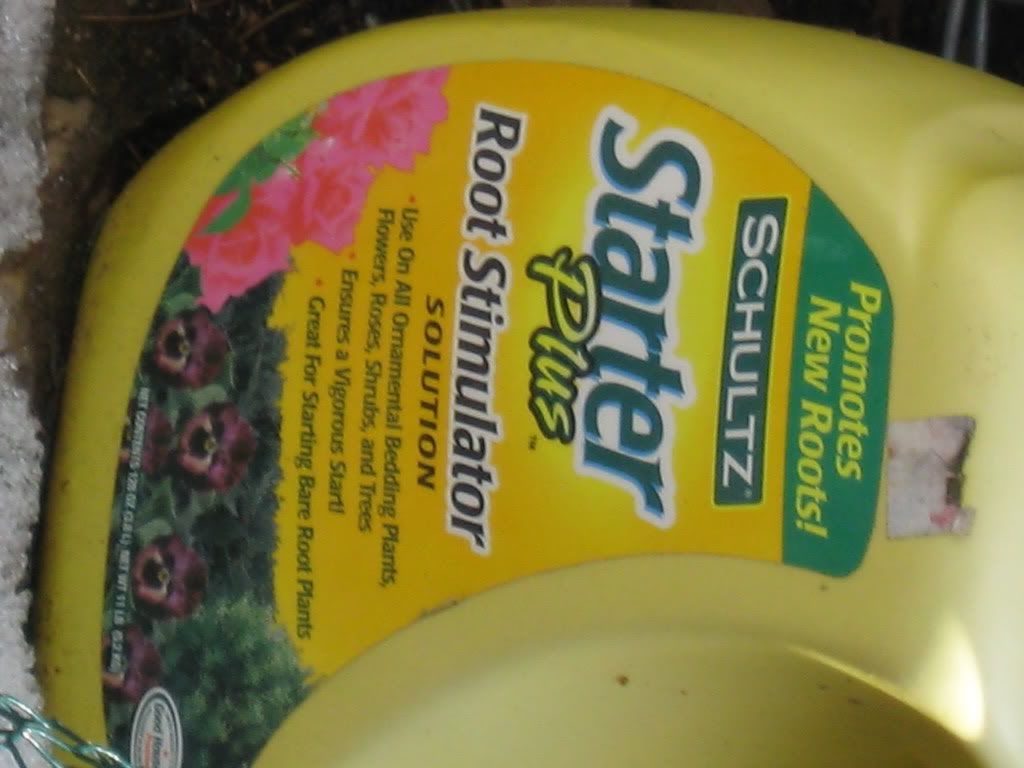 So here they are...I made sure there were holes in all the bags, squoze out air bubbles (gently), and left them to soak and "get stimulated"....