Between winter's wrath and kittycat antics, it's been awhile since I've posted about the worm bin. I started this bin
November 2nd, 2006
and it has been very easy and fun...going much better than my
first attempt.
So way back on
May 4th,
I had discovered that the initial bin was getting full, so I added the second bin to begin the migration so the worms would all move into a new bin and leave behind their valuable
castings
. This image is from
August 2nd
of this year, when I thought the second bin was full enough for me to separate them...
....the bedding looks good, and the worms do too.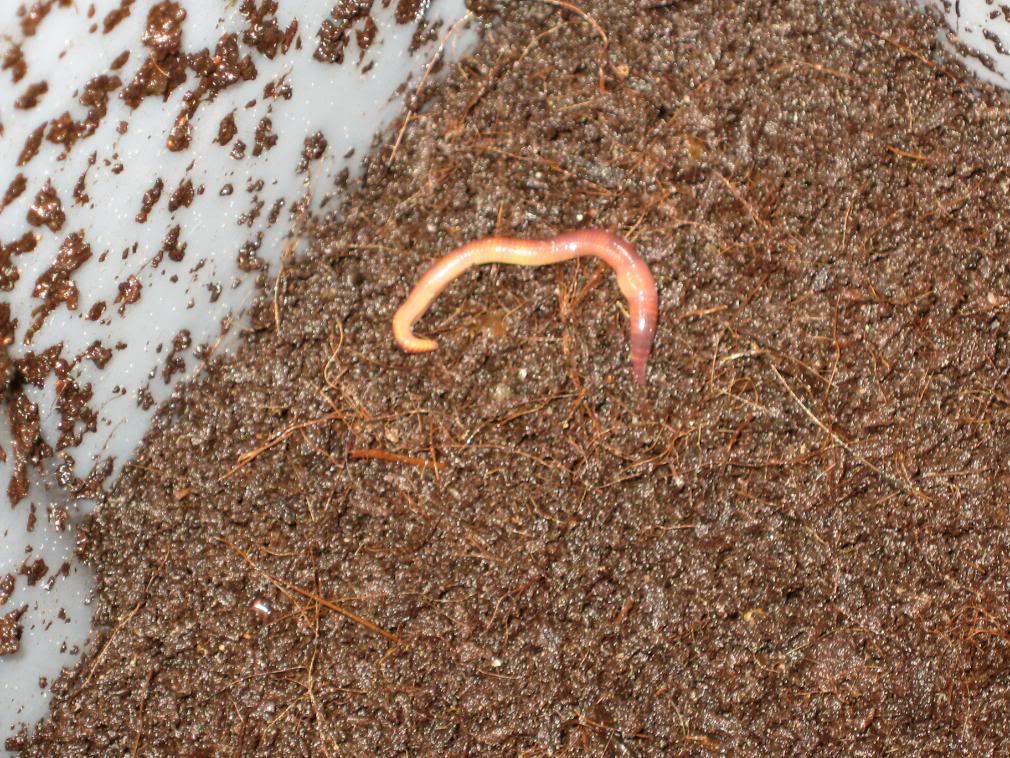 Remove the top bin...that's quite an indent onto the bin below! (At this moment I realized that it wasn't a good idea to let the cats lay on top of the bins! Ooops!)
Hey...there aren't supposed to be worms in here! According to my original bin
plans,
the worms should have all migrated to the top bin and the bottom should just be castings. Unfortunately I didn't actually
read
my plans again at that point, or I'd have realized that I was supposed to let the second bin get nearly full
before
separating them. So I forged ahead...
...and upon checking the under-bottom bin discovered a lot of liquid as well as sludge (of
course
, since the chubby cats were pretty much squishing the bin like a sponge!). So I poured it out to use on my plants. I've seen it said in various worm forums that this liquid is merely
leachate
, and not valuable to plants, but my personal experience says otherwise.
There! Clean and ready to catch more liquid...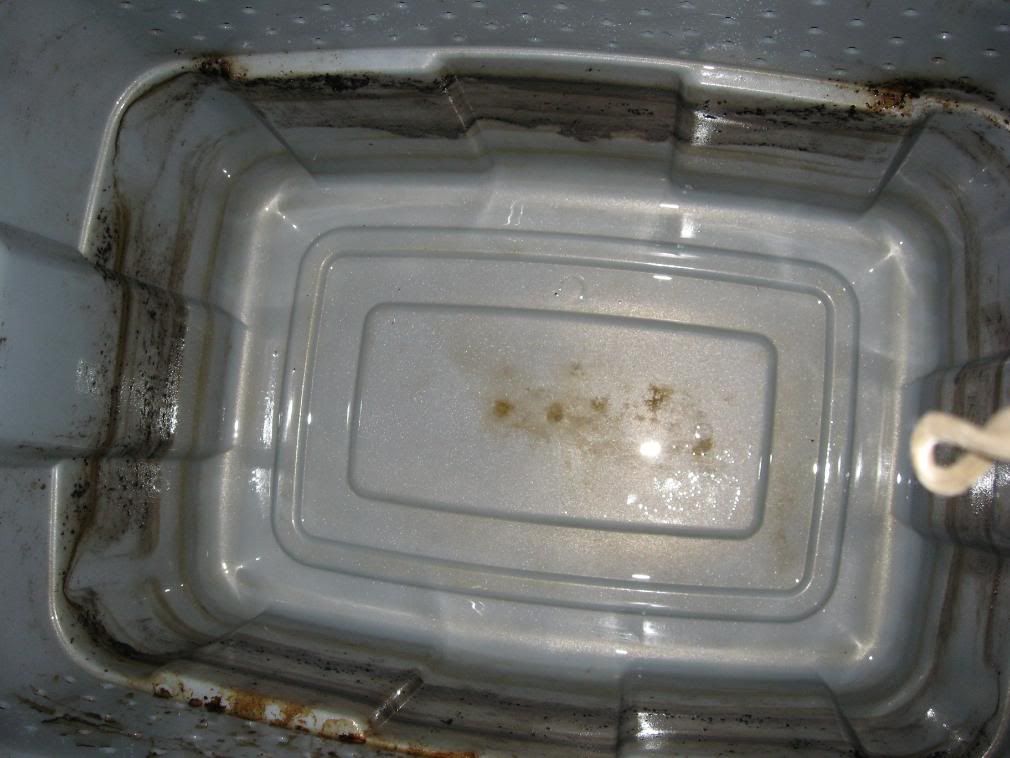 ....but I'm a bit concerned that I'm leaving too many worms behind in the bottom bin with the castings. So I put a couple handfuls into the "new" bin, added a food layer, and closed it all back up. (The bin is now kept in a room where the cats can't lay on it.)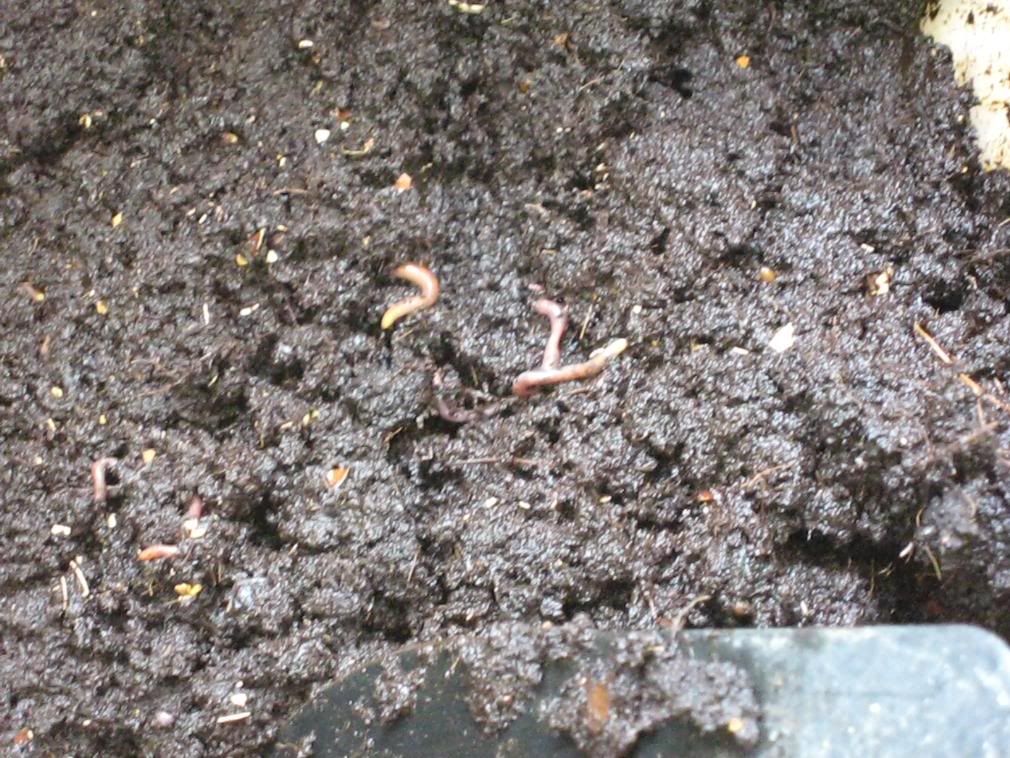 Take the castings, worms and all, outdoors to use in various places to condition the soil. (This was last August.) That whole bottom bin of castings (14 gal. Rubbermaid tote) and the leachate sludge was used up much more quickly than I thought it would be...I'm gonna try to feed them more frequently in the next year to accelerate the process, about twice a month or so. (You
can
just toss in scraps daily or as you have them on hand also, but I like to layer them with bedding in one big feeding.)
As I looked over my notes to summarize the worm bin experience: from 11/2/06 to 10/22/08 I have opened this bin 22 times, 15 feedings, with an average feeding/disturbance rate of @ once a month. The longest undisturbed, "oops-I-forgot-about-these-guys": 5 months! So, can a single person maintain a worm bin with minimal effort/available scraps: yes! Can you have a worm bin if you travel regularly and have to ignore it for long periods: absolutely! Is this one of the easiest, most satisfying ways to compost and have some "finished product" available, even in the dead of winter:
definately!