Summertime, and cute chicks are everywhere....like this
pheasant chick
, not acting as wary as she should. Her parents were quick to take cover when I stopped to get this picture though, but I saw them earlier this spring...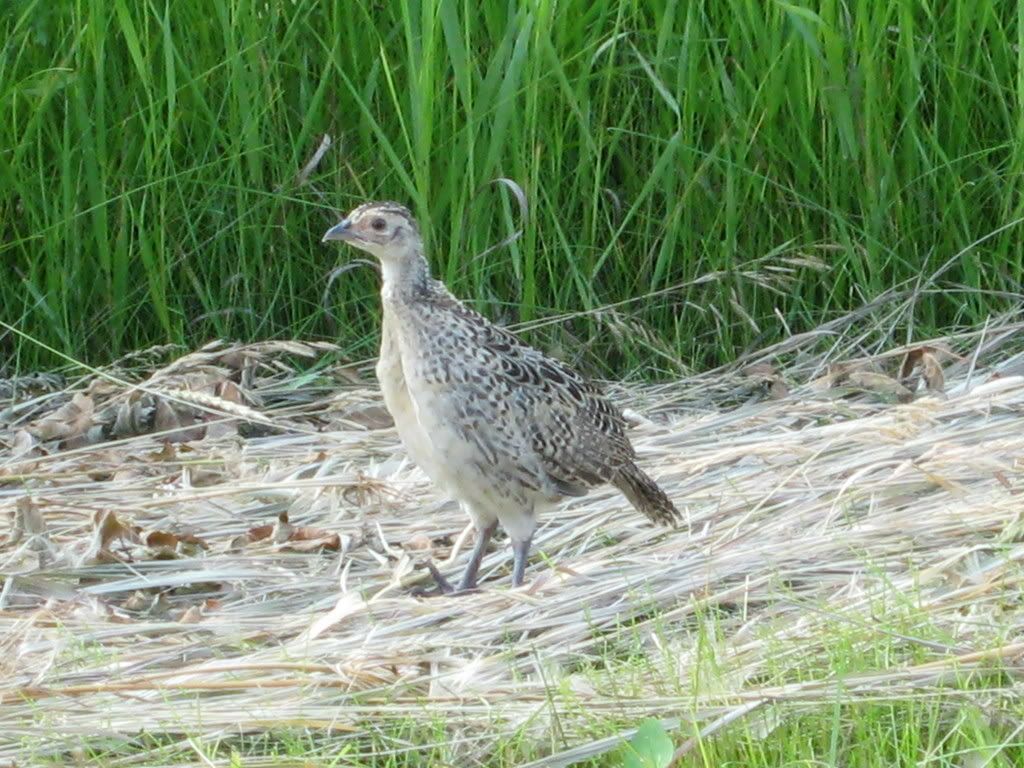 ...apparently when they were still "dating".
They hang out in the same general area, which I pass daily on the way to work.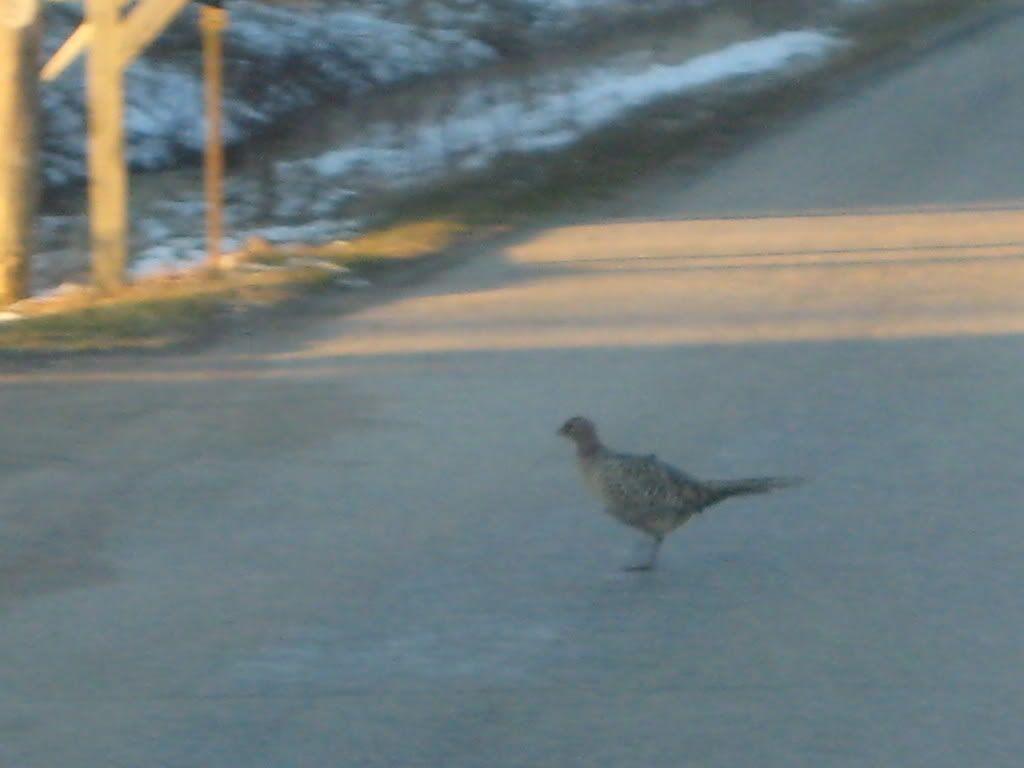 Here we have a
Ruffed Grouse
, they come in my yard for bird seed, too.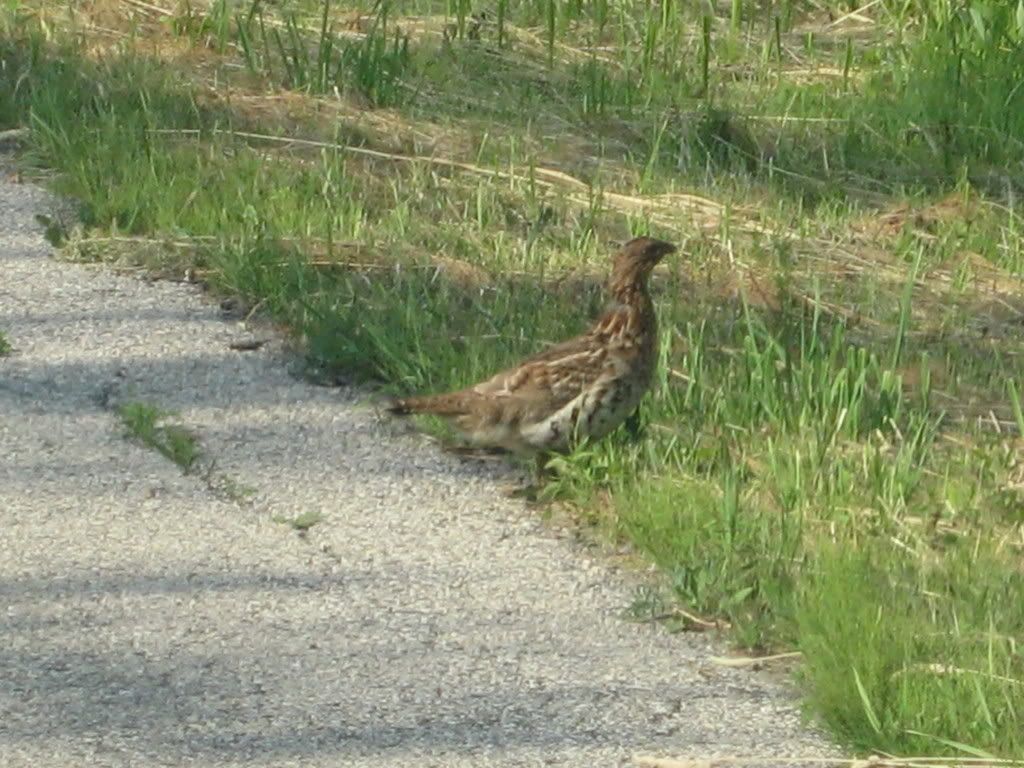 Her babies look quite similar to the young pheasants, but they were more cautious.
The
wild turkeys
seem to tend to hang in large communal groups with their babies, probably for safety.
Nice group of young-uns, huh?