Common Snowberry
,
symphoricarpos albus
is in bloom at my house, with more flowers than ever before, which of course equals more berries! I bought this from
Forestfarm
, and I'm extremely happy with it!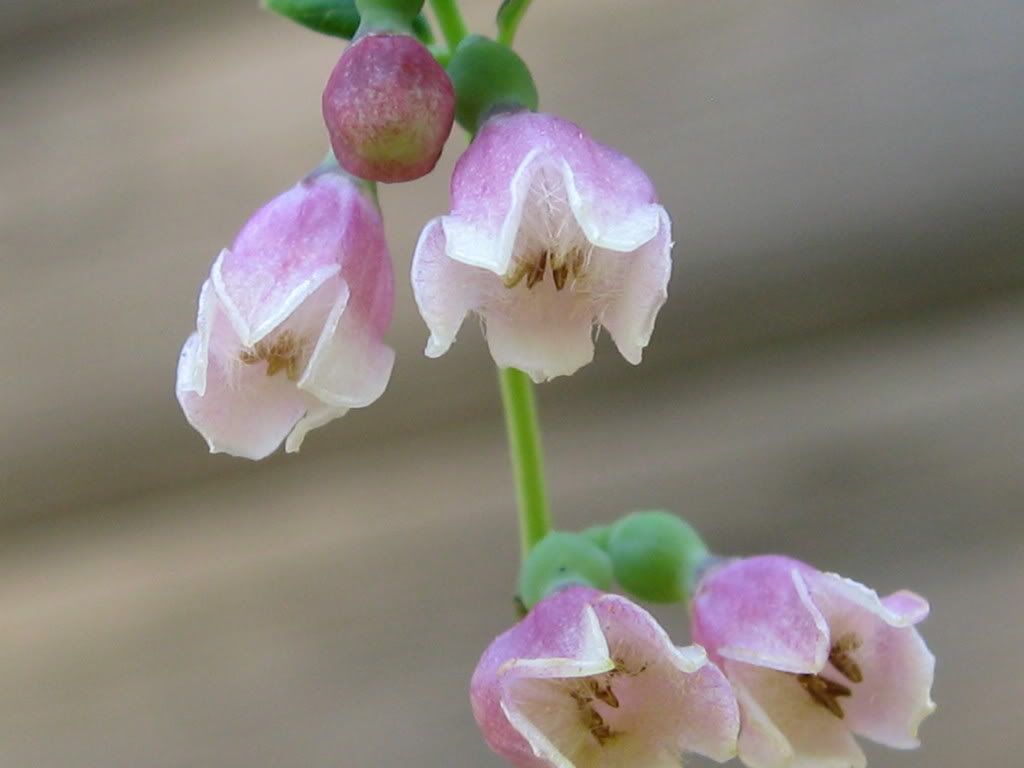 So I was playing with the macro to get pictures of these tiny beauties, when I realized that this
wasp
is doing the pollinating! I can't say that I'd noticed this before, (on this or any other plant for that matter!) But here he was, going flower to flower like any other pollinator would..which is fine by me, cuz' whoever's the best bug for the job, I say go for it!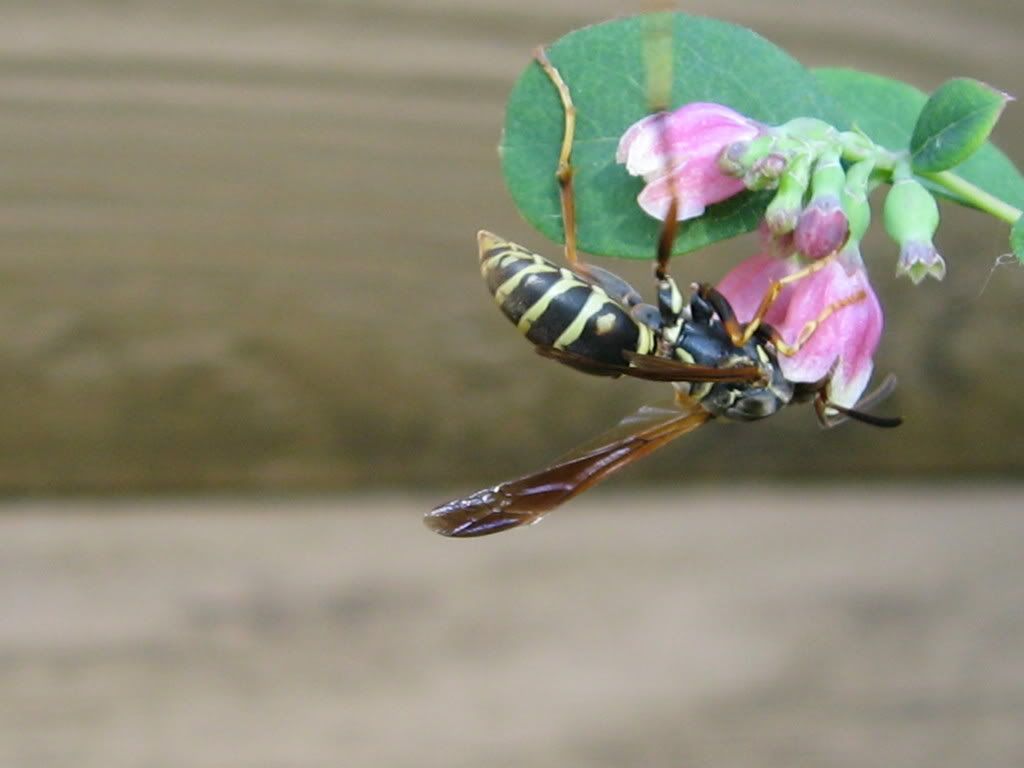 Such cute little pink bells, and the berries are pretty as well as food for some birds, but
poisonous to humans
-even listed as "sedative to children" (?!) A tool for the diabolical babysitter, perhaps?