"We're havin' a heatwave, a tropical heatwave...."
big time! Temps have been in the 80's for the past week with no relief or rain in sight! The weatherman says it's "unseasonably warm for Wisconsin in June" (no shit?!)....so I'll be running the sprinkler all weekend. Just got a few more plants on impulse, not including the stuff I already had to plant-yikes! What was I thinking? (I ask myself this
every
year about this time, too....learning curve's too steep apparently ;-) This sedum is digging the weather, but look at the poor tomato plant to it's immediate left-drooped over so far it's almost unrecognizable!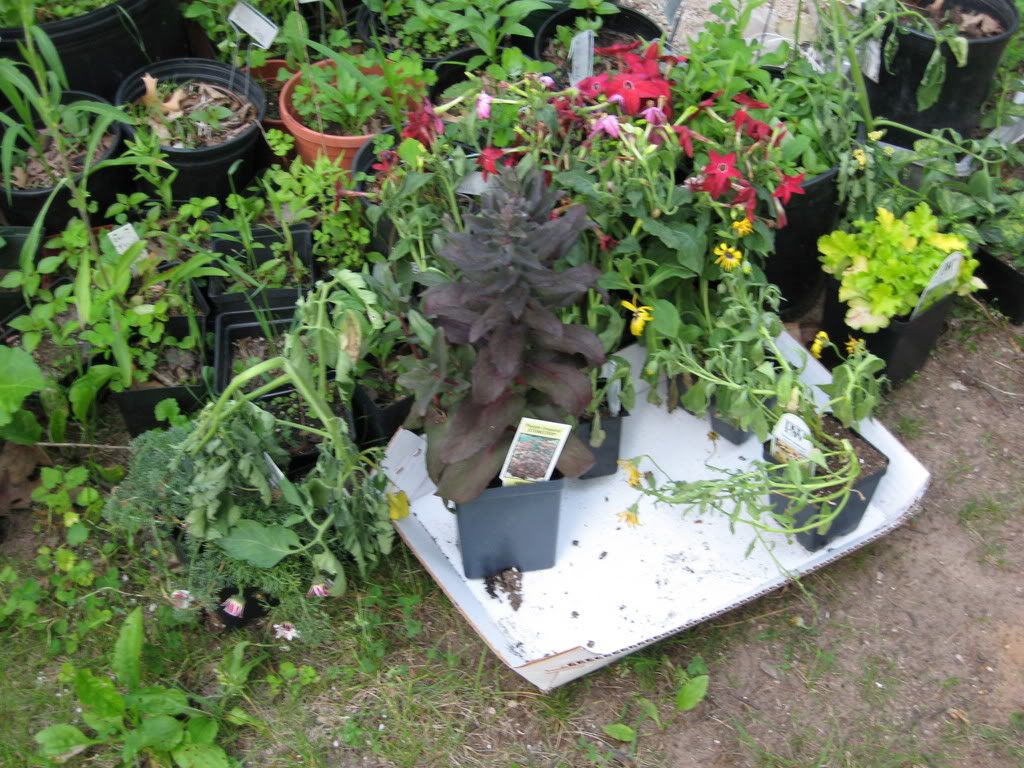 And this houseplant is hating me right about now...
...so is this basket of annual
something
....(forgot the name, tag's at home)...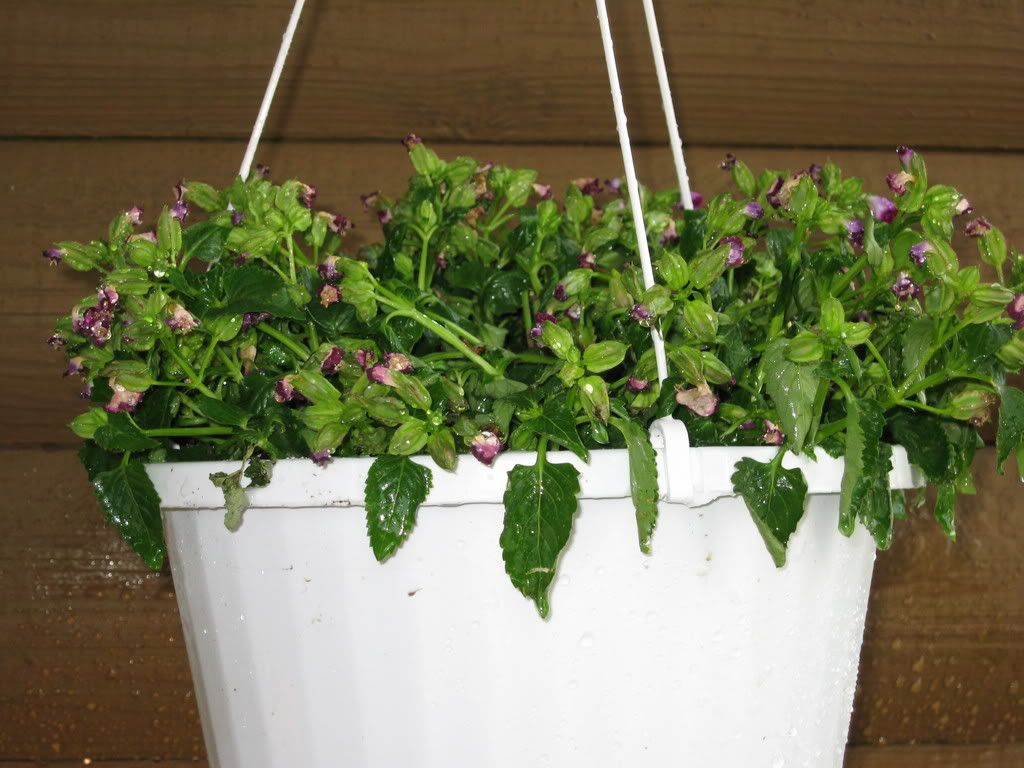 ...and look at my poor Rex begonia! It was cruel enough that I put it out to sunburn, but I think this extreme heat may be it's demise. I sure wish I had my own personal cloud to call in and summon rain from...yea....that would be good! I'll let you all know how
that
goes..... :)