You get what you pay for?
Sometimes yes, sometimes no. Take this rose, for instance..."Golden Showers" yellow climber (I snicker when I hear this name)...impulse buy from Walmart for $4.96 plus tax. Plenty cheap, right?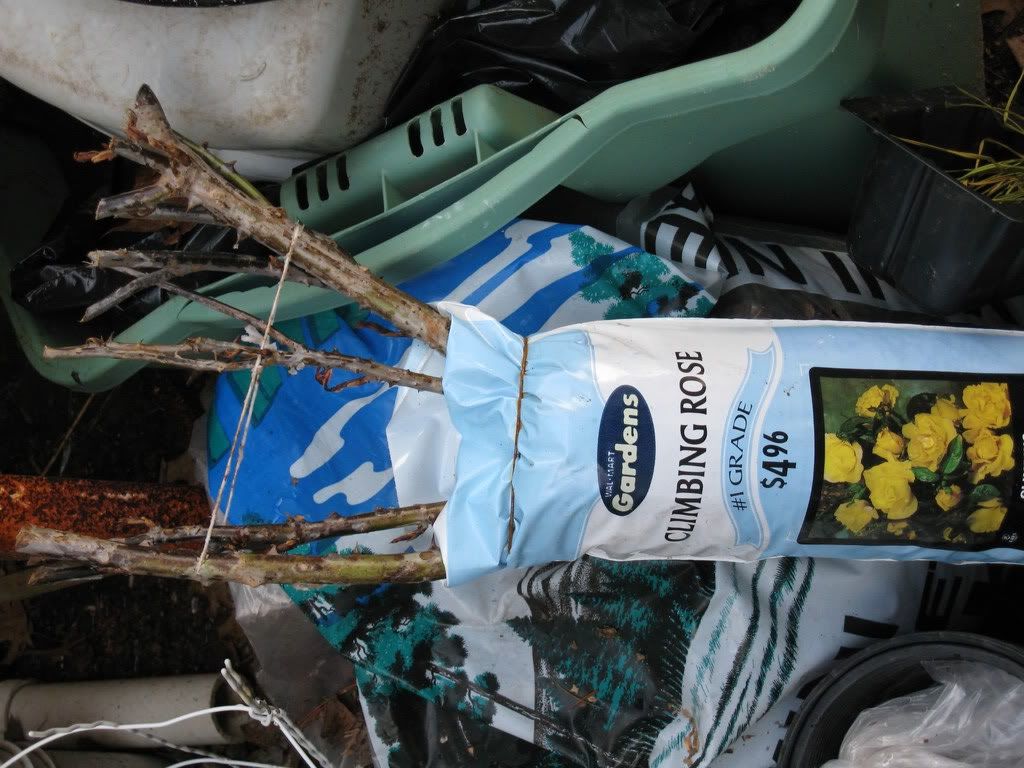 So I take it out to soak in rooting hormone, and gee...look at that extensive root system-
not!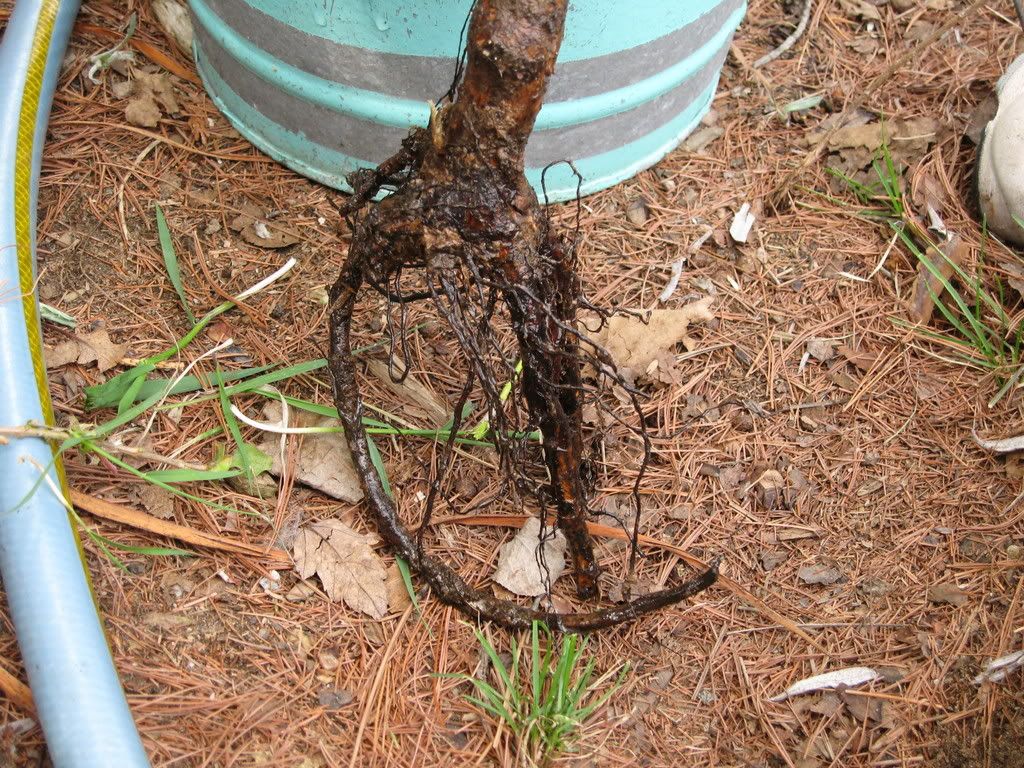 Oh well, after an hour's soak, I planted it anyway. Hopefully it will grow okay, I think I'll put some morning glories here as well, so the trellis has something to "do". Worth $4.96 + tax+ my efforts? Time will tell...