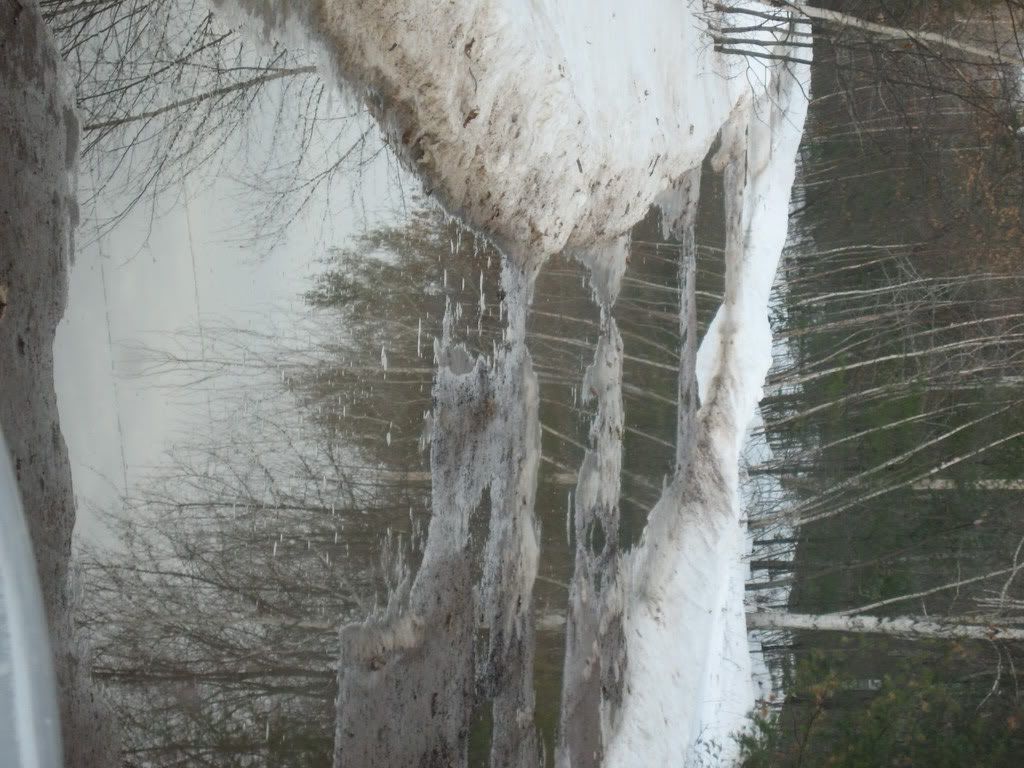 Take the bad with the good...
I love Spring...
really...
but it seems there's a drawback to many things, and this is no exception. My "road" (a.k.a. "hell's half-mile") is going through it's annual thaw. So twice daily I get to try and figure which line to take so as not to get stuck. (Even in 4WD.) The other game, my favorite, is "how deep is it, anyway?"...some of these puddles have ice at the bottom, and some just mud. The "surprise" is
not
the fun part! But hey, it's not all bad-traffic sure isn't a problem!