All good things must come to an end...
I'm afraid it's time to shut down the tabletop oyster mushroom farm. My encouraging show of growth the other day has taken a fairly yucky turn. Open up to see what's going on...the water's yucky...the bag's all furry and beginning to fall apart. No more gnats, but it looks like there won't be any more mushrooms, either. In fact, it appears I now have something akin to an
indoor swamp
! Fabulous! Oh well, it's off to the composter with you!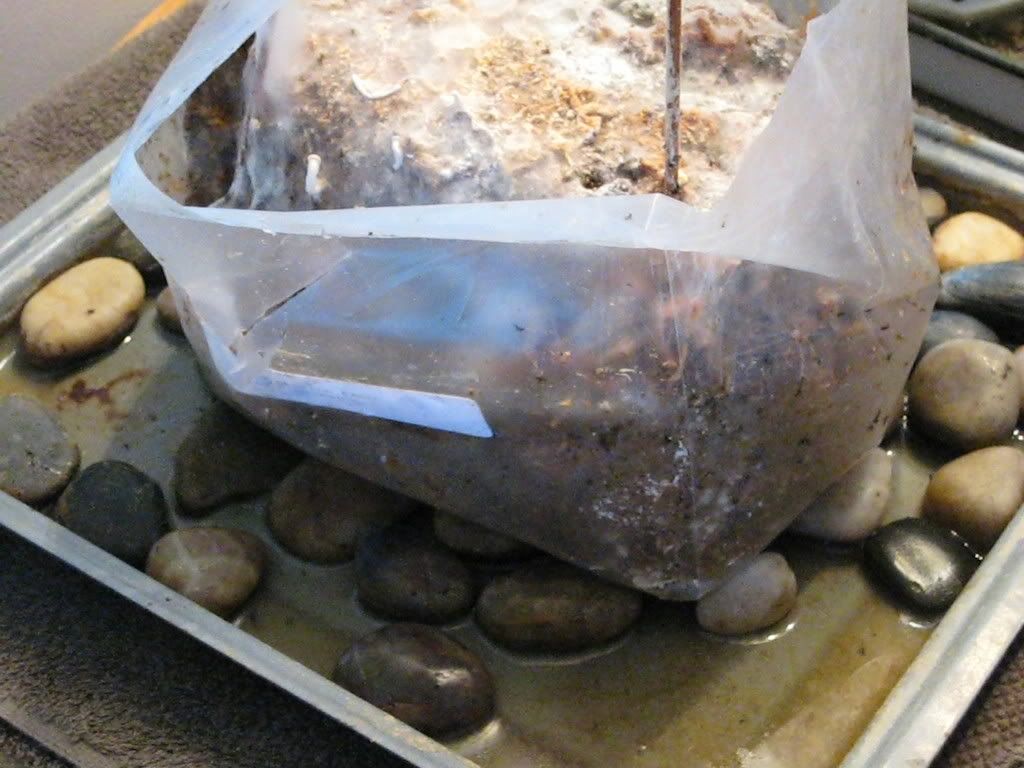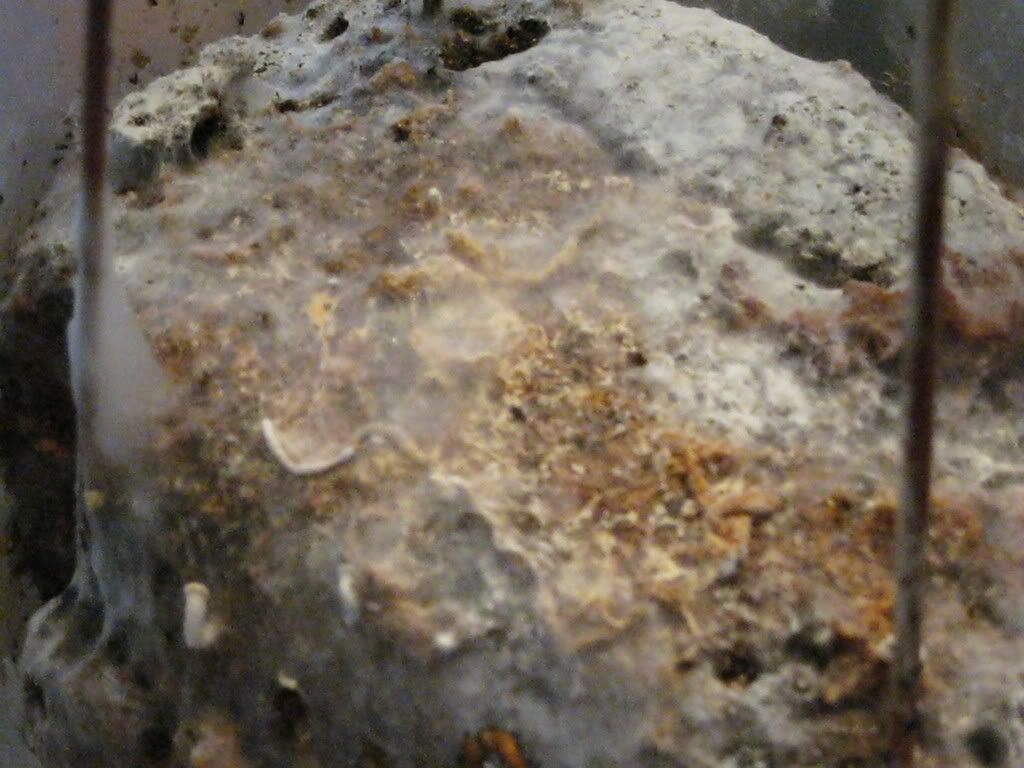 First a layer of leaves...then the mushroom farm contents...a layer of snow....bye bye!