Deer wars...
if you're a gardener of any kind, you know what I'm referring to. The enemy is lurking, whether you're in the yard or in the woods, you can feel it....something is out there...
....they're sneaky, too. Using any resource available, they disguise themselves to avoid detection. For example, here in the fog is the perpetrator, lurking in the distance...
....even on a clear day, out in the open, they have cloaking abilities that defy reason...
....ACK! What's going on?!
Hey! See what I mean? They posess some mystical cloaking system to sneak up on us! Even the headlights on our cars are no match...
....nor is the deep snowfall! They will come from far and wide to devour and destroy the fruits of a gardener's labor. Nothing can stop them it seems...
....they even train their young in cloaking techniques and disguises!
How can we win against these stealthy beasts? Physical barriers such as these cages around young trees can help...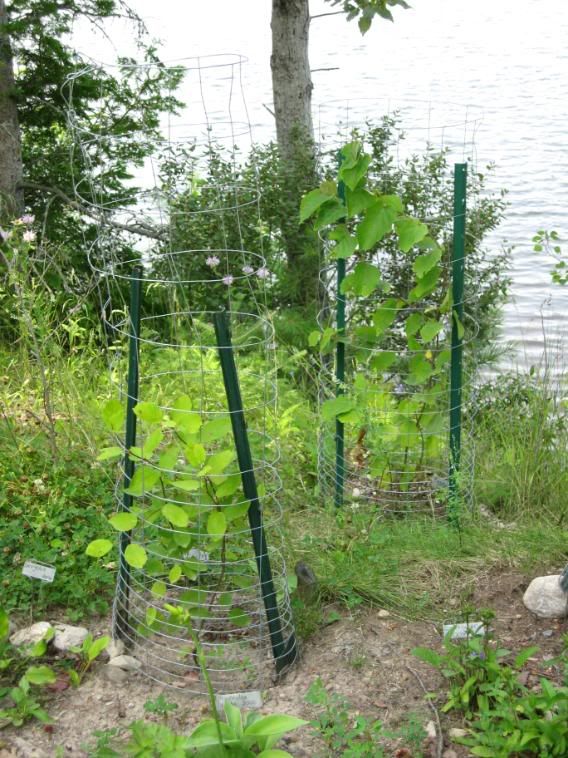 ....they don't stop
all
potential damage, but can at least prevent all-out decimation!
Smaller plants require even more protection, since rabbits and groundhogs are known to be agents of destruction as well...
....another technique: repellent sprays.
This product
has been the best performer for me thus far, but it smells positively
disgusting
! Fortunately, the smell dissipates almost entirely overnight and it lasts up to 30 days. (I spray about every 2 weeks in spring when pressure is high.) And although it brings me pleasure to beat these interlopers at their own game, I like to try new products from time to time...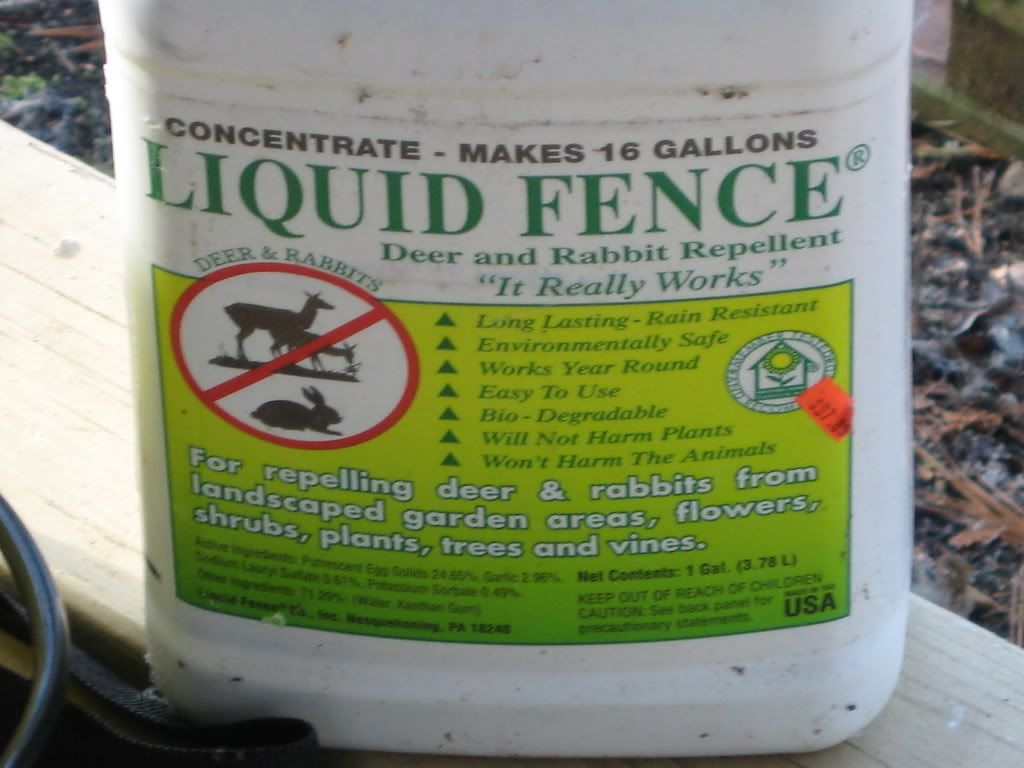 ....so right now I'm trialing
this stuff,
which is supposed to smell good and last longer, about 60 days. It
does
smell good, like really strong cinnamon. So I tried it on the row of hostas along my driveway, as these are "extras" and can afford to be sacrificed if necessary. So far, so good...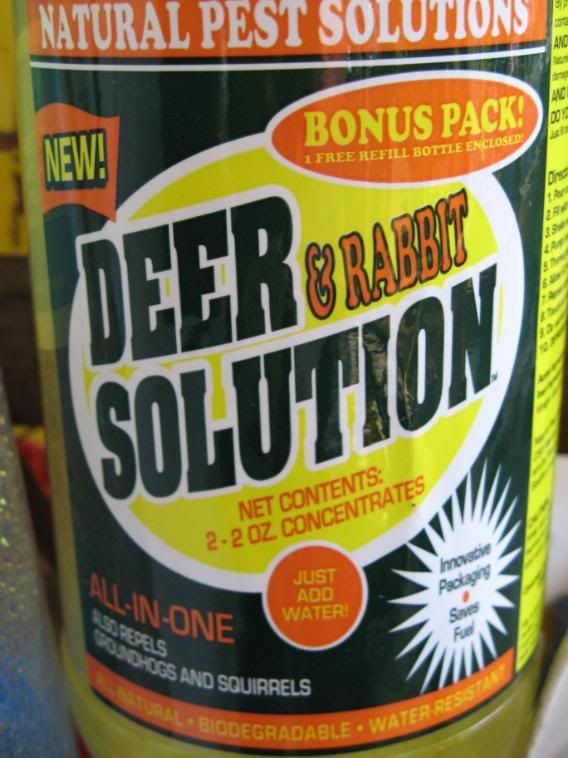 ...."So how's that grab ya', you hungry alien creep?!" Hahahahahaha!
Then suddenly, without warning, a new enemy emerges....
....Dusty! This is my neighbor's pony, Dusty, and he manages to "escape" several times each summer. He's particularly fond of the plants in my yard, although he roams most everywhere, sampling as he goes. Fortunately, he does not posess the powers of stealth like the deer...
...so he's much easier to keep out. This flimsy little plastic "gate" is only attached by twist-ties at one end, and bungee cords at the other. It's enough of a visual and physical barrier to convince him to move along. (I had to make it high enough though, I've seen him clear a rope gate 3 1/2 feet off the ground!)
As you can see, I'm no engineer, and my "design" is a real pain to open and close. (Heh, what was that about "measure twice, cut once"? :) Oh well, I can revise it...
...thus concludes this ongoing saga....for now. Beware the shape-shifting, cloaked and stealthy foliage thieves...they're coming for
your
plants too! Submitted to
Friday Ark
.