The end of an era...
my son and his girlfriend split up, so my favorite sassy puppy, Lady, will not appear on these pages in the future. This really bums me out...
....but I don't think my son's two cats are gonna miss the girlfriend's dog at all! Here's Gizmo trying to defend himself with no front claws (he
did
hold his own quite well)...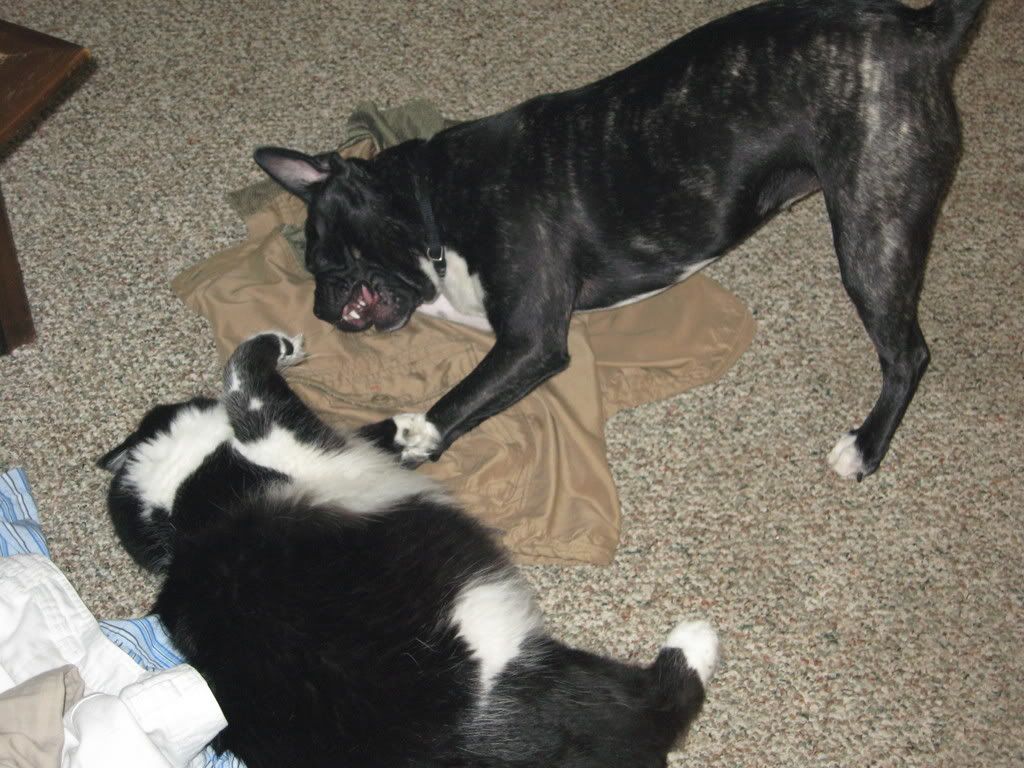 ....and here's Bentley, enjoying the newfound peace and quiet.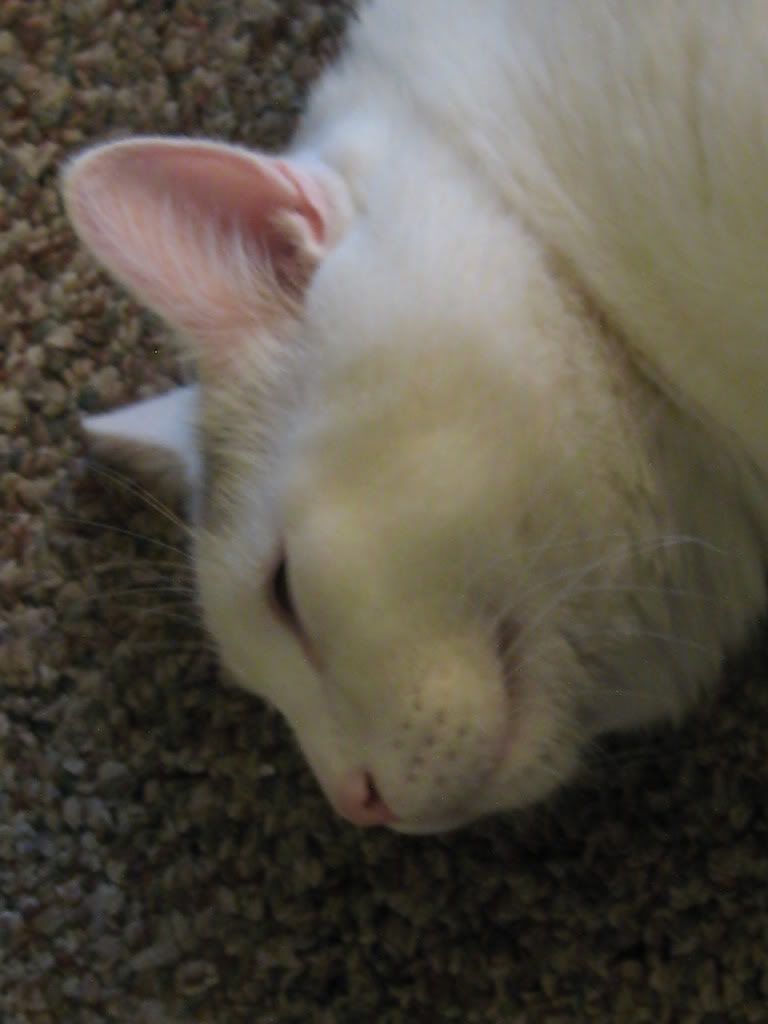 Now Gizmo can relax too, except when he's fulfilling his role as chief sandal-chewer, plant destroyer, and
spider killer
. He seems to sense that my son is bummed out about the dog though, because he's making an effort to comfort him...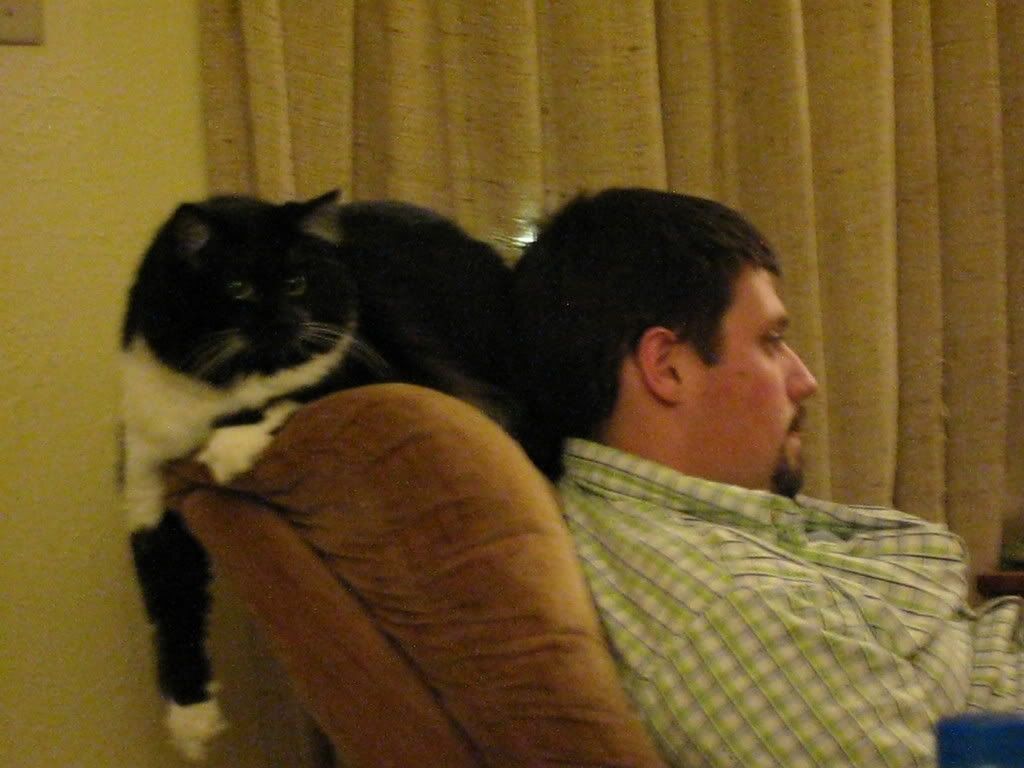 ....Gizmo has taken up the art of "fetch"!
He'll go on like that until his mouth is hanging open! Good kitty! Who needs a dog, anyway?