And "snow" it goes, day after day....
after a brief semi-melt, we're back into winter up here. Personally, I enjoy the snow (aside from the
other
drivers on the road), and it makes the brown landscape nicer.
The birds get excited too, but mostly for food. Amazing how much busier the feeders get when the wild seeds are covered with snow...
...though some birds seem willing to do a little excavating.
The garden is sound asleep though.
So aside from houseplants indoors, wild birds are my primary source of winter amusement outdoors...
.....unless I take a cue from this guy and "fly the coop" for awhile!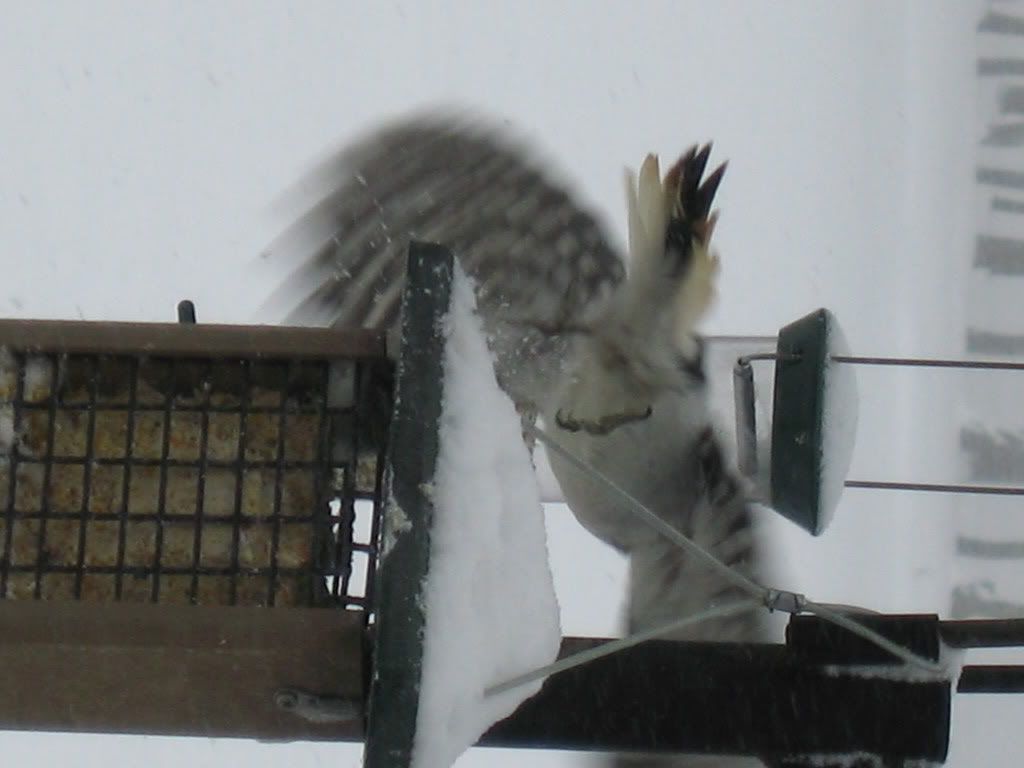 Or just go ice fishing! (Can you tell I'm feeling restless?)