Blogger's Bloom Day (2 days late)...
so I'm posting a
zillion
pictures to compensate! (Actually, I just like pictures.) As for late, heck-it's my
middle name
! When I was a senior in high school, my second hour biology teacher used to call me "diller a dollar, the ten o'clock scholar" because I was routinely late for his class (and I didn't have a first hour class at all!)...little did he know that I was usually late from visiting my older boyfriend after his parents left for work! *
ahem
*!
Anyhow
, on with my late Bloom Day! First, an unlabeled dianthus just bought a couple weeks ago...
..."Neon Flash" spirea...
..."Happy Returns" daylily....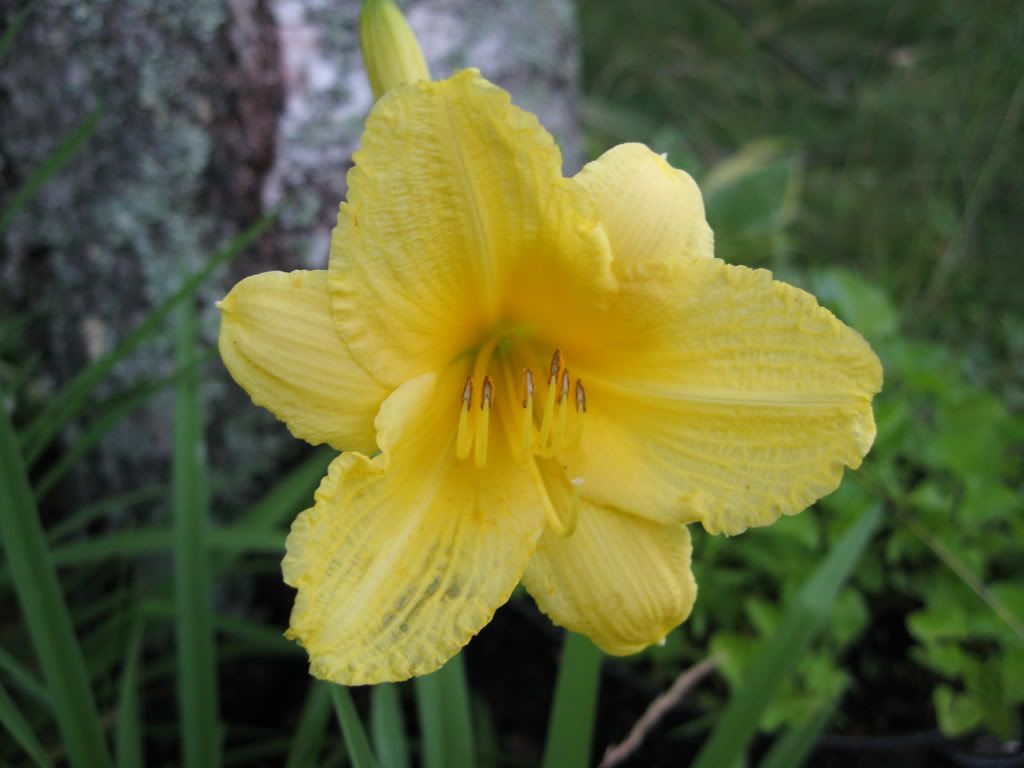 ...my maroon hen and chicks....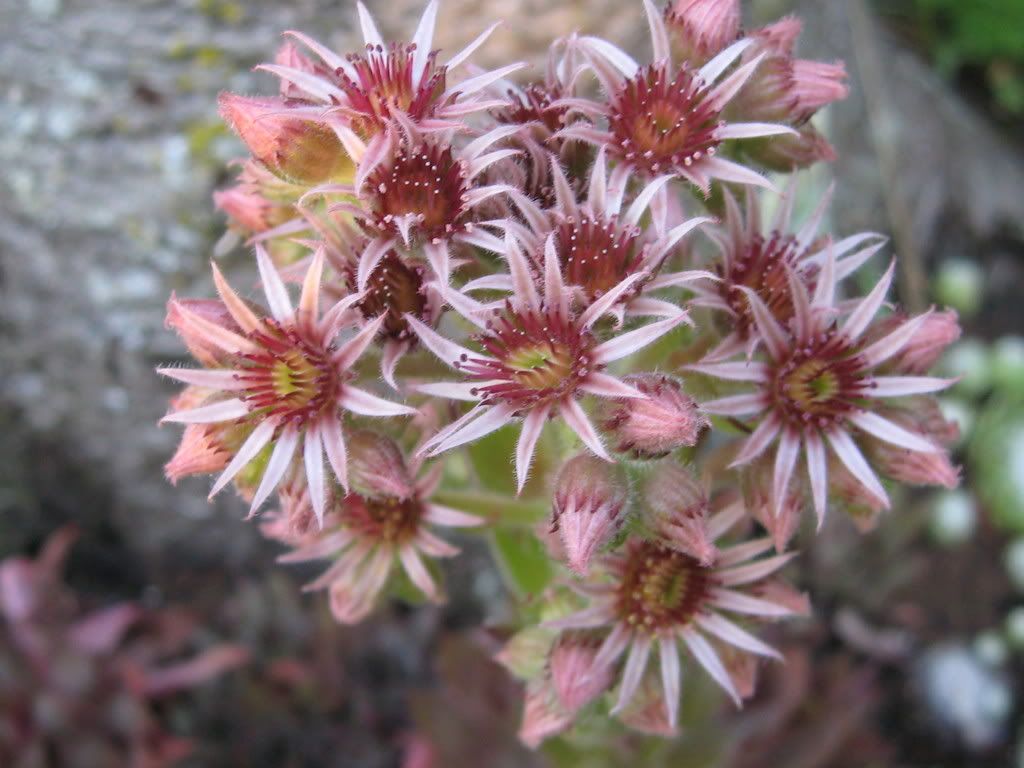 ...and the "Cobweb" hen and chicks...the blooms actually darken as they age-nice!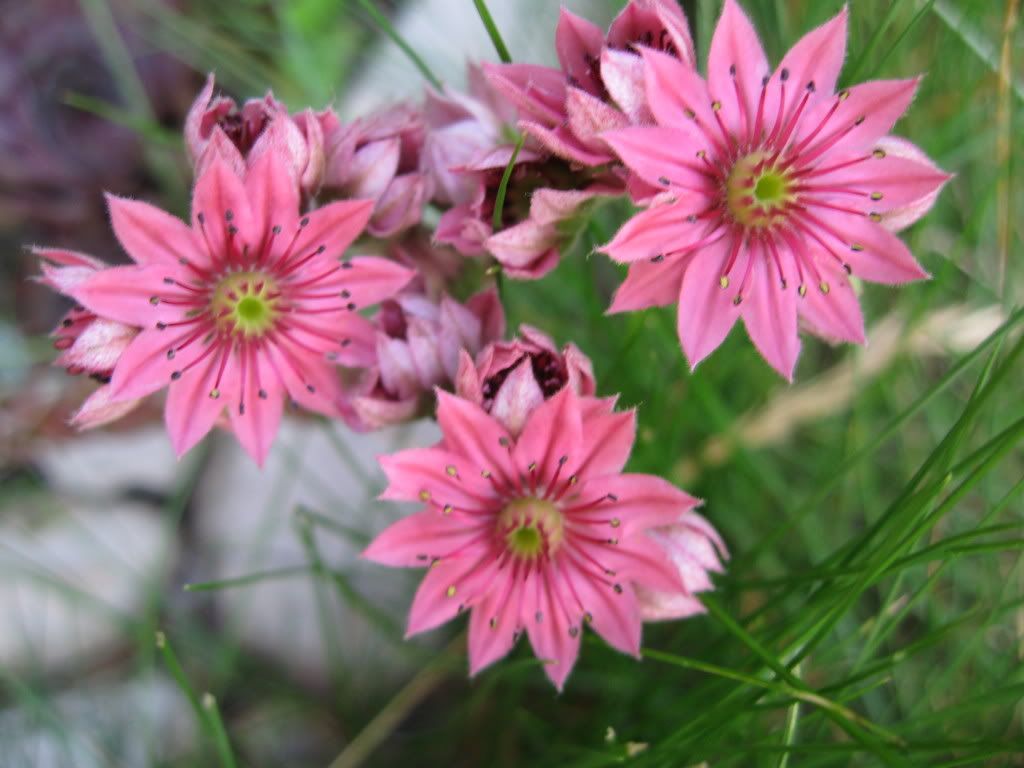 "Little Lamb" hydrangea that I
just planted this year
...not too shabby!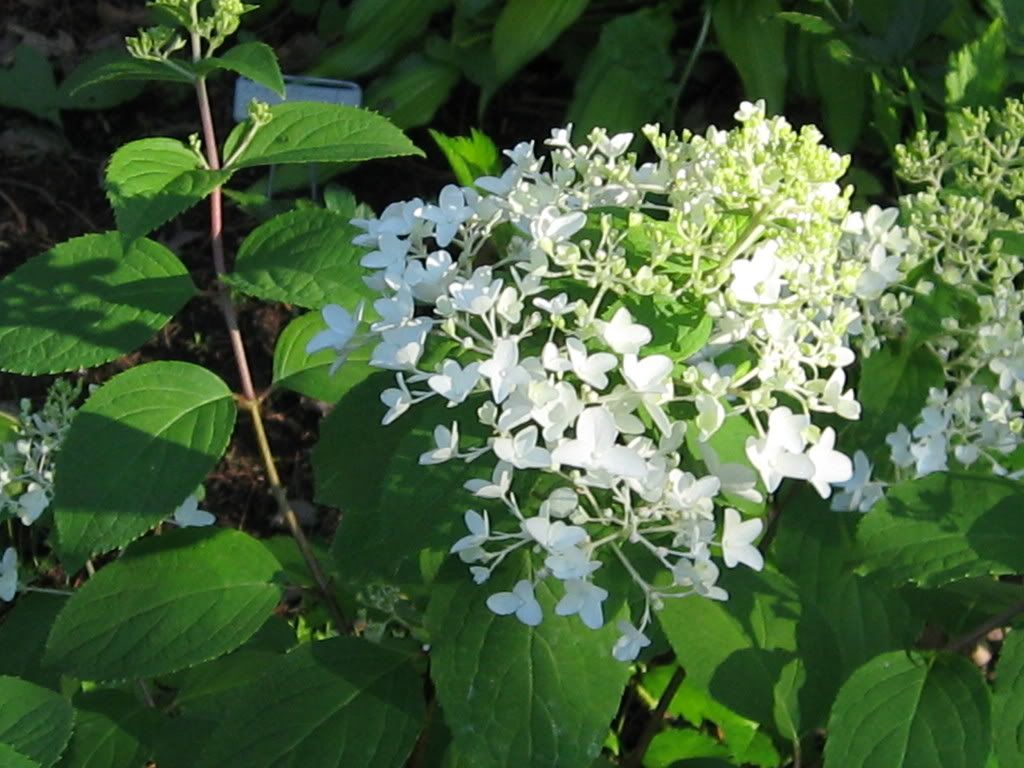 Daylily...I forget which one (sorry)...I noticed that several of my daylily flowers have these weird faded white spots on them...?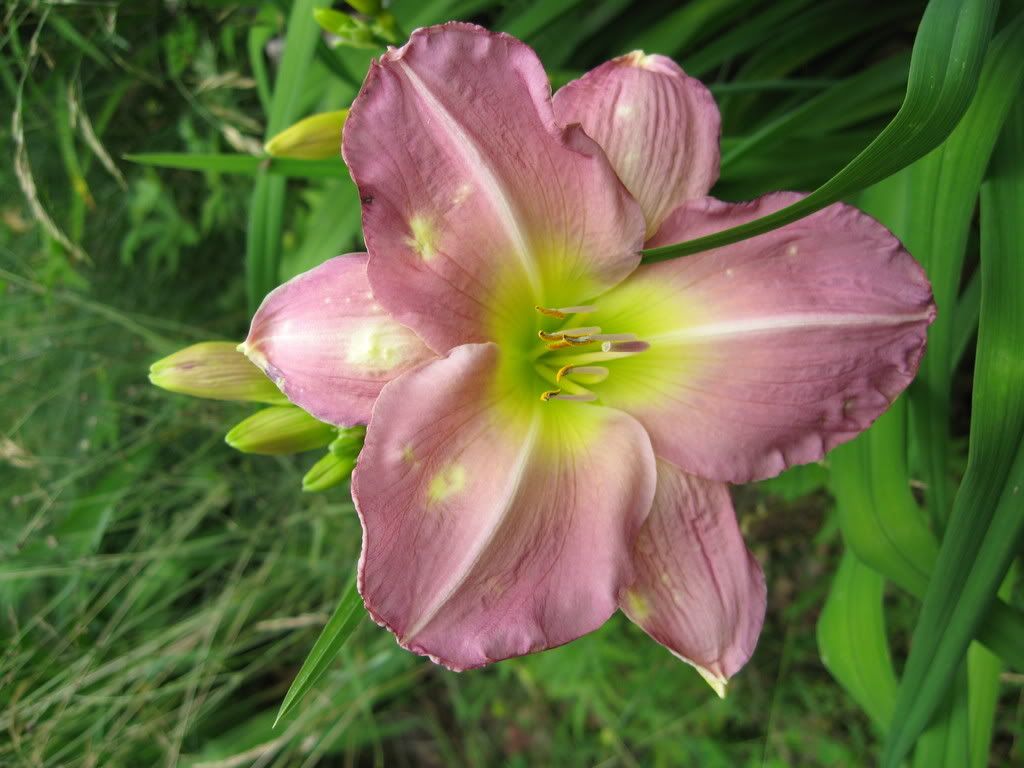 Another daylily with no specific name. Some of these I've had several years, from a time when I didn't keep track of cultivar names. Now it bugs me not to know!
My daylilies are in their glory right now, for sure!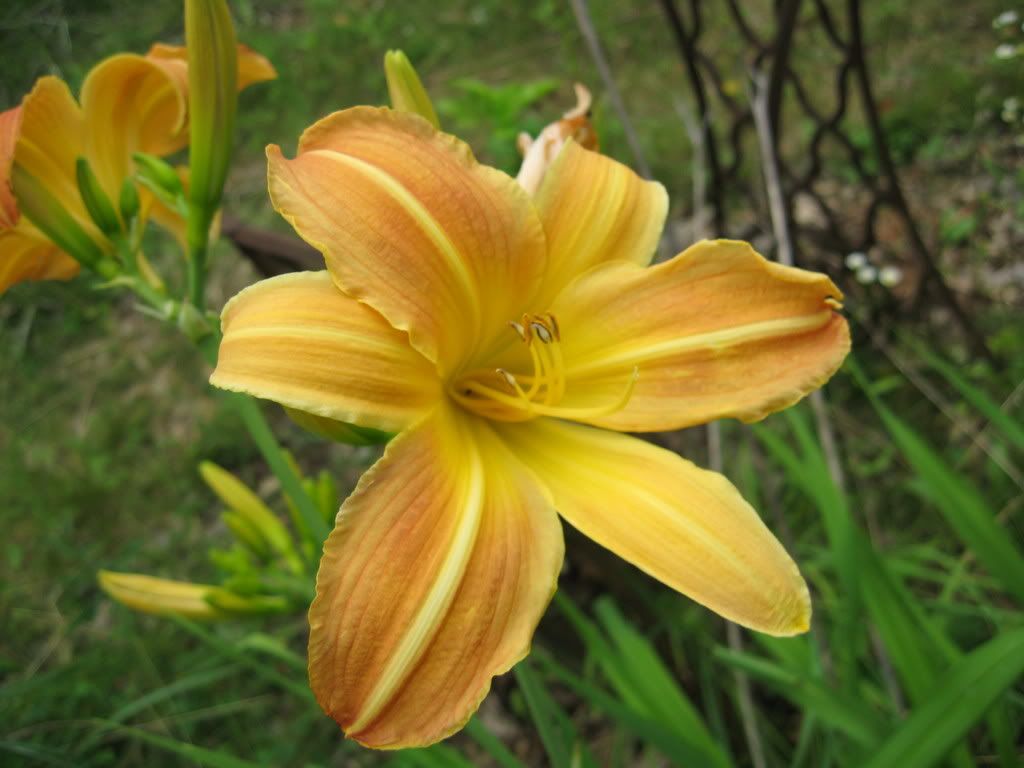 This beauty was a volunteer! I'm volunteering to enjoy the heck out of it!
Bought this just this past spring, and it was called "Red Mini Hollyhock"....um...how about
pink
?
Another unidentified daylily, whose blooms pack some "large beauty"....
....into a teeny flower! Very cute!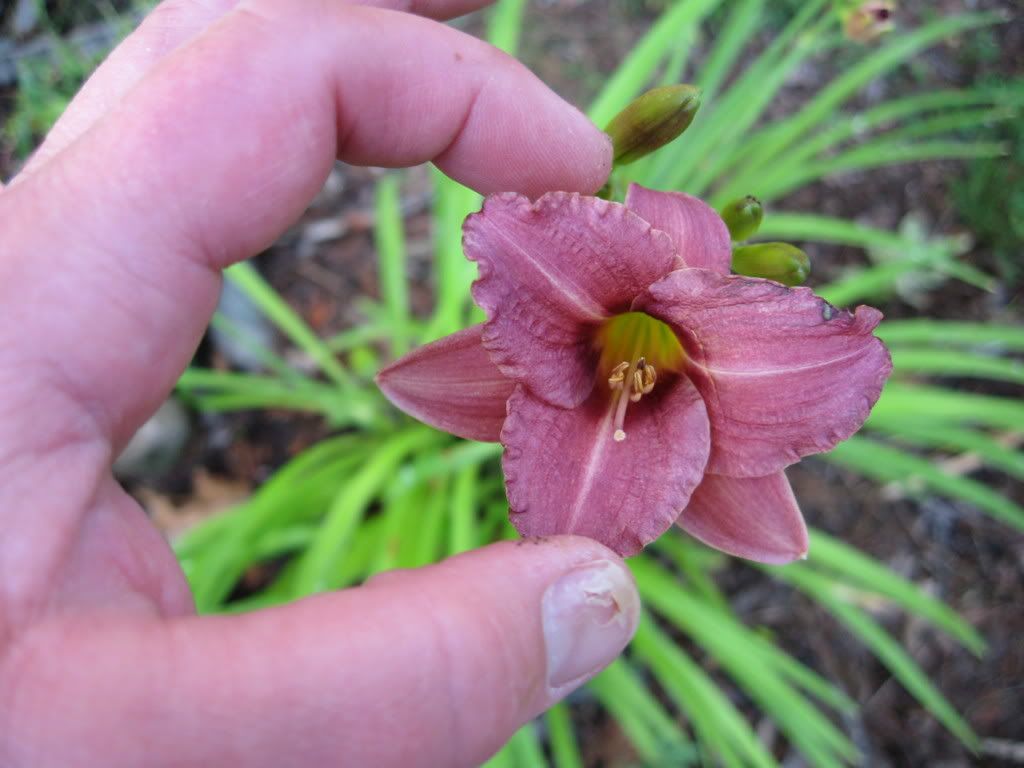 Even my houseplant is getting into the spirit!
Some astillibe...I moved it last year from some punishing dry shade, and it's
much
happier!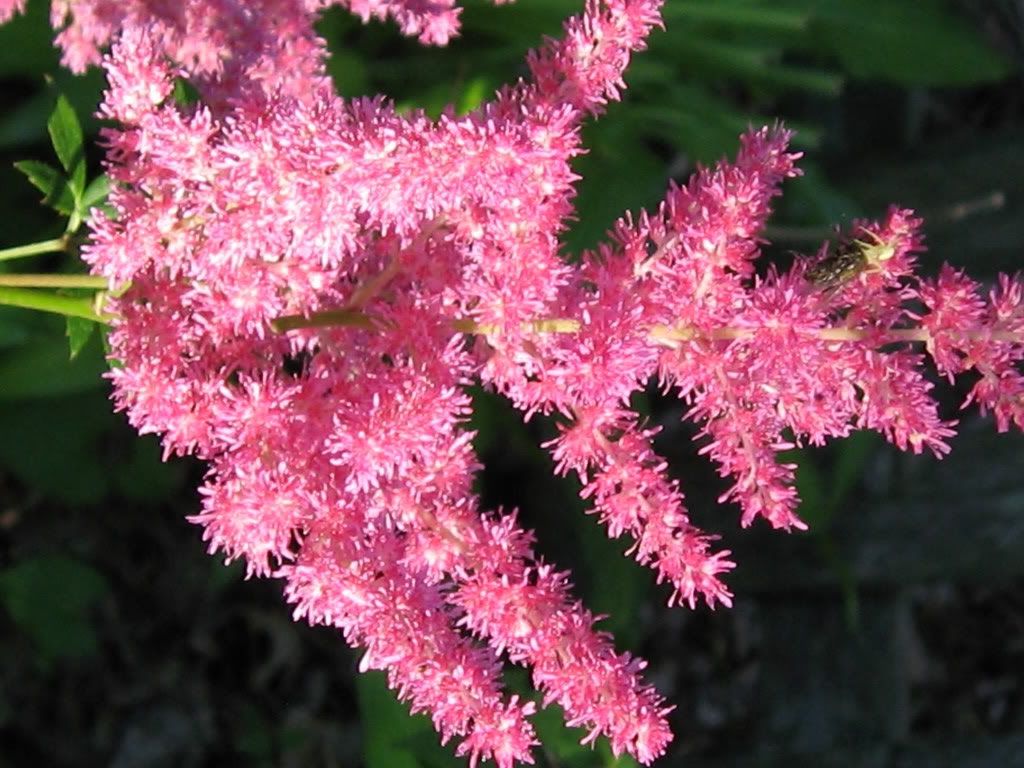 Another daylily, "Autumn
something
"...*sigh*...someday I'll have a better computer at home so I can post from there, and just run outside and
look
at the tag! ("Autumn Red" is the name-I remembered to check!)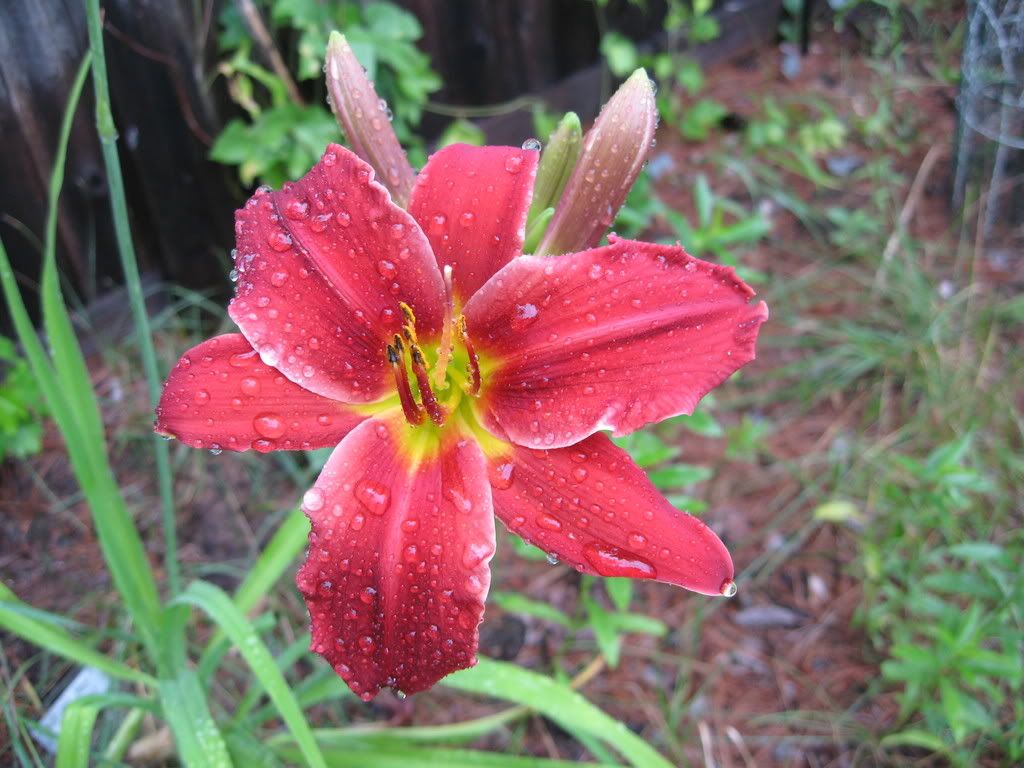 Ahhh, but
this
one I know-"Spacecoast Starburst"...
love
the rrruffles!
Salvia "tea"....(y'know, cuz' it's in a teapot)...yea...not funny....but I do like salvia, even if it's a tad redundent/common/etc. as an annual. I think it's so popular for the non-stop blooms and hummingbird attraction, which are my main reasons for planting it every year!
Wildflowers....I have lots of these miscellaneous asters (I'm pretty sure)...even cute pink ones.
This one is "Rose Crush", one of my favorite pink daylilies!
And so there you have it-another Bloom Day under our belts! Bloom on!