Miscellaneous updates...
here we have signs of life from the bare-root plants from Spring Hill....
...and even the Michigan Bulb stuff is making progress (except for those poor
'Golden Marguerite' daisies
).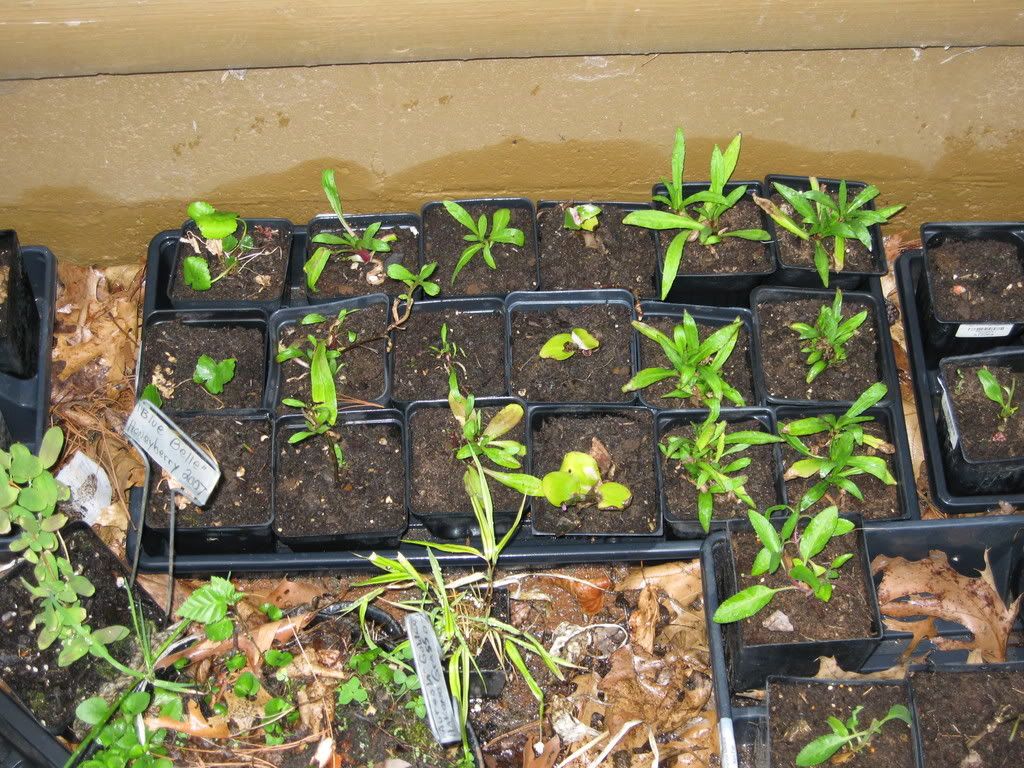 And what's this? More stuff coming up in my "winter-sowing" pots-awesome! This is 'winged monkey flower'...I need to do some thinning!
Uh-oh! Looks like we got us a full-blown algae bloom going in this left water garden tub! I'd better skim it out and add some barley extract pronto! (Suppose it has anything to do with the fertilizer tablets I put in 3 of the plant pots on this side?
D'oh!! ;)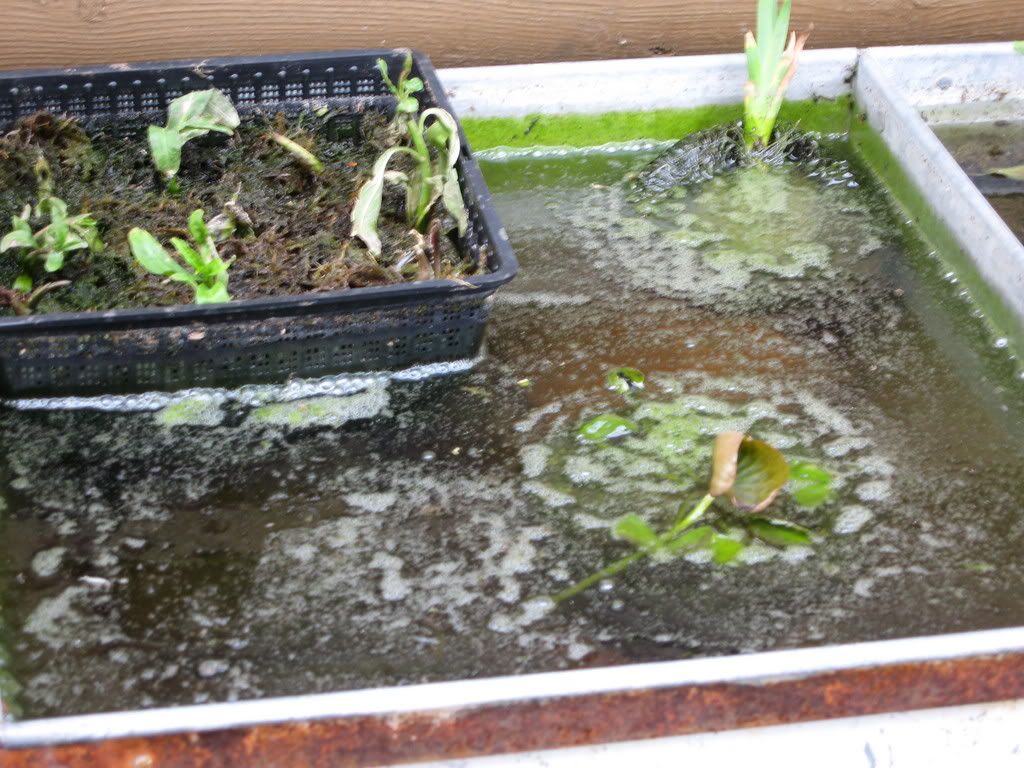 Rain, rain, come and stay...we could use more precip! In the meantime, out goes the sprinkler...I like to put down this tuna can to measure the amount...even when I hand-water, because I want to be sure I'm doing enough good!