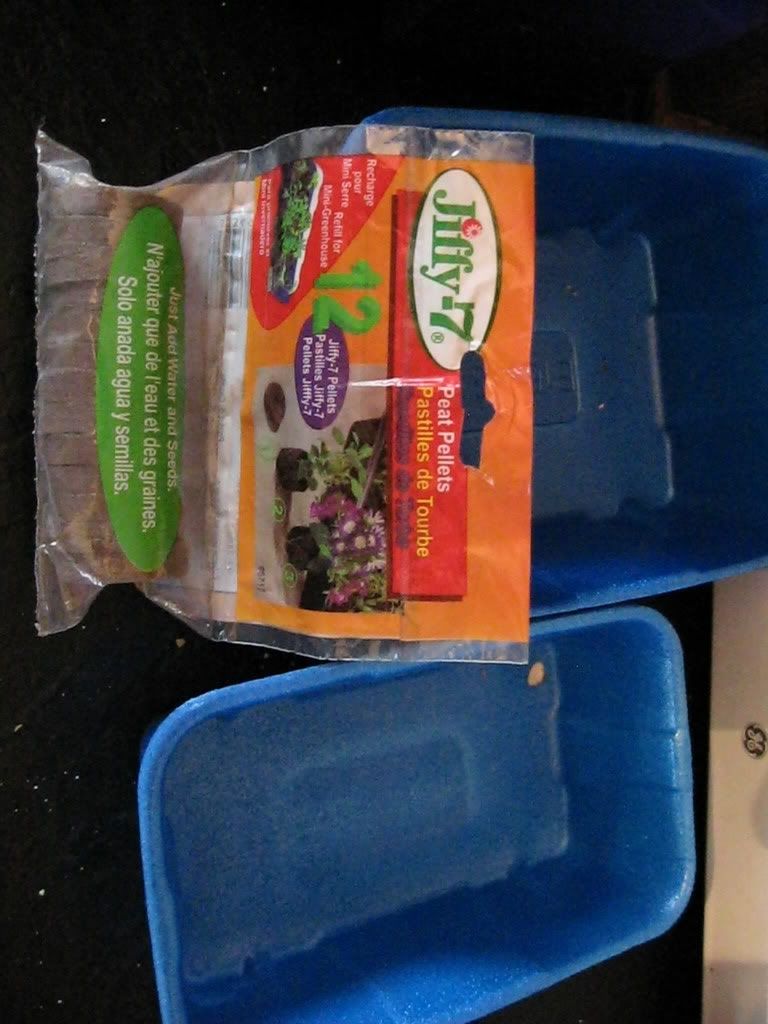 Winter sowing...
fellow blogger Kim (a.k.a. Blackswamp Girl) has introduced me to the concept of
winter sowing
and I have decided to give it a try. It may sound like I'm too late to begin this project, but my weather up here has taken a strange turn-temps are to plummet all week, and I could get up to 11" of snow! So it looks like there's plenty of "winter" left for my winter sowing trial.
So we begin with "Jiffy" brand pot pellets, "Fiber Grow" brand, and regular moistened coir. I planted a varied assortment of seeds, some I let soak overnight. Severla annual vines, an ornamental okra, twinleaf wildflower, and a couple different milkweeds. Planted them up, put in plastic bags, and placed them in my "overwintering" area with the potted stuff between the house and garage.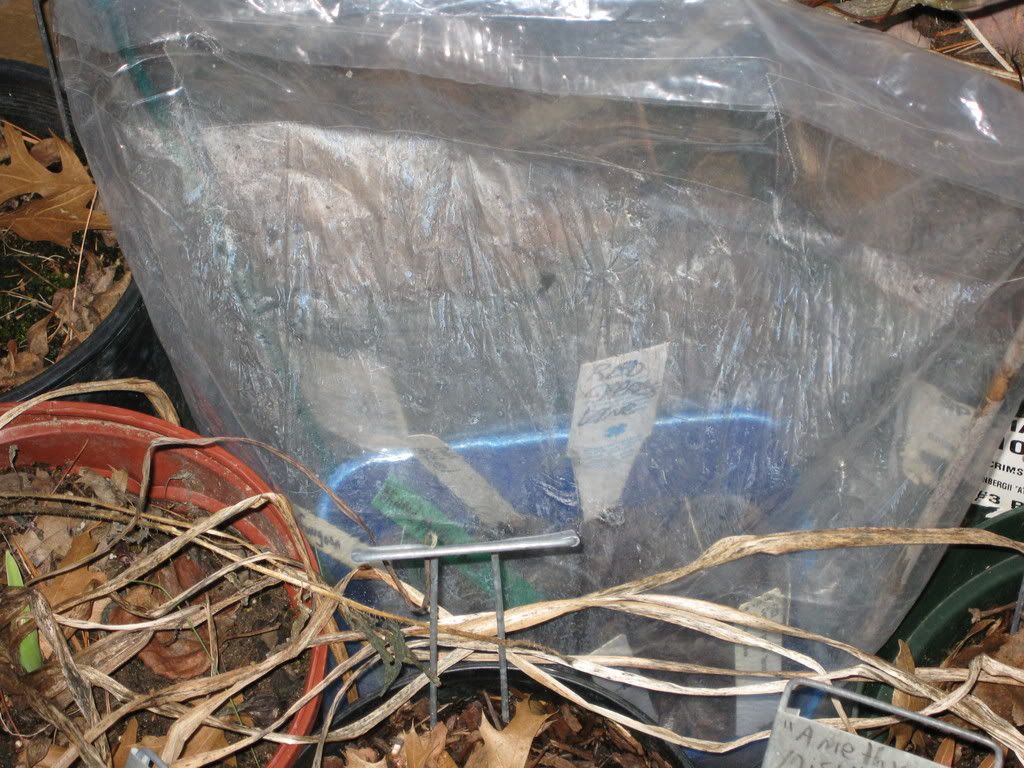 So now to hope and wait.....
more winter?
Bring it on!