Time to release the bees!
Now that it's warm and there are flowers to pollinate, it's time to put out the mason bees. So I attach the release box that's been in the fridge all winter to the bottom of the nesting box (I use velcro), and hang the whole thing.....
...and put them on the side of the house that's facing east, between the house and garage. Last year, I had them in a different spot...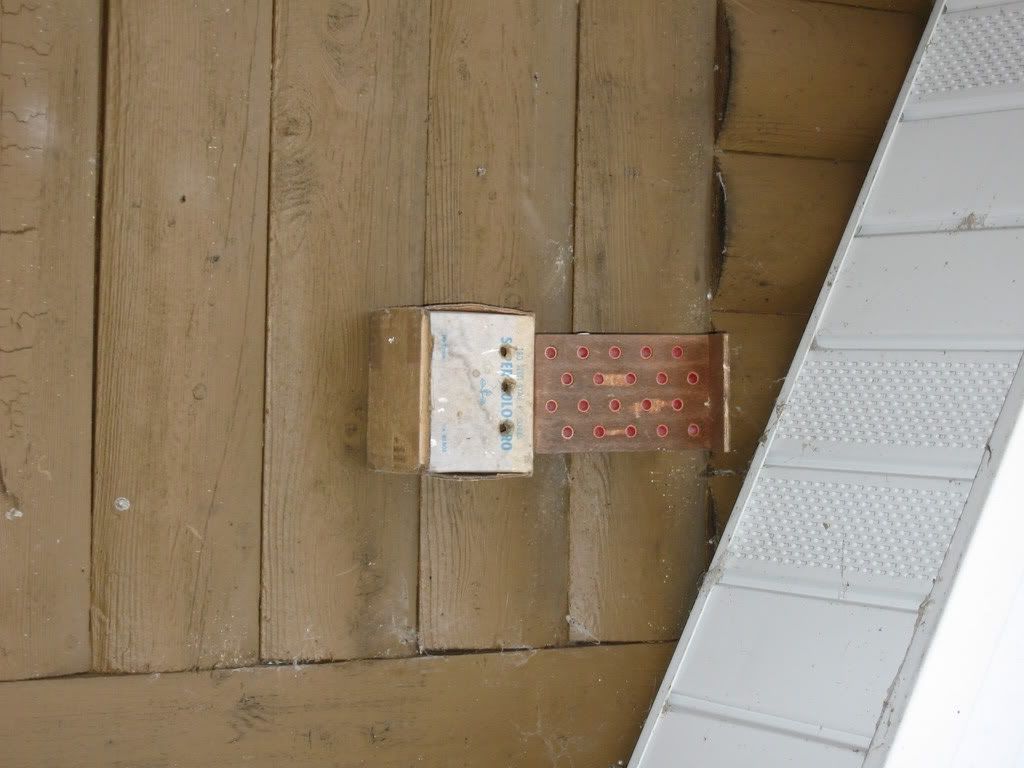 ....they were on the corner, where you see this nesting platform. However, an
eastern phoebe
built a nest atop the bee box. So this year, I'm trying to give her a better nesting spot so she'll leave my bees alone. Anybody wanna give me odds that she nests on the bee house again, anyway?