Preparing for pollinators...
this is my Mason Bee nest block, and since Spring is upon us, time to clean house! I originally bought this house from
http://www.raintreenursery.com/
after spotting the nests in a few other catalogs. I liked the sound of this model, because you replace the nest tubes annually, and the cardboard liners in the holes as needed. According to the mfg.,
http://www.entomologic.com/
, this type of nest is healthier for the bees. Mason bees (blue orchard bees,
osmia lignaria)
are very easy to keep...they don't make honey, rarely sting, and are great pollinators (read more here
http://www.entomologic.com/BOB/BOBinfo.html
).
This faded cardboard box holds the tubes from last season with "baby bees" in them. I winter them over in the fridge, then attach the box to the bottom of the nest box in the spring. The bees hatch, fly out, pollinate stuff, and fill the nest block with new babies. Then I take down the nest about October, remove the tubes, put them in this box in the fridge, and wait until about April to start the process over.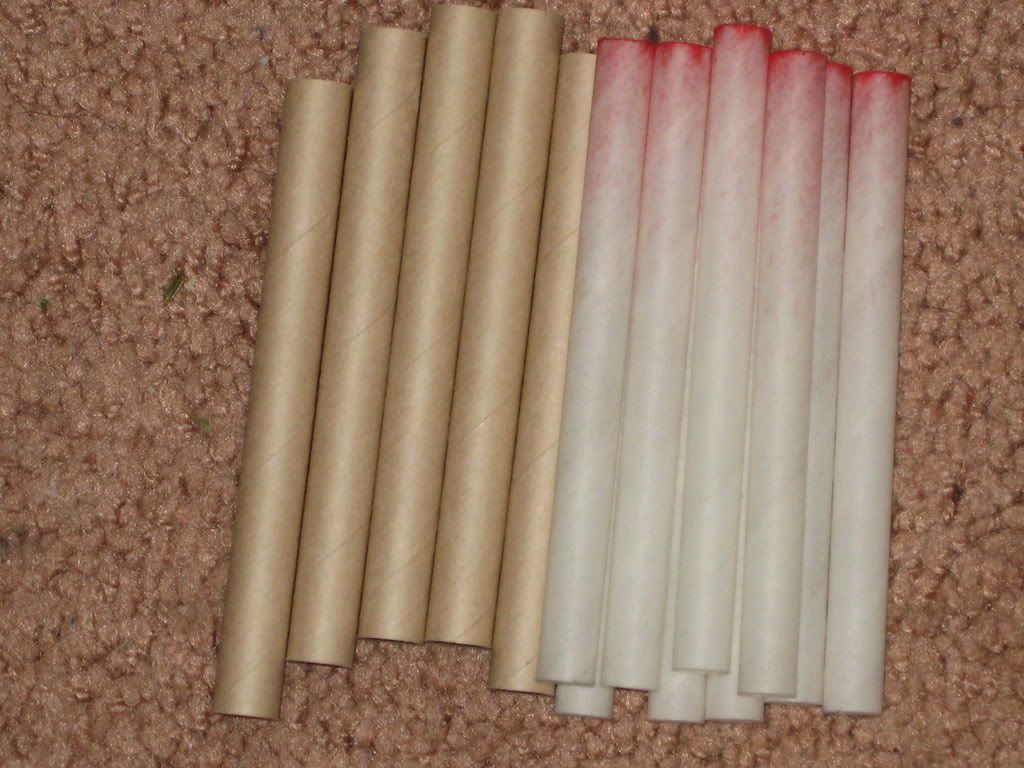 So... we start with the naked box...some of the "veneer" has come off from woodpeckers discovering the larvae-filled nest tubes. Next insert the cardboard liners, and finally the white nesting tubes...
voila'!
All set for tenants! I hang this in a protected spot facing east, between the house and garage. These bees are especially fond of "stone and pome" type fruits, so my plums and cherries enjoy their company, too! The only drawback is that the bees resemble houseflies, so I don't kill flies anymore except in the house. I originally considered a honeybee hive, but my uncle raised them, and I remember how much work they were, not to mention disease susceptibility. So Mason bees it is!