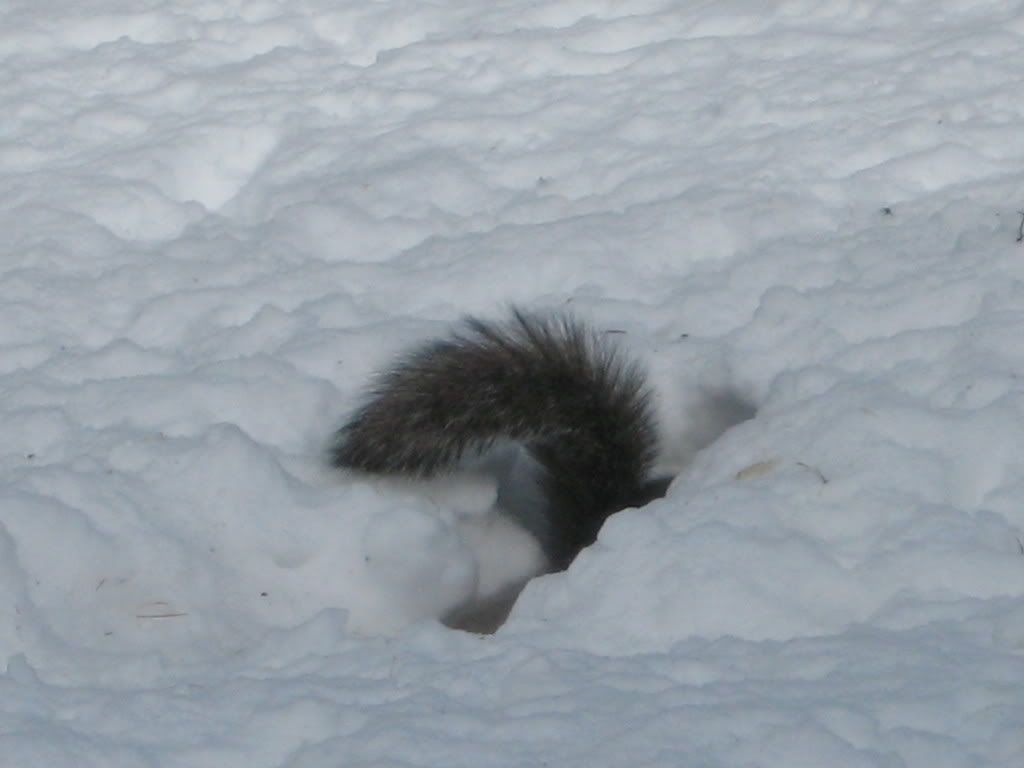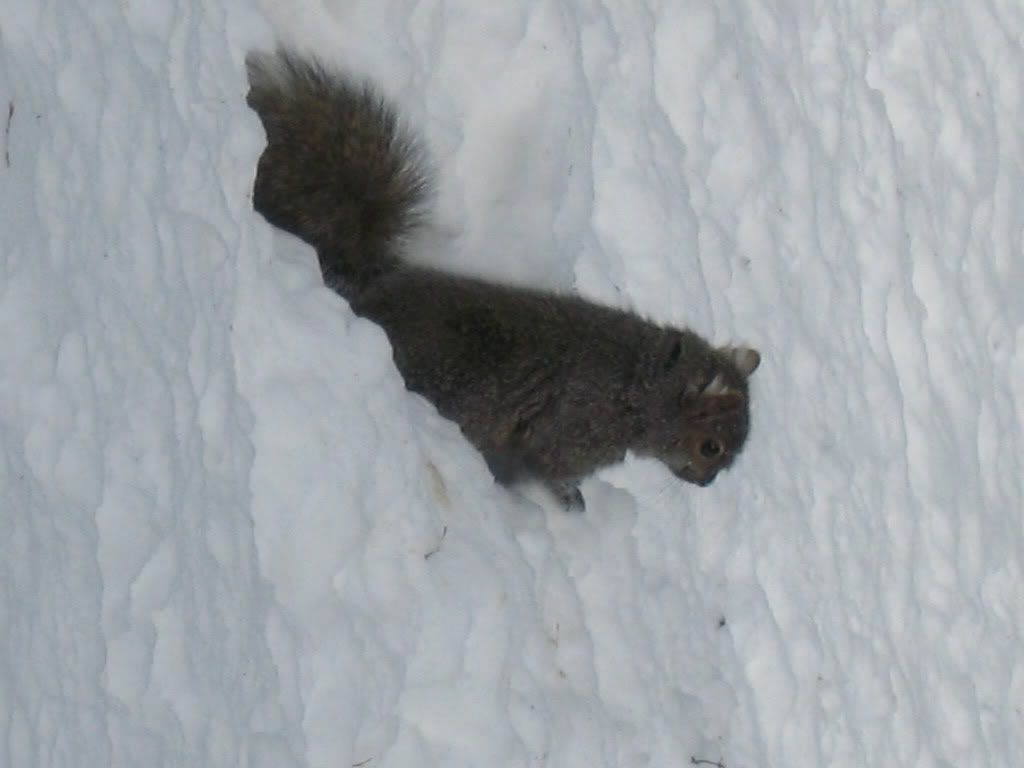 Food is where you find it...
my snow isn't this deep anymore, but I've been overrun with squirrels lately, and I wanted to share their antics. When I looked out and saw this furry tail sticking up out of the snow, I thought "What the heck is he doing?"...then I remembered there was cracked corn on the ground in that spot, under the snow. Then another hungry squirrel is seen through the screen, figuring out why this cone is called a "baffle". But it's all good, as demonstrated by this poser on top of the arbor, "That's right ladies, I
am
too sexy for my fur"